Credit Cards Do Reward Loyalty, Just Not in Flashy Ways
Issuers typically provide richer incentives to newcomers than to longtime users. But sticking with a tried-and-true card can still pay off for you.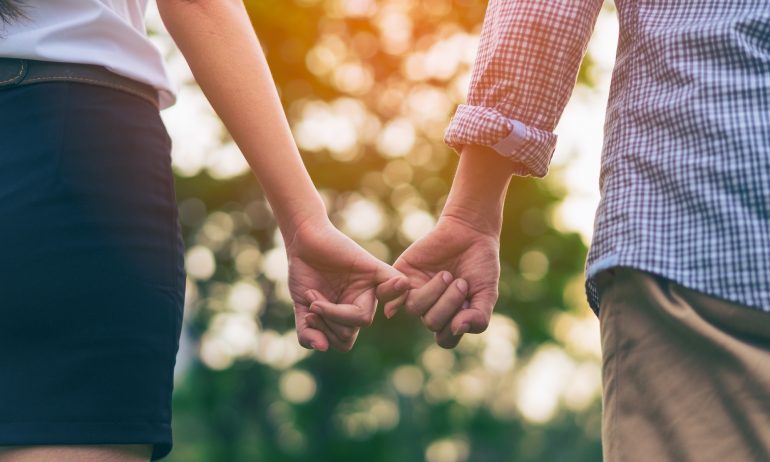 Many or all of the products featured here are from our partners who compensate us. This influences which products we write about and where and how the product appears on a page. However, this does not influence our evaluations. Our opinions are our own. Here is a list of our partners and here's how we make money.
Starting a relationship with a credit card can feel like getting involved with another person. They come on strong, wooing you with flashy gifts like rich sign-up bonuses, zero-interest periods, waived annual fees.
Then you settle into a routine. The ongoing benefits are nice, but ... it's natural to wonder where the magic went — and why credit cards don't reward you for long-term fidelity as richly as they do just for signing up.
"

It's natural to wonder where the magic went — and why credit cards don't reward you for long-term fidelity as richly as they do just for signing up.

"
"Eleven percent of cardholders report that they changed primary credit cards in the past year," says Jim Miller, vice president of the banking and credit card practice at J.D. Power, an independent ratings firm. "The main driver of switching is definitely rewards. Fifty-six percent of customers who switched cards said that they switched for a better rewards program or to take advantage of a sign-up offer."
Here's why long-term loyalty isn't as rewarding as you might like it to be — and some guidance on whether the cards in your wallet are worth sticking with or tossing aside for the next pretty face.
'The whole package' matters
Credit card companies are forever searching for the right mix of benefits that will allow a card to both entice new applicants and keep longtime cardholders in the fold — while still turning a profit.
That last part is key. Sure, a card could offer a huge sign-up bonus, a 0% APR period, no annual fee, a low ongoing interest rate and high spending rewards. It would appeal to everyone, but it would also lose money. There's only so much value that the issuer can afford to give to the consumer. And it must divide that value between long- and short-term benefits — and among spending rewards, cardholder perks and other features.
"As people have gotten more sophisticated about rewards, they're looking for more than just that transaction reward," says Karl Kaluza, chief marketing officer for Member Access Processing, a credit union card processing company.
"

What consumers are looking for are the rewards they'll accumulate the easiest because the whole package benefits their lifestyle.

"
Mike Berinato

,

VP of research and consulting, Market Strategies International
In addition to rewards for spending, issuers chip in extras like free checked bags on an airline card or a free hotel night annually. Some cards are more generous — and in turn more expensive to carry — than others when it comes to such side perks.
From a consumer perspective, a card's long-term value can hinge on how easy the issuer makes it to take advantage of such ongoing benefits, and how well the card dovetails with your own spending patterns.
"What consumers are looking for are the rewards they'll accumulate the easiest because the whole package benefits their lifestyle," says Mike Berinato, vice president of research and consulting for Market Strategies International, a financial services research and consulting company.
Well-rounded relationships vs. doomed dalliances
For issuers, striking that balance between immediate rewards and long-term value isn't easy. For consumers, though, the experimentation is a potential bonanza. "Everybody is trying to get you to switch to their card," Kaluza notes.
Consider two recent examples.
When the Chase Sapphire Reserve® launched in 2016, the card offered a sign-up bonus of 100,000 points, worth $1,500 when used to book travel through the Chase portal. (The bonus has since been lowered.)
"

With perks that give the card exceptional long-term value, despite its high annual fee, demand was so hot the issuer temporarily ran out of the metal used to make the card.

"
That's partly thanks to multiple ongoing perks — including a flexible $300 annual travel credit, reimbursement of NEXUS, Global Entry or TSA Precheck application fees, complimentary airport lounge access, and more — that give the card exceptional long-term value.
"The card is well worth it for anyone who travels a lot," Miller says. "The $300 travel credit lowers the effective cost ... and if you need Global Entry or TSA Precheck it gets even lower."
Barclays tries an experiment
The Barclays Arrival® Premier World Elite Mastercard®, which debuted in April 2018, took a different approach. This card didn't offer a traditional, upfront, one-time sign-up bonus. Instead, it gave cardholders the opportunity to earn up to 75,000 bonus miles, worth $750, each and every year after meeting certain spending thresholds. It also had a much lower annual fee of $150.
A card that offers a shot at $750 worth of rewards annually might sound pretty appealing. Yet a mere six months after its debut, the card stopped accepting applications because of low demand, the issuer said.
"

The card was aimed at travelers seeking recurring rewards for ongoing loyalty, but it offered no upfront sign-up bonus, and it stopped accepting applications due to low demand.

"
When the Barclays Arrival® Premier World Elite Mastercard® launched, Barclays officials noted that they were attempting to appeal to travelers who aren't interested in frequently shifting to new credit cards, but who seek recurring incentives for ongoing loyalty. And the card did offer some long-term benefits, including reimbursement for the Global Entry application fee, airport lounge access, and travel partners to which you could transfer points.
But the lounge access wasn't free; the list of transfer partners was limited; the ratio for points transfers was poor; there was no annual travel credit; and, of course, it offered no upfront bonus for signing up.
"I think the greatest challenge (for the Barclays Arrival® Premier World Elite Mastercard®) may have been delaying the rewards bonus," Miller says. "It is much easier for consumers to imagine spending $3,000 or $4,000 in three months than $25,000 in a year."
Cards designed to have and to hold
While the Barclays Arrival® Premier World Elite Mastercard® went all-in on loyalty benefits, other issuers have tried to thread the needle between short- and long-term incentives. For example:
Some Discover credit cards offer a bonus for new cardholders, but they don't give it out right away. The issuer generally matches all rewards earned during the first year. That gives cardholders an incentive to use the card regularly — the more they spend, the bigger their bonus — and, in the case of Discover's cash-back cards, to get accustomed to the relatively complicated rewards structure.

Several Bank of America® credit cards offer rewards accelerators of as much as 75% to banking customers in the Preferred Rewards program. That can keep cards at the top of customers' wallets for years on end.
When going steady is the best course
When it comes to your relationship with your own cards, you might not be feeling butterflies anymore. But if a card is ideal for your everyday spending, it's probably worth more than any flashy newcomer.
According to Berinato, the best cards to get and to keep are the ones that reward your usual spending behaviors without you incurring any additional costs. In other words, if you've found a steady relationship with minimal effort, sticking with it could be the best course of action.
"

The best cards to get and to keep are the ones where your typical spending behavior is being rewarded without incurring any additional costs.

"
Even if your current card is no longer a suitable partner, you might still want to keep it in the friend zone. Reasons include:
You've had the card for years. If you're still holding onto a card you got when you were in college or just after you graduated, it might be better to keep it open. That's because two factors that help determine your credit scores are the average age of your accounts and your credit utilization (or the amount of your available credit limit that you're using). Closing a long-standing account could hurt you on both fronts. If the card is one of your oldest accounts or it has a high credit limit, keep it around. In fact, you may still want to use it for the occasional small purchase so that the issuer doesn't close the account for lack of activity. And in the meantime, of course, nothing says you can't still search for a new card that better suits your spending.

You still spend at the brand associated with the card. If you have fidelity to a particular airline, hotel or retailer, your co-branded card is likely going to continue to save you money thanks to various freebies, side perks, discounts and sales.
When it's time to move on
If you find that your lifestyle has changed, maybe your card should, too. Here are some scenarios where it may make sense to cut ties with a card — whether that means stowing it in a sock drawer, requesting a product change from the issuer, or shuttering the account entirely and accepting the potential ding to your credit scores.
"

Moving on could mean stowing a card in a drawer, requesting a product change, or shuttering the account entirely and accepting the potential ding to your credit scores.

"
You got the card for its 0% intro APR offer. If you opened the card to get some breathing room on a big purchase or to help pay down debt and you've since wiped out that balance, it may make sense to switch to a new card, especially if you're not earning rewards or perks.

You rarely spend in the card's bonus categories. Maybe you've traded buying a round of drinks for buying a box of diapers, or perhaps you've cut back on travel to save for a down payment on a house. If your credit card isn't giving you the best rewards on your current spending, it's time to explore other options.

The card's benefits aren't worth the cost. Several large hotel chains offer co-branded cards for an annual fee of around $95 and also include a free-night certificate at one of their lower- to mid-tier properties. If you can't find a use for the certificate and you rarely stay at the hotel's brand, shelling out a yearly fee for a rarely used card might not be worth it.

You can do better with a different offer. Issuers are constantly adjusting their product offerings. You may find that even if a card does offer you decent rewards for how you spend, another card may launch with an even more attractive profile.
Information related to the Barclays Arrival® Premier World Elite Mastercard® has been collected by NerdWallet and has not been reviewed or provided by the issuer of this card.
Find the right credit card for you.
Whether you want to pay less interest or earn more rewards, the right card's out there. Just answer a few questions and we'll narrow the search for you.
Get Started
Get more smart money moves – straight to your inbox
Sign up and we'll send you Nerdy articles about the money topics that matter most to you along with other ways to help you get more from your money.