As Credit Card Rewards, Gift Cards Are No Prize
Redeeming rewards for gift cards may mean settling for limited versatility and poor redemption values. Even if you're low on points, better options abound.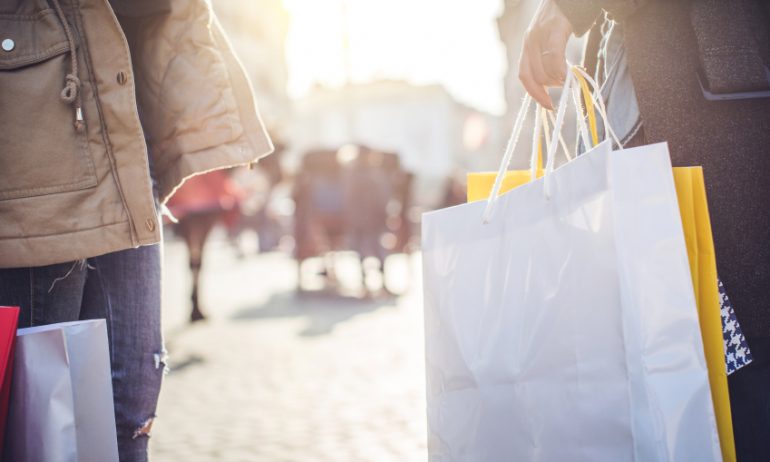 Many or all of the products featured here are from our partners who compensate us. This influences which products we write about and where and how the product appears on a page. However, this does not influence our evaluations. Our opinions are our own. Here is a list of our partners and here's how we make money.
It's a maneuver many credit card holders know well: the Hail Mary of rewards — redeeming points for a gift card.
You have a couple of thousand points left on your credit card, and you want to close your account. You don't want to forfeit those rewards. But they're not enough for an airline ticket, and you don't meet the minimum redemption requirement for cash back. So, like a kid reluctantly trading arcade tickets for a pink rubber eraser, you get a gift card.
Gift cards remain perhaps the most ubiquitous redemption option available among credit card issuers. But for cardholders, they can be a miss, offering limited versatility and so-so redemption values. Even when you're low on credit card rewards, better options abound.
Why issuers offer gift cards
In the earlier days of credit card rewards, gift cards added much-needed variety to otherwise narrow rewards programs. No travel plans? Instead of letting airline miles expire, you could get a gift card instead.
"[Loyalty programs] want to give their consumers choice," says Teri Llach, chief marketing officer of Blackhawk Network, a major distributor of gift cards whose clients include Chase and United MileagePlus. "They want their consumers to use their points in the most efficient, effective way, [which] makes them more loyal to that program." Offering gift cards helps them do that, she says.
Gift cards are also cost-effective for issuers. While some issuers pay gift card distributors for fulfillment services, the distributor and issuer also generally split a small percentage of the gift card's value, Llach says.
But it's primarily about giving cardholders flexibility, says Brian Riley, director of the credit advisory service at Mercator Advisory Group. "[Issuers] see it as more of a 'Gee, I don't have to do this myself' kind of thing than a way to generate revenue," Riley says.
They're also popular, he says. "Everyone loves them. If you go to a kid's birthday party ... 9 out of 10 gifts that go these days are gift cards."
Why it can be a lackluster deal
However, gift cards also come with these drawbacks:
Limited redemption value. Redeeming rewards for a gift card generally gets 1 cent or less per point or mile, according to NerdWallet valuations. In one extreme case, a gift card resulted in less than 0.2 cent a point, trailing far behind other redemption options.

Easy to lose or forget. While you might be able to recover lost funds if you register the card or save the card number, the process can be tricky. A half-used gift card doesn't give you a good return on your rewards.

Lag in delivery. If your issuer offers plastic gift cards but not the digital variety, you'll have to wait for your card to arrive via snail mail. Other redemption options may be quicker.

Fewer benefits than credit cards. The Credit Card Act of 2009 generally set limits on gift card fees and expiration dates, making them more consumer-friendly. Still, they don't offer the same consumer protections as credit cards. You can't file a chargeback for damaged goods when a merchant refuses to offer a refund, for example. And if you put an entire trip on a gift card from a travel company, such as an airline, you could miss out on credit card travel-related benefits, like waived checked-bag fees and trip cancellation insurance.
When a gift card makes sense
There's at least one time when it makes perfect sense to get a gift card with your credit card rewards: when you actually want a gift card and you can get at least 1 cent a point. But true redemption value, after all, is in the eyes of the beholder.
"A gift card feels like something special that a shopper can use to buy something out of the ordinary for themselves — a true treat," says Erin Wood, vice chair of the Retail Gift Card Association board of directors, via email.
If gift cards are at the top of your list — say, because you want to treat yourself, give one as a gift or take advantage of a good conversion value your issuer is offering — go for it.
But if a gift card is your last-ditch bid to squeeze value out of your rewards, know that it doesn't have to be that way.
How to stretch your rewards further
Even when you're low on rewards or travel plans, can't meet the minimum redemption requirement for cash back or statement credit or just want an uncomplicated goodie, you have options. Before making a beeline for the gift card section, consider these often-overlooked redemption options that offer better value and versatility:
If you want a convenient treat, try direct merchant redemption. See whether your issuer lets you redeem rewards directly and instantly with partner sites, such as Amazon. This way, you can treat yourself without waiting for a gift card to arrive in your inbox or mailbox, generally without a minimum redemption requirement. You also won't have to worry about losing or forgetting a half-used gift card later on.
If you don't have quite enough points for a trip, combine points and cash. Several loyalty programs let you pay for flights and hotel stays partly with cash and partly with rewards. With this option, you might be able to save on a trip while getting a good return on points and miles. Because you're putting the trip on your credit card, you'll still reap all the travel-related perks it offers.
If another loyalty program offers more value, look into point transfers. If your card comes with 1:1 transfer partners, moving rewards to a loyalty program you already use could be the most valuable choice. Assuming you can meet the minimum redemption requirements, making the move could double or triple the value of your points or miles.
Find the right credit card for you.
Whether you want to pay less interest or earn more rewards, the right card's out there. Just answer a few questions and we'll narrow the search for you.
Get Started
Get more smart money moves – straight to your inbox
Sign up and we'll send you Nerdy articles about the money topics that matter most to you along with other ways to help you get more from your money.