Why the Online Exchange Rate Doesn't Match Your Credit Card Statement
Card issuers are prohibited from embedding markups in currency exchange rates.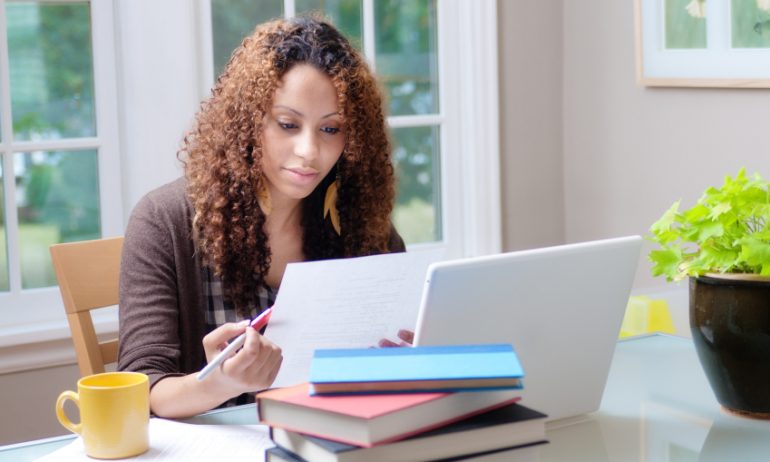 Many or all of the products featured here are from our partners who compensate us. This influences which products we write about and where and how the product appears on a page. However, this does not influence our evaluations. Our opinions are our own. Here is a list of our partners and here's how we make money.
Most of the time, your credit card statement is easy enough to understand. But when you're making international purchases, it can look more complicated than a game of chess.
Say you used a Visa credit card abroad. On your statement, those transactions would be converted from the currency of the country where they were made to dollars, using rates set by Visa. Those rates appear on your statement. You'd expect them to match the rates Visa publishes online — but they might be off.
ARE YOU GETTING A FAIR CONVERSION RATE ON YOUR CREDIT CARD?
---
NerdWallet compared more than 15,000 currency conversion rates to see whether Visa or MasterCard was better to use abroad.
---
That's not because Visa, or any other card network or issuer, is trying to pull the wool over your eyes. It usually has to do with two factors:
How the exchange rates are rounded.

When your transactions settled.
Here's how those factors can affect your currency conversion rate, also called an exchange rate, and what it might look like on your credit card statement.
How exchange rates are rounded
In the world of exchange rates, decimals abound. How your issuer rounds these numbers can change your exchange rate positively or negatively — but usually not by much. Here's what you might notice:
The statement rates have more, or fewer, decimal places than the online rates. Both MasterCard and Visa round to six decimal places on their online currency exchange-rate calculators, but individual credit card issuers might round differently on your statement.

Your issuer adjusted the exchange rate after rounding. After using the card network's published exchange rate to convert your international purchase into dollars, your issuer must round the result to the nearest penny. If it then calculates the rate it shows on your statement based on that U.S. cost, that rate will be slightly different from the online rate. That's why you might see different exchange rates listed for transactions made on the same day, in the same currency.
For example, take these Visa purchases made in Icelandic krona. All of these transactions took place on the same day, so you'd think Visa would have used the same exchange rates. But because of rounding, there are slight differences starting in the sixth and seventh decimal places.

On June 19, 2016, when those purchases were made, 1 krona was equal to $0.008089, according to Visa's currency exchange rate tool. Here's how that number might have become 0.008094240, as shown for the first transaction:
The issuer rounds 0.008089 to one fewer decimal place, or 0.00809, when it makes its calculations.

The issuer multiplies 955 krona — the original price — by the network rate of 0.00809 to find the U.S. price. The result rounds up to $7.73.

The issuer divides the U.S. price — $7.73 — by 955 krona, and uses the result to determine your effective exchange rate: 0.008094240.
As a result, the rate on the statement is a tiny bit higher than the one Visa published for that day. But it's not because there's a markup embedded in the rate, a practice that was prohibited under a 2006 court decision. Rather, it's the result of rounding.
When your transaction settles
You might assume that your issuer will use the rates published on the day you made your purchase. But sometimes it's more complicated.
Visa issuers generally apply the rate in effect at the time the merchant submits the payment for processing, according to a statement from the network. That's typically the day you make your purchase. However, it might not be if your merchant doesn't submit transactions to its bank that day.

MasterCard spokeswoman Beth Kitchener says, "It is mostly up to the issuer. However, it's to issuers' benefit to process payments quickly, so they typically will work in time with the merchants and the merchants' banks." The date the transaction settles also depends on how long the merchant's bank holds an authorized transaction, she adds.
Your statement also might not always list the date on which the exchange rate was applied. Sometimes it will only list the day your issuer funds the purchase through the card network, thus completing the transaction. This might be two business days after the day the merchant processed your purchase or longer, especially if you made the purchase near a weekend or a holiday.
When in doubt, ask your issuer
If there's a major discrepancy between the exchange rate on your statement and your network's online rate, there's no need to spend hours with your calculator trying to understand it. Just contact your issuer and ask.
If it turns out your issuer really did make an error, dispute it. If that isn't successful, lodge a complaint with the Consumer Financial Protection Bureau. Even if it was your issuer's goof, it's up to you to recoup your costs.
Find the right credit card for you.
Whether you want to pay less interest or earn more rewards, the right card's out there. Just answer a few questions and we'll narrow the search for you.
Get Started
Get more smart money moves – straight to your inbox
Sign up and we'll send you Nerdy articles about the money topics that matter most to you along with other ways to help you get more from your money.