The History of the Credit Card
The story goes back about a century, but perhaps the most important point on the timeline came in 1950.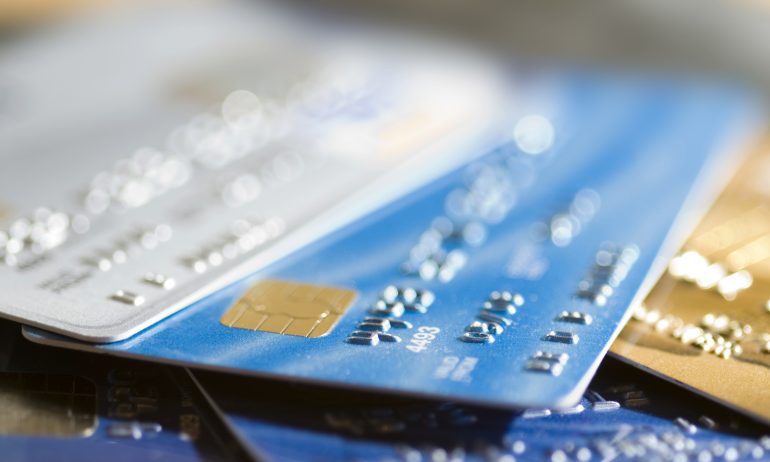 Many or all of the products featured here are from our partners who compensate us. This influences which products we write about and where and how the product appears on a page. However, this does not influence our evaluations. Our opinions are our own. Here is a list of our partners and here's how we make money.
When New York businessman Frank McNamara started Diners Club in 1950, he had big dreams for his new company and the credit card it would issue.
"'Someday,' he predicted, 'restaurants all over New York will honor this card,'" former Diners Club executive Matty Simmons recalled McNamara telling him early on. Simmons recounted the conversation in his book "The Credit Card Catastrophe."
At the time, no other company had successfully issued a credit card accepted across several merchants. But McNamara was right about the future, and then some. As the first major multipurpose charge card issuer, Diners Club gained widespread acceptance among merchants and paved the way for other issuers. About 72% of U.S. consumers now report carrying a credit card, according to a 2014 survey from the Federal Reserve Bank of Boston, the most recent data available.
The idea of a credit card didn't begin with Diners Club — but McNamara's idea was a big improvement on what already existed.
In the 1920s, department stores and oil companies started offering metal charge plates and "courtesy cards" that customers could use to charge purchases, according to "Paying with Plastic," by David S. Evans and Richard Schmalensee. These cards were accepted only by the merchants that issued them, similar to modern-day store cards. Restaurants didn't even offer such cards.
With its cardboard credit cards, Diners Club aimed for mass acceptance. It charged merchants a 7% fee on each transaction, but assured them that cardholders would spend more than noncardholders. It promised cardholders convenience — only one monthly bill for dining expenses! — and a status symbol to keep in their wallet. These cards required payment in full each month, so today we'd call them "charge cards." But at the time, they were called credit cards.
By its first anniversary, Diners Club had attracted 42,000 members and a few competitors. By 1953, it became the first internationally accepted charge card, according to the company.
But it wasn't until 1958 that major companies joined the competition. These included American Express, which issued some of the first plastic cards; Bank of America; and Carte Blanche, owned by Hilton Hotels.
Among the flurry of credit cards launched in 1958, Bank of America's was the most innovative. The Diners Club and other cards were only accepted at restaurants and travel and entertainment outlets. But the new "BankAmericard" was accepted by several different types of merchants, although it was limited to California at first. It also allowed some customers to revolve balances, a novelty at the time, according to Evans and Schmalensee.
Bank of America introduced the card with an unforgettable — and incredibly expensive — publicity stunt: It mailed 60,000 already-activated BankAmericard credit cards to its customers in Fresno, California.
Known in the industry as the "Fresno drop," this mass mailing resulted in widespread fraud and delinquencies that cost the bank millions. Despite the losses, the issuer offered the same card to the rest of its California customers the following year. In 1961, the card generated its first operating profit, according to Evans and Schmalensee.
Card networks spur growth
In 1966, BankAmericard began licensing its cards to banks in other states to scale its business. This allowed out-of-state banks to issue cards that were accepted by merchants that took BankAmericard. In the same year, a separate group of California banks started the Interbank Card Association, working together to manage issuer-merchant transactions.
In time, these organizations evolved into two nationwide networks. They now effectively act as middlemen between issuers and merchants, ensuring transactions are legitimate before they get through and working with the merchant banks to complete transactions:
BankAmericard eventually became Visa, which then spun off from Bank of America. (The bank has since revived the BankAmericard name for its credit cards.)

ICA gained more member banks and changed its name to MasterCharge, which later became MasterCard.
These networks competed for issuers' attention while expanding their merchant acceptance.
In the 1970s and '80s, it made sense to choose a card based on network, since the logo on your card affected where it might be accepted. But as merchant acceptance for both networks became ubiquitous, issuers began adding new perks to their cards to compete.
In 1986, Sears introduced the Discover card, which offered consumers a small rebate on all their purchases, making it one of the first cash-back cards in the U.S. Competition exploded. Issuers that had previously relied on their networks' brands to promote their cards began offering sign-up bonuses, frequent flier miles, low-interest periods and other enticements.
As the credit card industry grew from thousands of cardholders to millions, even some of the most fundamental rules of how credit worked — say, what a credit card's interest rate actually meant — remained murky.
"In the wonderland of credit … the consumer is almost never told of the cost of debt in terms of true annual interest," author Hillel Black wrote in the 1961 book "Buy Now, Pay Later." Lenders used several different methods of calculating interest, some of which disguised exorbitant rates. Some quoted monthly interest rates, while others used annual rates.
Other problems became apparent. Many cardholders were dogged by fraudulent charges on their accounts, for example. Women generally couldn't qualify for a credit card without a male co-signer. Credit card disclosures remained minimal.
Lawmakers stepped in, but not quickly. In 1968, the Truth in Lending Act — part of the Consumer Credit Protection Act — standardized methods of calculating annual percentage rates, or APRs. But Congress passed the law only after studying the issue for eight years, according to a 1971 article in The Journal of Consumer Affairs.
Throughout the 1970s, more consumer protections were added under the Consumer Credit Protection Act. It became illegal to discriminate against credit card applicants because of sex, marital status, race or other reasons. Cardholders' liability for fraudulent charges was limited. Better disclosures were required.
As the credit card industry rapidly evolved, many of these laws were amended to keep pace with current practices. The Card Act of 2009, for example, added to disclosure requirements that already existed and added more restrictions to the Truth in Lending Act, among other improvements.
Mobile payments and beyond
Today, credit cards are becoming more about credit and less about cards.
Instead of using plastic cards, many consumers are using their smartphones. About 3 in 4 consumers with a debit card or checking account and a smartphone have made a mobile payment at least once in the past 12 months, according to a 2016 study from First Annapolis Consulting. Many more are using credit cards to make purchases online, without ever dipping or swiping their cards.
Did McNamara see this coming? Probably not. Before selling his equity in Diners Club in 1952, he predicted the company would "'peter out at 250,000 members, last for a while, then disappear like the zoot suit,'" according to Simmons.
More than 60 years later, Diners Club — now part of Discover — is still around, and the industry it inspired continues to grow.
Find the right credit card for you.
Whether you want to pay less interest or earn more rewards, the right card's out there. Just answer a few questions and we'll narrow the search for you.
Get Started
Get more smart money moves – straight to your inbox
Sign up and we'll send you Nerdy articles about the money topics that matter most to you along with other ways to help you get more from your money.