How to Save Up for a Secured Credit Card Deposit
Whether you're starting out or starting over, a $200 to $300 deposit requirement doesn't have to be an obstacle.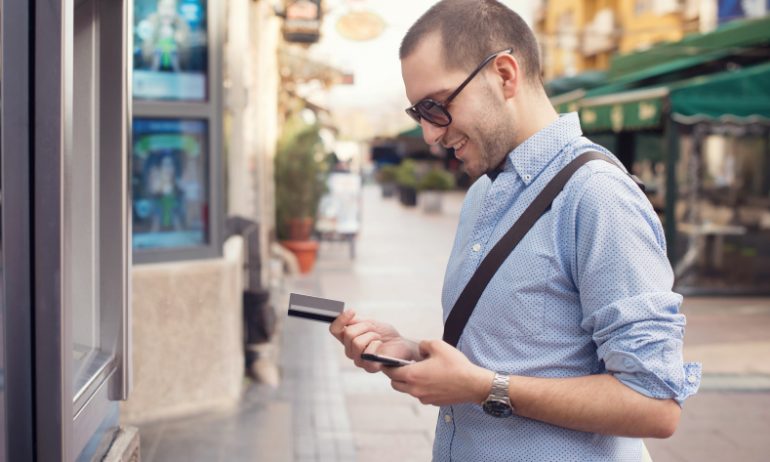 Many or all of the products featured here are from our partners who compensate us. This influences which products we write about and where and how the product appears on a page. However, this does not influence our evaluations. Our opinions are our own. Here is a list of our partners and here's how we make money.
A secured credit card may be the simplest and quickest way to build credit, but getting one isn't always easy. Even if you can get approved for one, you can't use it until you supply a security deposit, usually a minimum of $200 or $300.
The deposit protects the credit card issuer in case the cardholder doesn't pay as required, which is why issuers are willing to take a chance on people with no credit or bad credit. Putting the money together for the deposit may pose a challenge for those who have little or no extra income to spare. That's where it helps to think creatively.
Whether you're starting out or starting over, a deposit requirement doesn't have to prevent you from building credit.
Trying to get approved for a card?
Create a NerdWallet account for insight on your credit score and personalized recommendations for the right card for you.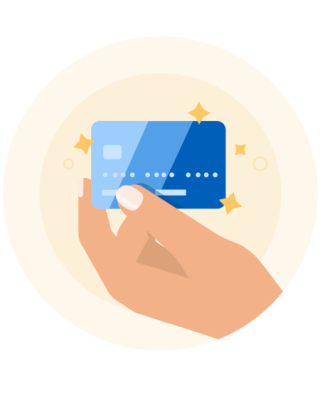 Finding the money for a deposit
Before saving for a secured credit card, it's smart to build an emergency fund, money set aside for unforeseen expenses. The ideal emergency fund has at least three months of living expenses. If that's not realistic, shoot for a smaller cushion; $500 is enough to avoid most debt traps. It's also wise to pay off any debt you can, since it will cost you in interest. Divert extra money to these priorities first.
When you're ready to start saving, consider these strategies.
The right adjustments can free up money for a deposit.
Get a new bank account: Switching to a low-fee bank account can save on monthly fees and other costs. If you don't have an account at all, getting one can open up more secured credit card options, as having an account is often a requirement. A bank account is also less expensive than alternative financial services such as check-cashing stores, money orders or money transfers. If a bad banking history is an obstacle, try applying for a second chance checking account to save money.

Contact your utility provider: If you had to pay a deposit when you set up service, you may be able to get it back. Such deposits are usually refundable after a year with good payment history. Follow up with the utility provider. Also ask about low-income assistance programs for gas, electricity or water bills.

Change your phone plan: Join someone's family plan or switch to a prepaid carrier, whichever saves more. These options are usually slightly cheaper than traditional plans. You can also lower your data usage or get rid of a landline you don't need.

Weigh transportation options: Public transportation is usually cheaper than driving.

Rethink cable: Cut out your cable bill and opt for over-the-air TV or a cheaper subscription service such as Netflix or Hulu.

Ditch the gym membership: Exercise at home with YouTube videos.
Outside-the-box thinking can generate extra cash to set aside for a deposit. For example:
Use cash-back shopping sites: Shop at your favorite retailers through websites like Ebates and BeFrugal to receive 1% or more in cash back for purchases made online or in store. Buy only what you need to avoid overspending.

Crowdfund your deposit: Family or friends might support your campaign, especially if it's a New Year's resolution or birthday wish. Sharing your goal also helps with accountability. Consider how private you want your campaign to be. Ask about a crowdfunding site's privacy settings and fees before getting started. The goal amount you set should take into account the website's cut of the funds raised.
SET YOURSELF UP FOR SUCCESS
Saving by yourself is a thing of the past. Banking portals and tools can simplify budgeting.
Automate payments: Set up monthly automatic transfers to a savings account. Even $5 a month brings you closer to your goal.

Use a budgeting app: Mobile apps link bank accounts to track spending. Some let you set goals according to your budget and spending habits.
Understanding secured credit cards
Once you have a deposit, it's time to choose a secured card. Secured credit cards offer the chance to build credit. Look for one that reports to all three credit bureaus so that your on-time payments will help build your credit. Many issuers offer the option to upgrade to a regular unsecured card (and get your deposit back) without having to close the account, which will be better for your credit score.
Secured credit cards aren't meant for heavy use. Their purpose is to demonstrate that you can be trusted with credit. Make a few purchases each month, then pay the balance in full and on time to avoid interest and fees. Don't charge more than 30% of your credit limit, which can hurt your credit score; with a $200 or $300 deposit, that's only $60 or $90.
Get to know your secured credit card and swipe by its rules. It may be temporary, but the impact on your credit isn't.
Find the right credit card for you.
Whether you want to pay less interest or earn more rewards, the right card's out there. Just answer a few questions and we'll narrow the search for you.
Get Started
Get more smart money moves – straight to your inbox
Sign up and we'll send you Nerdy articles about the money topics that matter most to you along with other ways to help you get more from your money.