Medical Credit Cards Are Costly If You're Not Careful
Used wisely, medical credit cards let you pay for treatment without interest. If you don't know the rules, though, you could fall into a high-interest trap.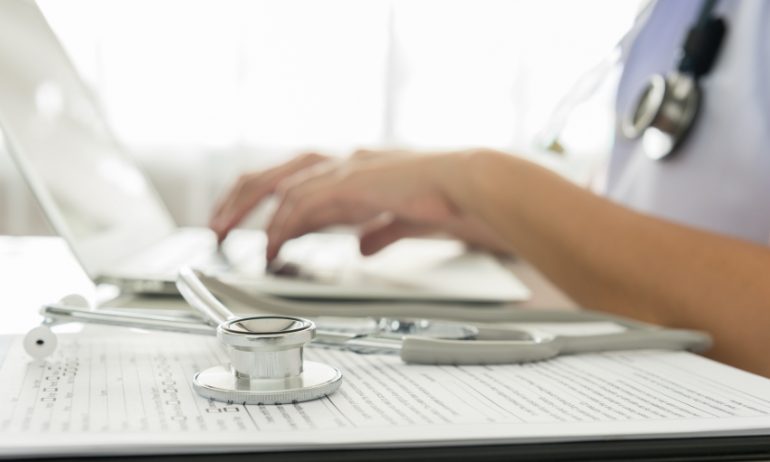 Many or all of the products featured here are from our partners who compensate us. This influences which products we write about and where and how the product appears on a page. However, this does not influence our evaluations. Our opinions are our own. Here is a list of our partners and here's how we make money.
Medical credit cards can provide a safety net when you need health care services you can't afford or that aren't covered by your insurance or Medicare. But if you don't understand how they work, that net could snap and send your finances into free fall.
Medical credit cards are available at the offices of health care professionals and veterinarians. You may even have seen applications from issuers such as CareCredit and Wells Fargo Health Advantage at the reception desk at your dentist or eye doctor. You can apply and be approved for the card right in the office.
Benefits for providers and patients
Used wisely, medical credit cards offer benefits to both health care providers and patients.
For providers, the cards enable their patients to get treatment they need without delay. The card issuer pays the charge upfront and assumes all the risk of the borrower not paying, so medical providers don't have to be in the financing or debt collection business.
For patients, paying a little bit each month on a large bill lets them get treatment on a manageable budget — as long as they understand how these cards work.
The potential danger of 'no interest'
Let's look at CareCredit, one of the most common medical credit cards. A CareCredit card has a maximum credit limit of $25,000. For charges of $200 or more, CareCredit offers "no-interest" promotional periods of six, 12, 18 and 24 months, depending on the provider. If you pay off your purchase within your promotional period, no interest will be charged. Say you make a $1,000 charge and have a six-month promo period. You could eliminate your debt within that time frame for about $167 a month. For many people, that's much more doable than paying $1,000 at once.
However, CareCredit requires only that you make a minimum payment each month. The minimum may not be enough to eliminate your debt by the end of the no-interest promo period — and that's where you can get into trouble.
Unlike the 0% interest offers on most credit cards, the promotional period on medical credit cards is deferred interest. That means interest starts adding up as soon as you make the purchase. If you pay in full within the promo period, that interest is waived. But if you still have a balance at the end of the promo period, you have to pay all of that retroactive interest. The fine print in the CareCredit brochure states, "If the Amount Financed is not paid in full within the promo period, interest will be charged to your account from the purchase date." The purchase interest rate: 26.99%.
CareCredit's website provides an example of what happens if you make only the minimum payment. In this case, the cardholder charges $1,200 and has a six-month promotional period. The minimum payment appears to be about 3.25% of the total balance:
Because the customer didn't pay off the entire balance in six months, all the interest that was accruing over the promo period lands on their statement in the seventh month. Despite having paid $216 so far, their original $1,200 debt has shrunk by only $66. If the customer kept paying only the minimum, it would take eight years to retire the debt, and they'd pay more in interest ($1,493) than they borrowed in the first place.
As an alternative to a "no-interest" period in which interest is silently adding up, CareCredit offers reduced rates of 14.90% for 24, 36 or 48 months on charges of $1,000 or more and 16.90% for 60 months for charges of $2,500 or more. With these rates, you make a fixed monthly payment for each month of the repayment period — making it more like a car loan than a credit card.
Mason Burnham, vice president for communications at Synchrony Financial, the parent of CareCredit, tells NerdWallet in an email that 87% of people who qualify for special financing choose the deferred interest option. She adds, "It is important to note that the vast majority of cardholders who select the deferred interest option completely pay off the promotion prior to its expiration, thus paying no interest."
If you can't pay the bill for a certain treatment, don't panic and immediately reach for a medical credit card application. Ask your provider whether you can work out a payment plan directly so you can get the treatment you need and pay for it over time without heavy interest.
If you do get a medical credit card, make a plan to have the debt paid off in time. Set a calendar alert well in advance of the end of the promo period to keep you on track. Better yet, set up automatic payments to be sure the balance is paid before the end of the promotional period. That's a good rule to follow for any kind of no-interest promo period, whether on a medical credit card or on store financing for goods like furniture.
If you don't understand the terms of the medical credit card, ask the provider's staff to explain them to you. Certainly, if they're representing and benefiting from this type of financing, they should understand it. If they don't, call the issuer before you agree to open the account and have them explain the details.
An alternative for those with good credit is a regular credit card with an introductory 0% interest rate. Many cards offer 0% interest on purchases for 12 months or more, with no deferred interest. Even after the 0% period ends, the rate will often be lower than those on medical credit cards. If you think you may need expensive medical or veterinary procedures, consider applying for a 0% interest credit card now and using that instead of a medical credit card.
Find the right credit card for you.
Whether you want to pay less interest or earn more rewards, the right card's out there. Just answer a few questions and we'll narrow the search for you.
Get Started
Get more smart money moves – straight to your inbox
Sign up and we'll send you Nerdy articles about the money topics that matter most to you along with other ways to help you get more from your money.