How to Stay Organized When You Have Multiple Credit Cards
For each card, stay on top of its benefits, give it a purpose and keep it on you only if you need it 'in the wild.'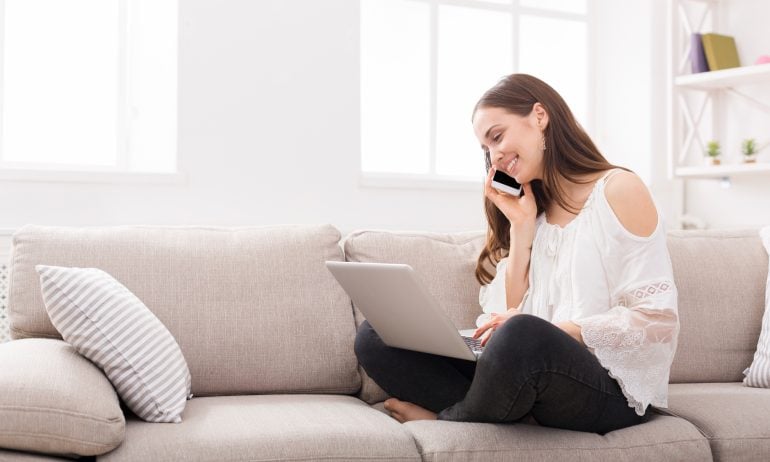 Many or all of the products featured here are from our partners who compensate us. This may influence which products we write about and where and how the product appears on a page. However, this does not influence our evaluations. Our opinions are our own. Here is a list of our partners and here's how we make money.
Rewards cards. Store cards. Business cards. Balance transfer cards. With such a variety of credit cards available for such a range of uses, many choose . In fact, 35% of Americans carry three or more cards, according to a NerdWallet survey of 2,019 U.S. adults conducted online March 5-9 by The Harris Poll.
But each new card added to your collection can make it that much harder to be on top of bills and balances. Here are ways to stay organized.
Whether you use a personal finance app, a spreadsheet, a note-taking app or even a handwritten list, create a system to keep track of your credit card collection. Also include the:
Think of your wallet of credit cards as a toolbox: You can tackle many tasks, but only if you use the right card for the job. Refer to the list above to know which card to use where. And if you have a common spending category that's not yet covered, now you know what kind of card to shop around for next.
Rewards aren't the only thing to consider, either. Your card may provide other perks that make it the winner for certain transactions. When Riley Adams, a certified public accountant and owner of the blog Young and the Invested, books travel, he and his wife opt to use their because it offers things like travel accident insurance and car rental insurance. The card earns 3% back on eligible travel purchases, but that's not its main allure for Adams.
"The 3% cash back might not be as generous as the double or triple points you would receive from using the branded airline credit card that we have; however, the automatic travel insurance could wind up being far more valuable," he says.
Quick tip: When it comes to card features, there's no need to rely on memory. Leave a cheat sheet in your wallet or car, decorate your cards with different stickers, or even write the relevant spending categories onto each card in permanent marker.
If you use your airline card only to book flights, there's no reason to keep it in your wallet all the time. Save that limited space for the cards you use the most in stores and stash the other cards in a safe place.
While you're at it, assign each of the cards you carry a specific wallet card slot. After a while, you'll be able to grab the right card without even having to look.
Security is another reason to limit the number of cards you carry. If your wallet is lost or stolen, you reduce the number of replacement cards you'll need to request. Some cards have a that lets you electronically "freeze" the card to new charges. For protection, you could put locks on cards you don't use daily.
But don't keep them unused forever. Try to make a purchase on a card at least every few months.
"If your credit card company discovers no activity, they could reduce your credit limit or close the card altogether," says Brandon Littleton, founder and president of Form Advisory Group, a registered investment advisory firm in Nashville, Tennessee.
Quick tip: Designate one card . It can sit in your sock drawer while still covering your Netflix bill.
It's easier to remember one or two due dates than a half-dozen. To avoid a mix-up or missed payment, try one or more of the following:
The survey of 2,019 U.S. adults ages 18 and older was conducted online by The Harris Poll for NerdWallet from March 5-9, 2020. It included 1,578 people with credit cards. This online survey isn't based on a probability sample and therefore no estimate of theoretical sampling error can be calculated. For complete survey methodology, including weighting variables and subgroup sample sizes, contact Brittany Benson at [email protected]