Young and Overspent? How to Tackle Credit Card Debt
Paying down credit card debt can help you save on interest charges and boost your credit.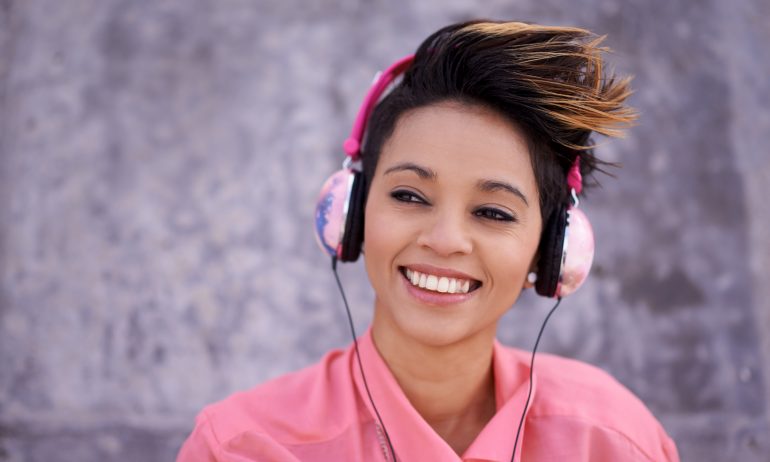 Many or all of the products featured here are from our partners who compensate us. This influences which products we write about and where and how the product appears on a page. However, this does not influence our evaluations. Our opinions are our own. Here is a list of our partners and here's how we make money.
After Emilie Burke, 24, graduated from Princeton University in 2015 and moved to Baltimore, her expenses began piling up.
"I had to put a down payment and security deposit on an apartment. I had to move. I still had to pay my cell phone bill," says Burke, who now lives in Fayetteville, North Carolina. She wrote about her experience on her blog, BurkeDoes.com, where she focuses on personal finance and self-improvement.
The summer after graduation, she didn't earn an income, although most of her basic living expenses were covered by a fellowship training. When that ended, Burke started a job, but by January, her credit card balances added up to nearly $7,600. After 16 months of cost-cutting, she finished paying down that debt.
"Now that I've paid off my credit cards, I feel like I can breathe a little bit more," says Burke, who currently is working on paying off student loans and other debt.
Paying down credit card balances when you're just starting out is no small feat. But getting rid of that debt can help you avoid high interest charges, boost your credit and put you on a more solid financial footing. Here's how to start.
Take charge and banish debt
Sign up with NerdWallet to get a full picture of your spending and personalized recommendations for credit cards that save money on interest.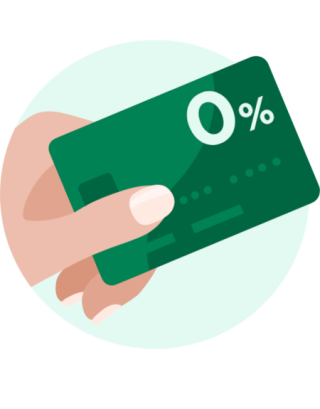 Make a flexible plan of attack
If you're paying down credit card debt while tackling major life changes, such as a job switch or a move, setting priorities rather than deadlines might be more manageable. Start by taking stock of credit card balances and deciding which to eliminate first.
"Paying off the first card ... is the hard one," says Courtney Ranstrom, a certified financial planner at Trailhead Planners in Portland, Oregon. "But once that first one's paid off, you can use the payment you were using for that first card and apply it to the second card."
To save money on interest, Ranstrom recommends putting more money toward the balance with the highest annual percentage rate, while making minimum payments on the other cards. Another approach could be to start with your smallest balance, giving you the psychological "win" you might need to keep going.
If you have good credit, you may be able to move high-interest balances to a card with an introductory 0% balance-transfer APR and pay it down interest-free before the promotional period expires. However, most of these cards charge a fee of 3% to 5% of the transferred balance.
Decide what you're going to give up
It's no secret that making spending cuts can help you knock out credit card debt faster. But you also don't want to end up with a bare-bones budget that has you crying uncle on Day Two.
Burke tried a spending ban for a month that cut out all nonessential expenses but found it too restrictive. So she decided to swear off spending in certain categories, such as books and cosmetics, for longer stretches of time.
"What I did at that point was say, 'I'm not going to buy any books. I will not spend a penny on books. I'm going to read what's on my shelf. I'm going to trade with friends,'" says Burke, an avid reader.
Find ways to grow your income
When Lauren Bowling was 28, she paid down her credit card debt in part by picking up side gigs in addition to her job as a marketing manager. She had racked up about $8,000 in credit card debt — and carried the balances for over a year — after a home renovation project went over budget. By taking side jobs and putting $600 a week toward debt, she was able to pay down her balance in three months.
"I sold junk on eBay, I picked up freelance writing assignments, … I picked up an acting gig," says Bowling, now 30, who wrote about it on her personal finance blog, Financial Best Life.
If you're looking to augment your income, consider picking up side gigs or asking for more hours at work.
Don't let an unexpected expense or a past spending mistake send your debt payoff plan into a tailspin. If something goes wrong, figure out what happened and modify your goals.
"You have to forgive yourself and move on," Ranstrom says. "No one expects you to be perfect."
Your persistence will pay off when you get out of the red.
"Being able to say, 'I set out to do this. It was really hard. I didn't think I could do it, but I did it' — that was huge for me," Bowling says.
Find the right credit card for you.
Whether you want to pay less interest or earn more rewards, the right card's out there. Just answer a few questions and we'll narrow the search for you.
Get Started
Get more smart money moves – straight to your inbox
Sign up and we'll send you Nerdy articles about the money topics that matter most to you along with other ways to help you get more from your money.