You Owe Interest on a 0% APR Credit Card. How Did That Happen?
0% APR card offers come with limitations. The terms generally apply only to certain types of transactions for a certain period of time.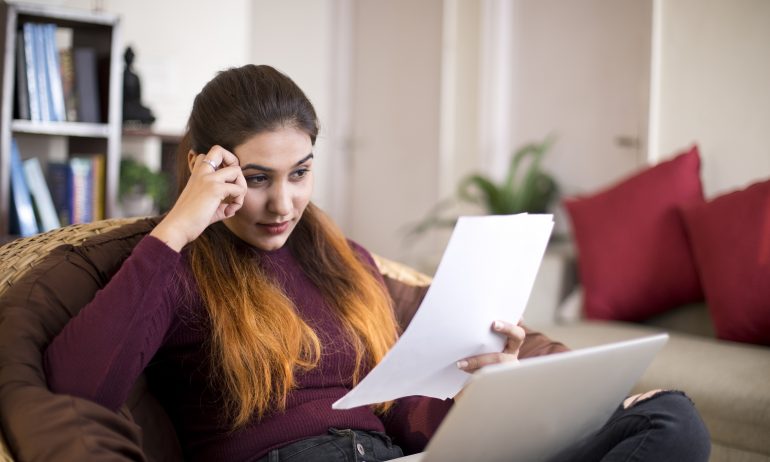 Many or all of the products featured here are from our partners who compensate us. This influences which products we write about and where and how the product appears on a page. However, this does not influence our evaluations. Our opinions are our own. Here is a list of our partners and here's how we make money.
There's a lot more to a 0% APR credit card than just 0% APR. And sometimes, you learn it the hard way — say, when unexpected interest charges pop up on your statement and make you wonder, "Wait, what did I sign up for?"
It's true that 0% APR offers can save you a bundle in interest when used strategically. But like all promotions, they come with certain limitations. The promotional terms generally apply only to certain types of transactions for a certain period of time. And understanding when the 0% APR applies — and when it doesn't — can help you figure out where your interest charges are coming from.
Why would you owe interest on a 0% APR card?
Here are a few reasons these charges could show up.
The promotion applies only to some balances. Many credit cards offer 0% APR for both purchases and balance transfers, that is, debt moved to the card from another account. But some offer 0% APR only on one or the other.
"You might get that introductory interest rate only on balance transfers, only for a set period of time," says Bruce McClary, spokesman for the National Foundation for Credit Counseling. "Any other activity might accrue the standard interest rate." In his experience working with clients in credit counseling, McClary says, this aspect of 0% offers — that they could apply to one balance and not another — was most confusing to people.
In other cases, promotions might be limited to just one purchase, and making additional purchases could incur interest charges. This is often the case with deferred-interest offers, which are different from 0% APR offers and typically found on credit cards you sign up for at stores or in medical offices.
The card's grace period is voided. If you paid your credit card balances in full the previous month, you get what's called a grace period: You can float your purchases interest-free on your card until your due date.
But that grace period is typically voided when you're carrying a balance — even one that's not accruing interest. Say, for example, you have a card that offers 0% APR on balance transfers, but not on purchases, and you're using the offer to pay down debt you moved from another account. In this case, making a purchase would generally incur interest charges right away, unless you were to pay off all the balances on your card in full.
Take charge and banish debt
Sign up with NerdWallet to get a full picture of your spending and personalized recommendations for credit cards that save money on interest.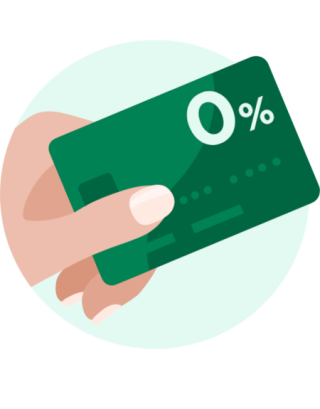 A late payment drove up your interest rate. Most major issuers no longer charge penalty APRs — the higher interest rate that applies when a payment is late — but some still do. If your 0% APR card comes with penalty APR, one late payment could hike up your interest rate going forward from 0% to around 30%.
The 0% APR period ran out. Promotional 0% APR periods don't go on forever. They can last between six to 21 months, and when they're over, the card's ongoing interest rate kicks in. Don't expect a phone call or email giving you a heads-up that they're about to expire. If you're not sure when your 0% APR period ends, call your issuer and ask.
If you're blindsided by interest charges, here's how you can respond.
Check your statement. Your credit card statement — either the paper or online version — can help you pinpoint where the interest charges are coming from.
"The periodic statement has to explain or show what APR applies to what balance," says Nessa Feddis, senior vice president for consumer regulations and compliance solutions at the American Bankers Association, an industry group. "In other words, the balances have to show the corresponding APR, and people will be able to see the 0% APR does or doesn't apply to the balance."
Read the terms. If you don't remember what card terms you agreed to, check your cardholder agreement, the pamphlet of detailed information about your credit card terms you got when you signed up. Often, you can find this information online. If you're still unclear on the details, or you think there's an error on your statement, call your issuer.
Decide how to pay down your balance. You might have planned to pay off your balance over time. But if you're facing sudden interest charges, "my advice would just be to pay that account off as quickly as possible," McClary says. "Power-pay it." That means paying as much as you can above the minimum payment, he says.
But if you need more time — and your credit is in good shape — there's another option, he adds: You could move your debt to a different card that features 0% APR on balance transfers and pay it off interest-free. This option might seem less appealing if you've just been burned by another such offer. But it's possible to make it work. Just be sure you completely understand the terms before applying, McClary says.
This article was written by NerdWallet and was originally published by Forbes.
Find the right credit card for you.
Whether you want to pay less interest or earn more rewards, the right card's out there. Just answer a few questions and we'll narrow the search for you.
Get Started
Get more smart money moves – straight to your inbox
Sign up and we'll send you Nerdy articles about the money topics that matter most to you along with other ways to help you get more from your money.