Why You Should Travel Solo at Least Once
You can explore at your own pace, chase ambitious goals and get to know yourself better.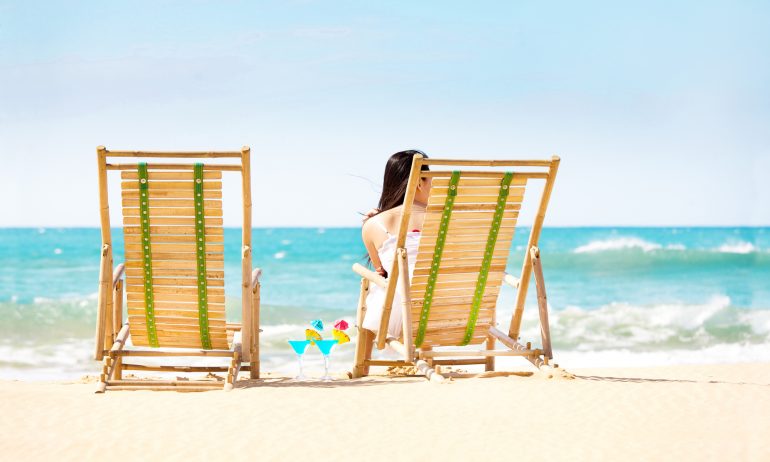 Many or all of the products featured here are from our partners who compensate us. This influences which products we write about and where and how the product appears on a page. However, this does not influence our evaluations. Our opinions are our own. Here is a list of our partners and here's how we make money.
Booking a plane ticket for one might not seem like an obvious way to prepare for your next vacation — especially if you usually travel with a partner, family members or friends. But here's what many solo traveling enthusiasts will tell you: It's a first step toward an incredible, life-changing journey.
Traveling solo gives you the freedom to explore new places at your own pace and chase crazy-ambitious travel goals. Plus, you'll get to know yourself — and unfamiliar parts of the world — on a whole new level. Here's why you should try it at least once, from four prolific solo travelers.
You'll be free to explore on short notice
When you're in a group, planning a day out requires intense coordination and, often, a little persuasion. When you're on your own, it's a different story.
"When I travel by myself, I tend to have some key, big items I definitely want to do, and I keep everything else flexible, so if something comes up, I always have time to do it," says Pauline Lim, a data analyst at Airbnb, based in San Francisco. So far, she's visited 40 countries; after her next solo trip on the Trans-Siberian Railway, she'll have visited 46.
In 2016, Lim once decided to take a European road trip on a whim during a nine-day solo visit to Paris after exploring the city. "By day four I was like, 'Man, I've been to all the museums, I've stayed out every night, I've gone to all the bars I wanted to go to, what the hell should I do next?'" After getting some travel recommendations from her cousin, who happened to be in Paris at the same time, she planned a spur-of-the-moment expedition.
"At 4 a.m. that morning, I booked a car for the next four days," Lim says. She ended up driving to Brussels and Amsterdam, then back to Paris, visiting two friends along the way.
It's the ultimate confidence booster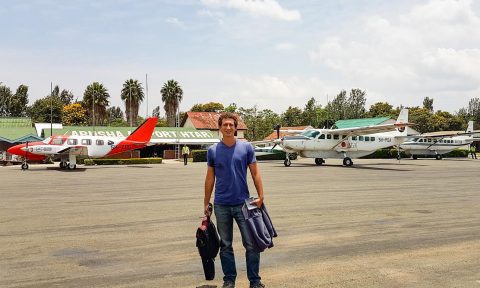 Derek Earl Baron says he was "a very shy person, pretty introverted" when he started traveling full time about 18 years ago. On the travel blog he founded, Wandering Earl, he wrote about traveling solo.
"I quickly realized that traveling on my own forced me into situations I wasn't comfortable with, but I had no choice but to start talking to people and solve whatever issues I had on my own," he says.
Soon after starting out, he went to India for the first time, to a remote area.
"I was starting to get pretty nervous, like, 'Ah, this isn't so fun, I'm on my own.' I wasn't talking to many people because it was very different and a little bit of a culture shock," Baron says.
Then, he saw another tourist on a train and started a conversation. After getting to know each other, the two ended up traveling together for five months, exploring much of the country, including areas few travelers went. The experience made Baron realize just how easy it was to meet new people while traveling solo.
"When we stopped traveling together, that's when I realized, 'Wow, I have the confidence to do anything, even if it's on my own.'"
Baron has now visited 102 countries; he's now staying in Canggu, on the Indonesian island of Bali. He makes a living through his travel blog.
You'll have more chances to meet new people
Like Baron, Brittany Kulick quickly discovered that traveling solo gave her plenty of opportunities to get to know the folks around her.
"There's something to be said for just really going after what you want, and doing something that's exactly tailored to what you're wanting to do at that moment," says Kulick, founder of the travel and food blog The Sweet Wanderlust. "The greatest thing about solo travel is the people you meet, who are looking exactly for that same thing at that same time."
Kulick has visited 54 countries and makes a living by doing freelance marketing, social media management and copywriting, as well as picking up temporary work. In 2015, she left Dallas to travel solo full-time.
Early on in her travels, Kulick recounts going on a free walking tour in Seville, Spain. "I met this girl from Melbourne, and we ended up doing the walking tour then going off to this fun medieval festival," says Kulick, who wrote about the trip on her blog. "And she goes, 'If you ever make it to Melbourne, you're welcome to stay with me and my partner.'" About a year later, Kulick took her up on that offer. She's currently house-sitting for her fellow traveler, now one of her best friends in Melbourne, as she travels in Australia.
If you're traveling alone, Kulick says going to free walking tours — often led by guides who work for tips — are a great way to meet like-minded solo travelers in new cities. For those who aren't sure where to travel, she also recommends making Pinterest boards to gather ideas.
It could change the course of your life
When Jeremy Scott Foster first traveled solo from Boston to Sydney, Australia, in 2010, he initially planned to stay for a few months. At the time, he had recently graduated from college and completed a brief stint working in IT. He ended up staying for three and a half years instead, traveling in Australia and Asia throughout his time abroad.
"Traveling on my own meant that I could just stay — and I did," says Foster, founder of the blog TravelFreak, who at the time worked as a bartender to pay for his trips. He wrote about his experience traveling solo on his blog. "The choice to travel solo brought me around the world and gave me the platform to start my own business." Now, he's based in Washington, D.C., and works full time as a travel blogger and photographer. He goes on multiple trips each month.
While exploring an unfamiliar city alone might not spur you to travel nomadically, like Foster, it might inspire you to learn a new language, take up a new hobby or even change careers.
"The number one thing when you travel solo is, you learn who you are when no one else is watching," Foster says. "Solo travel is nothing if not a lesson in getting to know yourself."
Stay safe with these tips
Navigating a new city alone for the first time can be a little scary, no matter how tourist-friendly and safe your destination actually is. Here are some tips from solo travelers Lim, Baron, Kulick and Foster for staying safe and maintaining peace of mind while traveling solo:
Make sure you have a way to contact people. "I've learned that whenever I'm traveling, I must always have cell service," Lim says. She also makes sure she has data coverage, so she has a way to contact people if she needs to.

Back up your important documents. Lim says she backs up her important documents on Dropbox so she always has access to them. She also carries extra cards and cash while traveling.

Keep your valuables secure. "When I stay in hostels, I make sure there are lockers. I always travel with a lock on my backpack," Kulick says. She also notes that she reads several reviews for hostels and Airbnbs before actually booking her stays.

Tell people where you're going. "If you're traveling alone, when you're going out, especially at night or something, let people know," Baron says, noting that you can talk to the person at the front desk of a hostel or a fellow traveler. "You can always just say, I'm going to check in with you at this point."

Pay attention to your surroundings. Foster stresses that solo travel isn't as dangerous as the media makes it out to be. Still, he says, it's important to use common sense. "If something feels unsafe, trust your gut," he says.
Find the right credit card for you.
Whether you want to pay less interest or earn more rewards, the right card's out there. Just answer a few questions and we'll narrow the search for you.
Get Started
Get more smart money moves – straight to your inbox
Sign up and we'll send you Nerdy articles about the money topics that matter most to you along with other ways to help you get more from your money.