Do Banks Report My Account Information to the Credit Bureaus?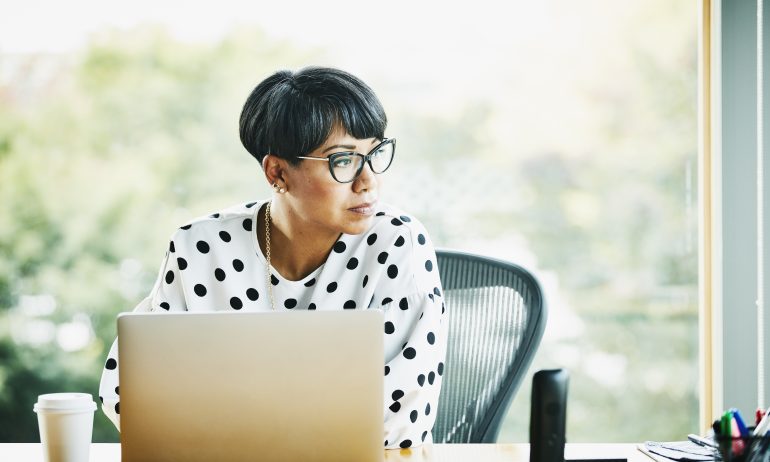 Many or all of the products featured here are from our partners who compensate us. This influences which products we write about and where and how the product appears on a page. However, this does not influence our evaluations. Our opinions are our own. Here is a list of our partners and here's how we make money.
Starting over is never easy, especially when it comes to our finances. If you're trying to restore your credit, you know how difficult it is bounce back from mistakes. But imagine how frustrating it would be to find out your hard work is going totally unnoticed.
Many people are surprised to discover that an account they've been paying on diligently isn't being reported to the credit bureaus. Are banks allowed to do this? Take a look at the details below to find out.
Banks aren't obligated to report
Not necessarily. In fact, no lender has to report your account information to Equifax, Experian or TransUnion — doing so is totally voluntary. Laws related to credit reporting give us rights to our credit information if it's reported. But there's no legislation requiring lenders to take the step of reporting in the first place.
The primary reason some banks choose not to report customers' account activity to the credit bureaus is that doing so is costly and complicated. Reporting borrowers' information requires the lender to go through the complex steps of setting up an account with each credit bureau. In addition, fees are associated with creating and maintaining these accounts.
This is why it's more common for small banks and credit unions to opt out of reporting to the credit bureaus; many don't have the resources to devote to the process.
What do lenders gain from reporting?
Given the expense and difficulty that comes from reporting borrowers' account information to the credit bureaus, you might be wondering why any lender bothers to report to a credit bureau in the first place.
The simple answer to this question is that banks want to have some recourse if you fail to pay on a loan they've given you. For example, if you start missing payments on your car loan, phone calls and late fees will probably only go so far in encouraging you to cough up the cash.
However, the threat of a blemished credit report carries a lot of weight. Most people know that defaults and delinquencies can follow them around for years, so the incentive to avoid this type of black mark is huge. But it only works if a bank is reporting information to the credit bureaus, which is why most choose to do so.
What to do if your bank isn't reporting an account
If you're checking your credit reports regularly, you'll probably notice pretty quickly if one of your accounts isn't showing up on it. In this scenario, you should get in touch with your lender to let them know what you've discovered. There's always the possibility that their failure to report was an oversight.
But if it wasn't, there's probably not a lot you can do to convince them to start sending your information to the credit bureaus. It's unlikely they'll go through the process of setting up reporting accounts just for you.
However, there are some other steps you can take to get your credit in order and prevent a similar situation from happening again:
Do some due diligence before you open a new credit account by verifying that the lender reports to the major credit bureaus. This is especially important if you're trying to rebuild your credit.

If you've already opened an account that isn't being reported, ask your bank to start reporting it. It's a long shot, but it never hurts to ask.

If the account that isn't being reported is an installment loan, consider refinancing into a new loan with a different bank. There may be costs associated with this, so weigh your options carefully before moving forward.

Keep up good credit habits with your other accounts, especially your credit cards. This will allow you to keep building a positive credit history in spite of the unreported account.