How to Spot Debt Collection Scams
Know how to spot scams, protect your information and alert authorities if you encounter a debt collection scam.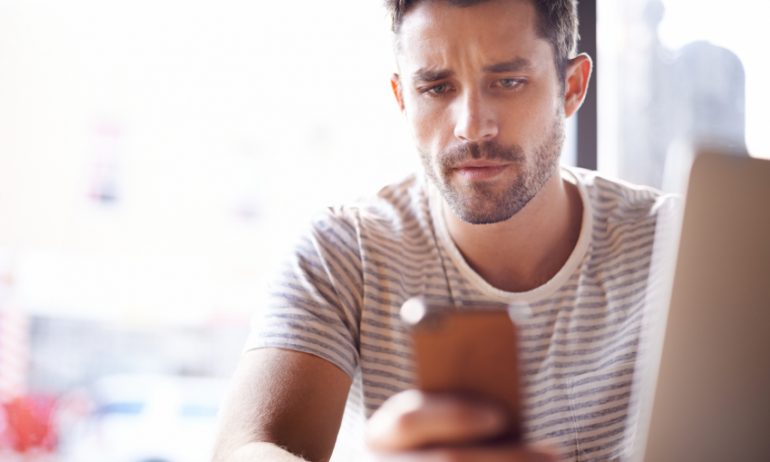 Many or all of the products featured here are from our partners who compensate us. This influences which products we write about and where and how the product appears on a page. However, this does not influence our evaluations. Our opinions are our own. Here is a list of our partners and here's how we make money.
If you're getting threatening phone calls about a debt, even if it's one you recognize, you might be the target of a debt collection scam.
Here are key ways to identify and defend yourself from illegitimate debt collectors.
Red flags of debt collection scams
You might be getting a call from a fake debt collector if you don't recognize the debt you supposedly owe or if the caller:
Can't or won't provide detailed information about the debt and original creditor.

Won't give you information about the agency he or she claims to represent, including name, address and phone number.

Uses aggressive tactics to pressure you into immediate payment.

Requests payment over the phone.

Asks for sensitive information, such as details of your bank account, your Social Security number or your credit or debit card number.
It's easy to detect a scam in which someone tries to collect on a debt that you don't recognize or know you don't owe. Fake debt collectors have many ways of getting your information, and they hope to pressure you into quick payment through a cold call.
Others can be trickier to detect, such as a scammer who tries to collect on a debt that you do owe. Scammers might tap into your credit report to see whom you owe money to, for example, and then call pretending to represent those creditors.
Threats of police action and abusive language are telltale signs of a scammer, according to the Federal Trade Commission. You can't be arrested for a debt, and it's against the Fair Debt Collection Practices Act to mislead consumers about the consequences of not paying a debt. Legitimate debt collectors tend to tread very carefully in this area.
Another red flag: someone claiming to represent the Internal Revenue Service and seeking immediate payment. The government's tax collection agency will never demand that you pay immediately over the phone or ask for a credit or debit card number. Both of those are signs of phishing scams. Be aware, however, that the IRS will start using private debt collection companies in 2017.
As with any debt, ask for a validation letter — a document that outlines the details of the debt — before you do anything.
Start by gathering information on the debt collector and the debt. Ask for a validation letter. Legitimate debt collectors should send you this information immediately without question. Any hesitation might be a sign of a scammer.
Ask the caller for his or her name and employer, and its phone number and street address. If the caller won't give you this information, that's a red flag.
Protect your personal information
No matter how aggressively a potential debt collector asks, don't give away or confirm details of your bank account, credit or debit card numbers or Social Security number. Doing so could put you at risk for identity theft or let a scammer pull money from your accounts.
Contact the original creditor
If you think a scam debt collector has contacted you for payment on a debt you do owe, ask the original creditor if it sold your debt and for the contact information of the collection agency that owns it.
Ignoring repeated phone calls is one of the best ways to get a scammer off your back. Don't hesitate to hang up in the face of harassment or threats, and don't answer callbacks. Since scammers are looking to make a quick buck off an easy target, they're not likely to pursue you for long before moving on.
If you're in contact with a legitimate debt collector, however, you'll want to make a plan to resolve the debt.