Are Debt Consolidation Companies Worth It?
Debt consolidation companies often sell debt settlement programs, which can have a negative impact on your wallet and credit score.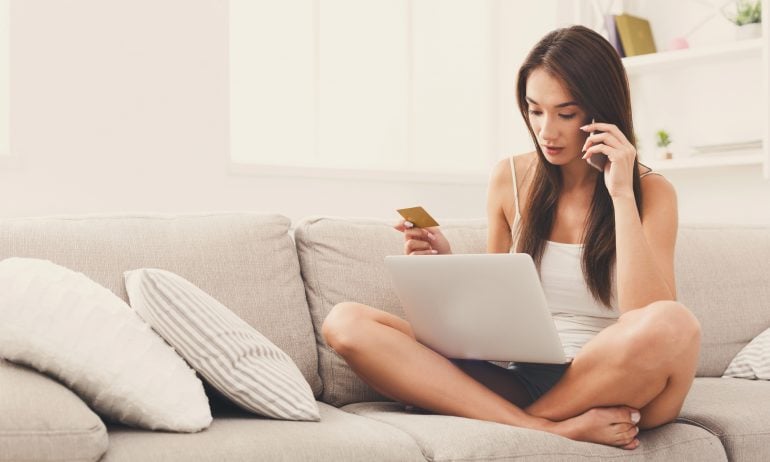 Many or all of the products featured here are from our partners who compensate us. This may influence which products we write about and where and how the product appears on a page. However, this does not influence our evaluations. Our opinions are our own. Here is a list of our partners and here's how we make money.
When you're struggling to make payments on your debt, it's tempting to seek a quick and easy solution. In the process, you'll likely run across companies promoting debt consolidation. But many "debt consolidation companies" actually sell a more controversial product: debt settlement.
For most consumers, debt settlement is a risky option. It should be considered only after you've exhausted alternatives. It's costly, it can severely damage your credit and any savings can take years to realize.
Track your debt the easy way
Sign up with NerdWallet to see your debt breakdown and upcoming payments all in one place.
Debt consolidation vs. debt settlement
A key difference between debt consolidation and debt settlement is who's in charge.
Understanding the difference between the two approaches ensures you don't end up losing money on a service or outcome you aren't expecting.
Debt consolidation is a do-it-yourself strategy that you control. Enrolling in a debt settlement program puts you in the hands of debt relief companies that may or may not successfully settle your debt.
Debt 'consolidation' programs
Businesses that bill themselves as debt consolidation companies, like Freedom Debt Relief and National Debt Relief, in fact sell debt settlement programs that require you to stop paying your bills and instead make monthly payments into a separate savings account.
Once there's enough money in that account, typically after six months, the debt settlement company will begin negotiations with your creditors. If they reach an agreement, you'll pay the creditor the negotiated payment out of that account and pay the debt settlement company a fee for its service.
Debt settlement companies promote savings of 20% to 35% after their fees.
Here's the short answer: Turn to debt settlement companies only as a last resort. Enrolling in a settlement program can cost you in multiple ways:
Service fees range from 18% to 25% of your enrolled debt, which translates into $900 to $1,250 on $5,000 of debt. There can also be fees for opening and maintaining the savings account.

Because you stop paying your bills, interest and late fees accrue on your balances. If the debt settlement company fails to settle your debt, you'll end up responsible for these higher balances.

Your credit takes a beating, and you may receive debt collections and lawsuits from your creditors.

There may be tax implications, as the amount of debt you didn't pay is generally reported to the IRS as income.
Do-it-yourself debt settlement: Settlement companies tout their expertise at negotiating with creditors, but — if you're convinced debt settlement is your best option — you can try to negotiate for yourself. It requires confidence in your ability to work with creditors and enough cash on hand to settle, but you can save significant time and money.
Do-it-yourself debt consolidation: Getting a handle on debt by consolidating several debts into one at a lower interest rate can also save money — as well as your credit. There are multiple ways to approach this process, including:
Balance transfer credit card: If you qualify, a 0% interest balance transfer credit card is the cheapest way to consolidate debt.

Home equity: Home equity loans and lines of credit have low rates, but you'll also put your home at risk of repossession if you don't pay as agreed.
If you need expert guidance, consider reaching out to a nonprofit credit counseling agency. These organizations can help you determine the best way to get a handle on your debt. They can also help set up a debt management plan, which is a safer alternative to services offered by debt settlement companies.
And if, after considering all the alternatives, you choose to hire a debt settlement company, follow these basic guidelines: