How to Handle a Default Judgment in 3 Steps
To resolve a default judgment on a debt, gather info on your case, consult legal help, then plan your strategy.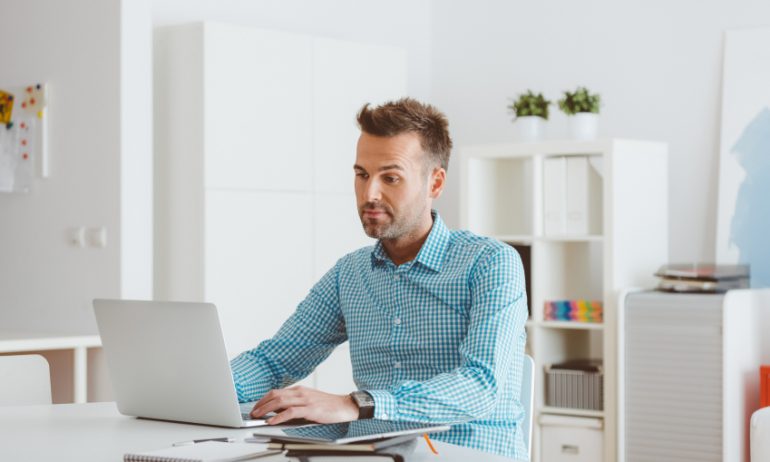 Many or all of the products featured here are from our partners who compensate us. This influences which products we write about and where and how the product appears on a page. However, this does not influence our evaluations. Our opinions are our own. Here is a list of our partners and here's how we make money.
Default judgments happen when you don't respond to a lawsuit — often from a debt collector — and a judge resolves the case without hearing your side. In effect, you're found guilty because you never entered a defense.
Default judgments are sometimes called automatic judgments because of how fast they can happen. Next up could be wage garnishment or a bank account levy, which allows a creditor to remove money from your bank accounts to repay the debt.
If you get notice of a default judgment or garnishment, here's what to do.
The debt collection process may unfold over several years before a lawsuit happens. The debt may be sold and resold from collector to collector, and errors can creep in. You'll want to make sure the judgment order is for a debt you actually owe, and in the correct amount.
Collect all information you have, including:
Bills from the original creditor.

Any court documents you received.
If you never received collections notices or weren't served a court notice before the lawsuit, the debt collector may have violated your consumer rights. You may have grounds to challenge the judgment. Read on for how to do so.
Next, seek legal help in your area. Many offer services for free or at a low cost.
"We always recommend consumers seek legal advice whenever possible before trying to address a default judgment case," says Susan Shin, legal director at the New Economy Project, a consumer advocacy group in New York. "A little advice goes a long way, and with legal help a lot of people are successful in getting relief from the judgment."
A lawyer can help you figure out if the judgment is correct and, if so, talk through your options. If the judgment is incorrect, your lawyer can help you figure out how to challenge it.
3. Decide on your course of action
You have four main options to deal with a default judgment:
Settle the judgment for less.
If you do owe the money, simply accepting the judgment is likely your best option. You can pay in full with a lump sum directly to the creditor, if you can pull together enough money.
If you can't, you're likely facing wage garnishment or a bank levy. A nonprofit credit counselor can help you examine your budget to see how to afford it.
You do have rights in the garnishment process. You have to be legally notified of the garnishment, and you can file a dispute if the notice has inaccurate information. Some forms of income, such as Social Security, are exempt. You can challenge a garnishment order if your rights have been violated or if it would prevent you from affording basic necessities.
A creditor may agree to settle the judgment for less than you owe. This typically happens when the creditor thinks you might file bankruptcy and wipe out the debt that way.
Settling can be a win-win. The creditor gets at least partial payment for the debt — although it usually will require it as a lump sum. You pay less and avoid a long wage garnishment. The creditor will file a "satisfaction of judgment" with the court.
Be sure to get a written agreement that says exactly how much you will pay and when, and that the payment settles the entire debt. An experienced consumer attorney can help ensure a successful settlement.
If a default judgment was made in error, you may have grounds to challenge it and have it vacated, or set aside. You might be able to do this if you never owed the debt or weren't notified of the lawsuit, or if the case was mismanaged.
Talk with a legal advisor and respond as soon as you know about the judgment. Garnishment orders can start less than a month after a judgment is granted.
If you knew of the lawsuit but never responded, you generally have six months to argue "excusable neglect." You can cite circumstances such as illness or travel. If you didn't know about the suit, you'll generally have up to two years to challenge. State laws vary, so seek legal counsel.
Challenging a judgment takes time and dedication but can pay off. "Many consumers can actually get money returned through restitution," Shin says. "The case can either be thrown out completely or reopened, but at least if the case is reopened, there's no judgment in place. It's like the case is starting from the beginning again, but the person now has a chance to defend themselves."
If you see no way to handle the default judgment order, you may want to discharge the judgment through bankruptcy. Consult a bankruptcy attorney to see if it's a good option for you.
Act quickly. If you file a bankruptcy petition, the judgment and all enforcement actions will be put on hold.