How to Get Rid of a Timeshare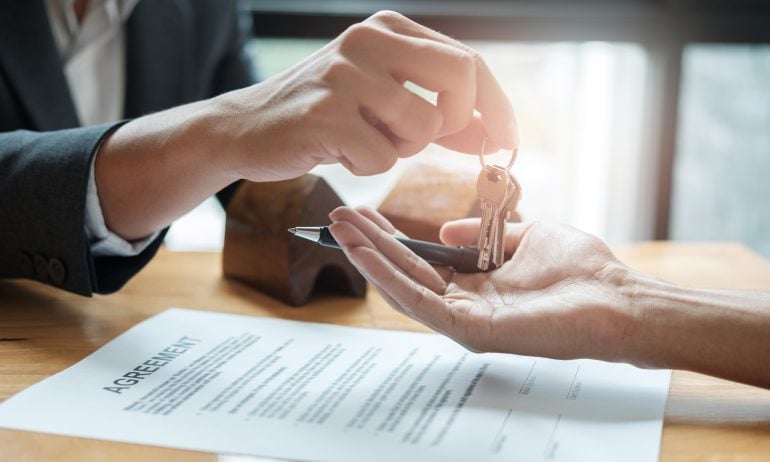 Many or all of the products featured here are from our partners who compensate us. This influences which products we write about and where and how the product appears on a page. However, this does not influence our evaluations. Our opinions are our own. Here is a list of our partners and here's how we make money.
Some timeshare buyers know almost instantly that they've made a mistake. Other owners struggle for years with loan payments and ever-escalating annual fees before they're ready to throw in the towel. Even the happiest timeshare owners may decide they want out of their contracts, perhaps when they are no longer able to travel.
Buyers can cancel a timeshare purchase if they do so within the "recission period," which varies by state and ranges from three to 15 days. After that, for most owners there's no easy way to get rid of a timeshare. That angers Jeff Weir, chief correspondent for RedWeek, a timeshare rental and resale site.
"The industry has failed to provide a dignified exit for owners," Weir says. "That leaves an opening for crooks and shysters to take advantage."
A common scam is to promise to sell an owner's timeshare, often for an unrealistically high price, in exchange for an upfront fee, says Brian Rogers, owner of Timeshare Users Group, another forum for timeshare users. Or the fraudsters may promise to find a charity that will accept the timeshare. In reality, few charities are willing to take timeshares.
Give up on getting your money back
Timeshare owners need to be wary — and realistic. Far more people want to sell timeshares than want to buy them. Timeshares at higher-end properties — those owned by Disney, Marriott, Wyndham or Hilton, for example — sell for at most 15% of their original price, Weir says.
Timeshares at older and less swanky resorts may find no buyers, or sellers might have to pay annual fees for a year or two to induce someone to take their shares. Maintenance fees average about $900 per year, but can exceed $3,000 for better resorts.
A caveat: If you borrowed money from the timeshare developer, that loan has to be paid off before you can sell or give away your timeshare. Many novice buyers get talked into 10-year loans with interest rates of 15% or more, Weir says. Interest costs can easily inflate a $20,000 purchase into a $40,000 debt, he says.
Spot your saving opportunities
See your spending breakdown to show your top spending trends and where you can cut back.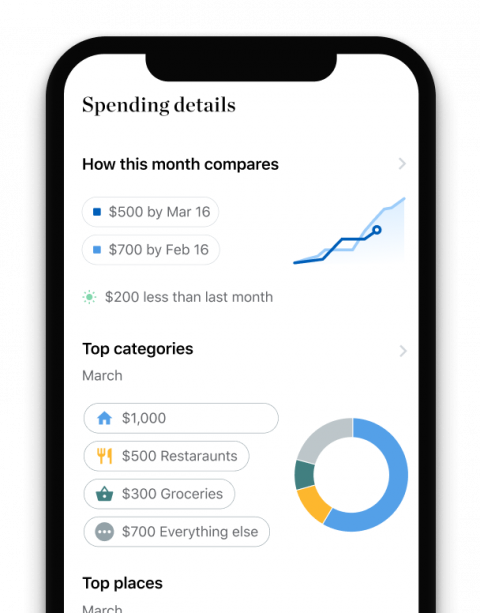 Ask the resort to take it back
Wyndham and Diamond Resorts are among the few developers with formal programs for owners who want to relinquish their shares, Weir says. The programs are discretionary, meaning the chains decide which timeshares they're willing to take back, he says.
Most other developers won't take back timeshares at all, but it doesn't hurt to ask. Developers that accept returns may require owners to pay annual fees for a year or two while the resort finds another buyer, he says.
Beware of people who contact you offering to sell your timeshare, since those are typically scams. If you need help and you own a timeshare at one of the high-end resorts, you can look for a broker through the Licensed Timeshare Resale Brokers Association site. These brokers don't charge upfront fees but instead take a commission from any sale.
The Timeshare Users Group and RedWeek both have active marketplaces to facilitate sales. RedWeek also has a "What's My Timeshare Worth?" tool to help people research values based on previous sales through the site, while the Timeshare Users Group has a "bargain bin" section for owners willing to give away their shares. Owners also list their timeshares on Craigslist and eBay.
Many owners discover they can rent their timeshares for enough to pay or at least significantly offset annual fees, Rogers says. The same sites that list timeshares for sale also list options to rent.
Walk away (or file bankruptcy)
People who stop paying their loans or annual fees can be subject to foreclosure. At a minimum, they should expect their credit scores to plunge if the developers turn their accounts over to collection agencies. They also could face lawsuits and wage garnishment, depending on the collector, although Rogers says that's unlikely to happen to older people who can no longer use the timeshare.
"No resort is going to actually sue an elderly retired person," he says. The owners "will likely take a credit hit, but most folks don't care at that age."
A bankruptcy filing can suspend collection activity and ultimately erase timeshare debt, but that obviously isn't a good solution for everyone. Anyone considering walking away from a timeshare should discuss their situation with an experienced bankruptcy attorney who can assess the situation and discuss options. The National Association of Consumer Bankruptcy Attorneys offers referrals.
This article was written by NerdWallet and was originally published by The Associated Press.

Find and move all your old 401(k)s — for free.
401(k)s left behind often get lost, forgotten, or depleted by high fees. Capitalize will move them into one IRA you control.