How to Stop a Garnishment
To stop a garnishment, seek legal advice. Your goal is to reverse the judgment.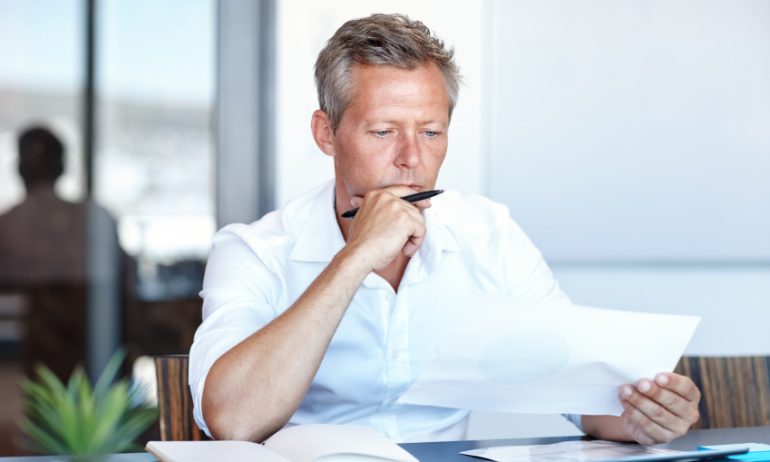 Many or all of the products featured here are from our partners who compensate us. This influences which products we write about and where and how the product appears on a page. However, this does not influence our evaluations. Our opinions are our own. Here is a list of our partners and here's how we make money.
You can object to a wage garnishment or bank levy if it would prevent you from covering basic necessities like rent and food or if you believe the judgment was made in error. You'll have to be quick, but a simple process could save you from losing money from your paycheck or bank account.
Seek legal advice — but act quickly
Regulations on how to object to a garnishment vary from state to state, so it's important to talk with an attorney familiar with the laws where you live. But you may need to take matters into your own hands if you can't get help quickly.
"It's a good idea to immediately seek legal advice if your wages are garnished or funds are frozen or removed from your bank account," says John McNamara, debt collection program manager at the Consumer Financial Protection Bureau.
Be aware that you have only a short window during which you can object. Depending on your state and the type of debt, it could be as little as five business days.
Legal advice can help you decide whether objecting to the garnishment is the right route for you, but if you can't get help quickly you can head to the self-help desk at the courthouse that ordered the garnishment and handle the matter yourself.
Objecting to the garnishment is about proving your legal eligibility for a change to or reversal of the judgment.
If you believe you have grounds to challenge the garnishment, the paperwork you received notifying you of the judgment will have information about how to proceed.
Note how long you have before the garnishment begins. This is your time limit for challenging the judgment before you'll lose income or your bank account is tapped. It may be as few as five business days or as long as a month. For a bank levy, or nonwage garnishment, it's usually about 10 days. You can object to the garnishment after this window closes, but you'll lose any diverted income or amount in your bank account in the meantime.
Your paperwork should also include details about where to submit your objection. If you don't receive this document or it doesn't have this information, contact the clerk of the court that issued the garnishment to request it.
Detailing the grounds for your objection is the most crucial part of your case. If some or all of your income — such as Social Security — is exempt from garnishment, if you already paid the debt or if it was discharged in a bankruptcy, you'll have to back up your claim with paperwork proving it.
You must then get your written objection to the proper court as soon as possible. Waiting too long or including inaccurate information could result in the garnishment proceeding as ordered.
Objecting because of financial hardship
There's a fairly simple process to object to a garnishment if it would prevent you from affording basic necessities, but how you do it depends on which type of debt led to the garnishment.
If consumer debt such as credit card or medical bills led to the garnishment or bank levy, challenging the judgment will involve filling out paperwork, and you may also have to attend a hearing.
You'll need just a couple of forms, which will likely be called something like the "claim of exemption" and the "financial statement." Together, they outline the details of your case along with information on your monthly household income and expenses.
"It's really simple," says Cara O'Neill, editor at the legal aid website Nolo. "The most important thing is go to the court and get it filled out as soon as you can. If you don't get it filled out in the few days that you have, the garnishment will proceed as ordered."
You can generally get these forms at the courthouse that issued the judgment against you. Depending on your state, you may need to file this with the court that issued the judgment or with your county sheriff. If you're objecting to a bank levy rather than a garnishment, the forms are slightly different but serve the same purpose of showing your inability to pay the debt.
You also might need to attend a court hearing if your state requires it or your creditor disputes the order. Bring documents outlining your income and expenses to support your case. From there, the judge will either accept your objection and modify or dismiss your garnishment, or your objection will be overruled and the garnishment will remain.
You should be given a 30-day written notice of the garnishment if you default on your student loans. You have this window to request hardship assistance, modify your student loan payment plan, or make a written objection and request a hearing as you would with a consumer debt.
Or, you can try to set up an alternative payment plan with your lender in lieu of the garnishment.
You should receive notice from the IRS if it intends to garnish your wages or bank account because of a tax levy. The IRS documents will allow you to claim exemptions, based on your household size and income, which are slightly different from the state and federal tax exemption laws.
If you're being pursued for state taxes, you can contact your state's franchise tax board and try to arrange an alternative payment plan if the garnishment would be a financial hardship.
For child support or alimony
Though child support and alimony are the most common reasons for wage garnishments or bank levies, they are generally handled by a different court process. Talk with your attorney or seek help from the family court for alternative means to distribute these payments.
Objecting to incorrect judgments
It can be more complicated to challenge a garnishment that you believe was made in error. Get legal help for the best way to proceed if you've already paid the debt, if it was discharged in a bankruptcy or if it was never yours at all.
You can likely file a claim of exemption to prevent the funds from being garnished, but you'll still have to address the underlying problem of the mistaken judgment.
"If it's mistaken identity and it wasn't their debt, or identity theft, there's a limited time period to challenge it once you've been put on notice about the judgment," says Sharon Djemal of the East Bay Community Law Center in Oakland, California. "In the end, it's important to act quickly. Even if you get the claim of exemption granted, you don't want to ignore the underlying judgment."
Start by writing a letter to the creditor stating that you're not responsible for the debt. List the evidence you have and request that it stop the garnishment proceedings.
Again, the time you have to dispute a garnishment or bank levy judgment is limited, so seek out legal help as soon as you receive the judgment notice.
Objecting to or altering the terms of your garnishment can put you in a better position to reclaim your financial future. Throughout the garnishment and objection process, however, you can begin to build good financial habits, such as creating and sticking to a budget.
If you aren't eligible for a claim of exemption but still find the garnishment unmanageable, you may want to talk with a bankruptcy attorney about filing for Chapter 7 bankruptcy for a fresh start.