How Trans and Nonbinary People Can Change Names on Credit Reports
The bureaus have added instructions for how to get a legally changed first or middle name to appear on a credit report.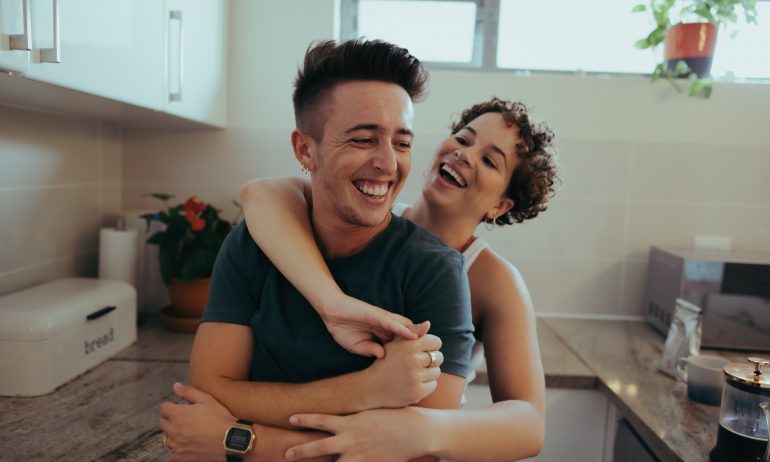 Many or all of the products featured here are from our partners who compensate us. This influences which products we write about and where and how the product appears on a page. However, this does not influence our evaluations. Our opinions are our own. Here is a list of our partners and here's how we make money.
Credit reports are beginning to catch up with transgender or nonbinary consumers who legally change their first or middle name. All three major credit bureaus have recently added webpages to their sites explaining how consumers can make sure that their credit reports accurately reflect their names.
Suppressing a previous name can ensure the credit file doesn't contain the original name. Retaining a so-called deadname could disclose information the consumer prefers not to.
"A transgender name change is a cause for celebration, and we want to be part of that celebration," says Eric Ellman, senior vice president for public policy and legal affairs at the Consumer Data Industry Association. The CDIA is an industry group for data collection companies that include credit bureaus Equifax, Experian and TransUnion. "[That] is why we're telling consumers to take this one additional step to notify the credit bureaus so we can get a name change on a credit report as quickly as possible," he says.
Get score change notifications
See your free score anytime, get notified when it changes, and build it with personalized insights.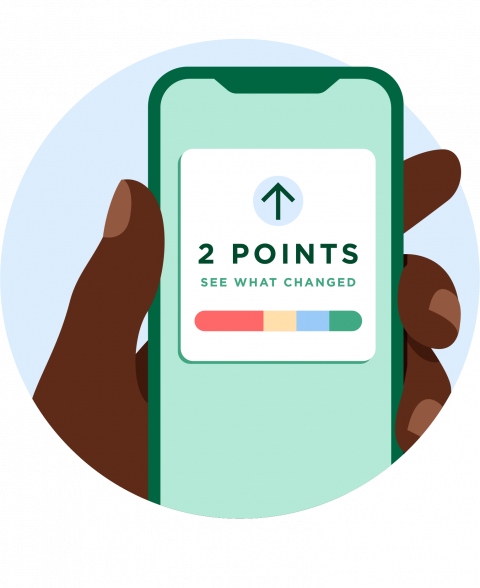 Why is notifying bureaus important, and does it affect credit?
It's important to follow the first or middle name change procedure because having a complete, correct credit report can matter when seeking credit, a job, housing and more. In the past, a changed first or middle name has sometimes resulted in credit history under the birth name not being reported in the new name.
Credit bureaus have years of experience with changes in last name after marriage or divorce and typically learn of a last name change through creditors and automatically update the file. That's not the case with first and middle name changes.
Recently issued CDIA guidelines are designed to make sure everyone can get their credit records in their legal names. The CDIA suggests contacting all three major credit reporting bureaus if your first and/or middle name is legally changed.
Credit reports don't show gender, and a name change shouldn't affect your credit score.
3 name-change procedures, 1 purpose
"Each of the three bureaus are going to be a little bit different, and in all cases, they're going to be guided by both serving consumers and following the legal requirements of accuracy," Ellman says.
The credit bureaus don't share information with one another about name changes, nor do they have the same procedures. But one thing every credit bureau requires is documentation of a name change — typically a copy of a court order.
With that, you can begin to change other documents. The National Center for Transgender Equality has a state-by-state guide on how to change identity documents.
Besides the court-order proof of name change, the documents required to change the name on a credit file vary by credit bureau. Experian will accept a bank, insurance or utility statement mailed to the address on your credit report, and it can have either the birth name or new legal name. Equifax will accept only the new name on supporting documents. TransUnion defers to the court order's description of what are acceptable supporting documents.
The simplest approach is to contact the Social Security Administration to get a new card issued, then get a government-issued ID, typically a driver's license, under the new name. After that, changing the information with creditors, financial institutions and utility companies ensures that you have authenticating documents that should be acceptable to all three bureaus.
Here's how the bureaus recommend getting a changed identity into their records.
For consumers who don't already have an account, Equifax recommends setting up a "myEquifax" account under the deadname, then going to the dispute center and disputing the name. A consumer would then need to upload documents that verify the name change, Social Security number, address and birthdate. No matter how the name is changed, supporting documents may be uploaded or mailed.
By mail: Equifax Information Services
Experian flags credit files with a new name so that old data, such as a deadname, isn't merged with the new file.
Online: Experian has a portal where documents can be uploaded. To go through the process online, you'll need the documents, and you'll provide the identifying information currently on file. You'll need your Social Security number, all the addresses you've lived at in the past two years, and birthdate. Unlike Equifax, Experian asks that you not dispute the name appearing on your credit report but instead indicate that you're requesting a legal name change, suggesting this language: "My legal name is now _____; please see attached documents." If all the necessary documents are attached, your file should be updated within 10 business days.
Print out this form and fill it out. Then mail the form plus copies of the supporting documents to:
To change a name at TransUnion, consumers write a letter requesting the name change. The letter should include address, birthdate and Social Security number. TransUnion doesn't specify the documentation needed but says it will likely be determined by the court order confirming the name change. The letter and documents go to:
TransUnion Consumer Solutions
As with any requested change on a credit report, it's smart to check that the change has been made and the report is now correct. Consumers can check their credit reports for free by using AnnualCreditReport.com. Reports, which had been available once a year, are now accessible weekly.