How Low-Income Households Can Prepare for a Stumbling Economy
Take proactive steps to secure your job, transportation and emergency credit; next, turn to agencies for resources.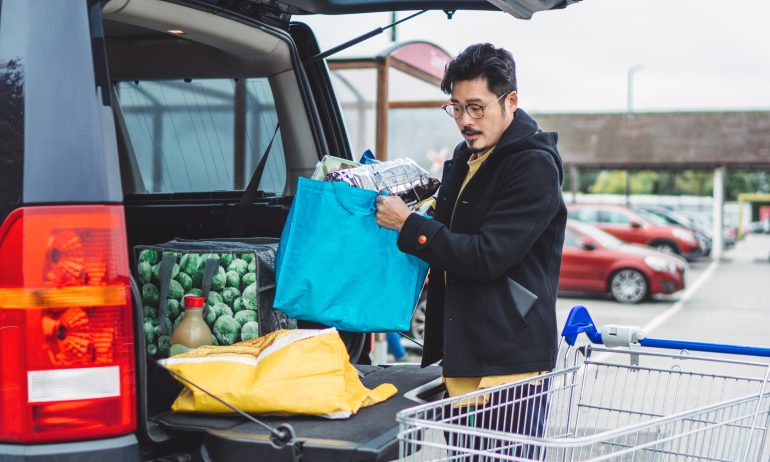 Many or all of the products featured here are from our partners who compensate us. This influences which products we write about and where and how the product appears on a page. However, this does not influence our evaluations. Our opinions are our own. Here is a list of our partners and here's how we make money.
First came the shock of higher prices at the gas pump. Then groceries and the cost of just about everything else followed. If you're living paycheck to paycheck, you may wonder, "What's next?"
The possibility of an economic downturn.
Transportation and job security concerns
Michael Sullivan, a financial educator with Take Charge America, a nonprofit credit counseling agency, says he is seeing people struggling with inflation, not just in higher prices for groceries and housing but also with expenses related to transportation.
"I find more people concerned about vehicle issues," he says. "Their very livelihood depends on keeping an automobile running so that they can get to work and to wherever they have to be. It's so expensive to maintain one, and — if it happens to die — buying a new one."
Sullivan urges people to avoid "buy here, pay here" car lots. Such "bad credit dealers" tend to offer loans at very high interest rates and don't usually provide prompt payment reports to credit rating agencies, which doesn't help your credit score. He also suggests searching for an affordable older used vehicle. That may require knowing a reliable mechanic for when fixes are needed.
"Being resourceful, learning how to repair things yourself or finding someplace that can keep your vehicle running: Those things have become, frankly, critical skill areas," he says.
Job security is also on the minds of those living without a financial cushion. Layoffs are increasing, and employment is expected to tighten in the coming months. Workers might consider being proactive in adding value at their current jobs by honing existing skills or developing new ones and taking on additional responsibilities. Networking for future opportunities could also pay off down the road.
"This is probably not a good time to chase an extra 50 cents an hour, even though I understand inflation demands more money," Sullivan says. With the economy becoming a bit shaky, he believes it's a good time to look for stability.
"Changing jobs puts the employee at the bottom of the seniority scale. Certainly, it is good to get a raise, but it is better to have a steady paycheck," he adds.
Nerd out on investing news
A NerdWallet account is the smartest way to see the latest financial news and what it means for your wallet.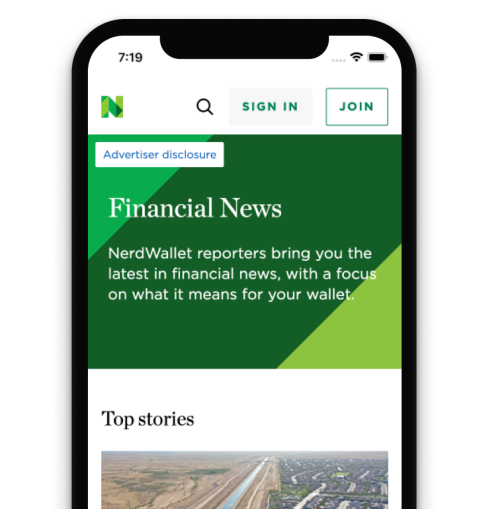 A backup plan for those without emergency savings
Acknowledging that building an emergency savings account is out of reach for many households, Sullivan offers a backup plan.
He says having available spending power on a credit card may be the best option for a situation requiring an immediate financial solution.
"Have one card, don't use it; keep it for emergencies," Sullivan said. The credit card needs to be available only if and when you really need it.
Consider a 'what-if' scenario
He also urges low-income families to consider "what-if scenarios."
What will you do if you lose your job, if your rent goes up or if your car dies?
"Instead of just laying awake at night and being anxious about it, which is what people say they're doing, think about it," he says. "Is there a Community Action Program in your community that, if you lose your job, can help with rent or utilities? Are there state programs that can help you with rent assistance or other kinds of assistance? Are there charities that can provide some of these things?"
There are many resources offering a financial bridge for low-income households. Let's get to that.
Resources for low-income households
The Administration for Children and Families, a division of the U.S. Department of Health & Human Services, says households looking for assistance should contact the human service agencies in their state.
For example, utility costs are rising, and there is help dedicated to low-income households.
"Families need help with their utility bills now more than ever. That's where ACF's Office of Community Services' programs come in," Lanikque Howard, director of the Office of Community Services, said in an email.
"OCS administers seven programs to help low-income households with basic needs. Two of these programs help with utility bills," Howard added.
The Low Income Home Energy Assistance Program can help families with their heating and cooling bills, and the Low Income Household Water Assistance Program can assist with water and wastewater bills.
"Both programs can lower utility bills, prevent service disconnections, and even pay past-due balances to help people get reconnected to energy and water service," Howard said.
To find help with your heating or cooling bills, visit energyhelp.us or call the National Energy Assistance Hotline at 866-674-6327 to locate a LIHEAP provider near you. To get help with water and wastewater bills, visit waterhelp.info to find a LIHWAP provider in your area.
Families under financial strain often pass that stress on to their children. Mental health resources are available at FindTreatment.gov.
Meanwhile, ChildCare.gov is a federally supported consumer education resource to help families find resources specific to their state in matters related to child care.
There is also information on how to connect directly to your state or territory's financial assistance programs (for example, help with food and health insurance), and health and social services, such as child support enforcement, home visiting, special education and early intervention services.