How to Tell a Real Financial Risk From a 'Manufactured Crisis'
Money News & Moves: Seek a little perspective before making a decision to gain clarity and avoid financial mistakes.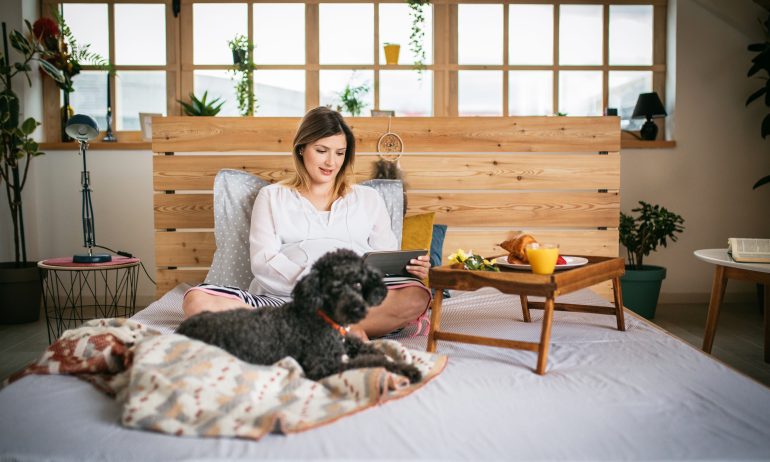 Many or all of the products featured here are from our partners who compensate us. This influences which products we write about and where and how the product appears on a page. However, this does not influence our evaluations. Our opinions are our own. Here is a list of our partners and here's how we make money.
The debt ceiling standoff kept the nation on edge as politicians negotiated the terms to raise the government's borrowing limit. Some observers said the situation was a "manufactured crisis." The money was already spent, the bills were coming due, and the U.S. risked defaulting on its debt unless an agreement was reached to arbitrarily increase the country's credit limit.
Whether real or manufactured, the situation drummed up real worry.
Social Security recipients wondered if payments would be delayed. Federal employees were anxious about receiving paychecks. The stock market wrestled with the threat of a downgrade to the country's credit rating.
We can face similar financial issues that loom large in our personal lives. Are they a valid risk — or a fake narrative that can cost you money and cause needless anxiety?
A false deadline is one of the most common ploys that can create money anxiety. "Buy today for the biggest discount!" Think car dealer ads. Or Black Friday. Or, for that matter, just about any holiday sale.
Interest rates are rising. Or falling. "You must act now."
Best defense: Take time to comparison shop and consider whether a purchase qualifies as a want or a need.
Fraudulent actors often use artificial deadlines to steal your money, too. One example: home foreclosure scams. Very few things can muster up as much instant fear as the risk of losing your home. And government imposters use the "pay now or else" ploy when threatening fake IRS tax collections or loss of Social Security or Medicare benefits.
Phony arrest warrant collections from crooks claiming to be law enforcement officers repeatedly plague some communities. These con artists are even known to use spoofed phone numbers that seem to originate from a sheriff's office or other local authority. "You must pay today or go to jail," they say, often demanding payment with a prepaid cash card. Same thing for scams involving "taxes owed" on lottery winnings or to settle "impending lawsuits."
Best defense: Resist the rush; don't take action or pay anyone immediately. Contact the real authority directly to verify any outstanding issues.
Jargon-free — and just plain free — money insights from a certified financial planner.
'Don't miss this opportunity'
Other urgency-building financial schemes involve investments of one kind or another. Particularly in times of stock market volatility, scammers will offer to "protect your principal," guarantee high-interest returns or provide "income for life." These ploys play to our fear of investment loss or of missing a quick-riches opportunity. Cryptocurrency has lured many unsuspecting investors to part with their money, with losses due to fraud amounting to over $2.5 billion in 2022, according to the FBI.
There are also romance scams targeting the lonely, charity scams aimed at the generous and grandparent scams ensnaring the lovingly gullible. A new wrinkle in misdirected money fraud employs cash transfer apps. Venmo, Cash App and other payment applications are easy to use — and abuse. They're the same old scams but with a tech twist: demanding payment for merchandise you never ordered, a fake friend or relative in dire need of quick cash or someone trying to trick you into revealing your login info.
Best defense: Be aware of common scams and skeptical of outsized promises. Know who you're really talking to, and verify their identity and reputation.
Nerd out on investing news
A NerdWallet account is the smartest way to see the latest financial news and what it means for your wallet.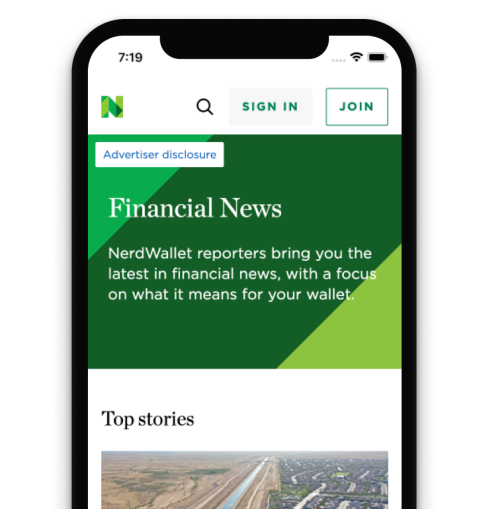 The world is awash in misinformation these days. Financial falsehoods are soaked into our social networks. That can lead to a manufactured crisis for sure.
Mortgage fees are a case in point. Recently, word spread that home buyers with good credit scores were paying higher home loan fees than buyers with bad credit. A change in mortgage-regulator fees sparked the fake news. It's simply not the case. Potential home buyers may have been put off by what they heard and changed their purchase plans.
Best defense: Confirm information from a legitimate source. I know, that's hard to do these days, but government consumer agencies can be a good first step. The Federal Housing Finance Agency clarified its position on mortgage fees after there was so much confusion about its revised fee policy.
Beware of real financial risk
Let's say you wisely avoid the many trapdoors leading to one manufactured crisis or another. There are still plenty of valid financial risks worth watching out for as you manage your personal finances:
Making late payments a habit. 

Spending more than you earn. 

Taking too much risk with your investments — or not enough. 

Overreacting to stock market changes. 

Having a persistent shortage of cash available for unexpected needs.

Being unprepared for a loss of income. 
When I was a financial advisor, I often leaned on this advice: "A good decision today will be a good decision tomorrow." Sure, there is a shelf-life for making a wise choice, but it's often longer than we might think.
Seeking a little perspective before making a decision — whether it's a good night's sleep or taking time to confer with a trusted, objective advisor — helps you gain clarity.
As mentioned above, government resources such as the Consumer Financial Protection Bureau and the Federal Trade Commission can help sort out fact from fiction.
And possibly avoid a manufactured crisis.
Get started with budget planning
Check your current spending across categories to see where you can save