The Cure's Ticket Prices Spike With Ticketmaster Fees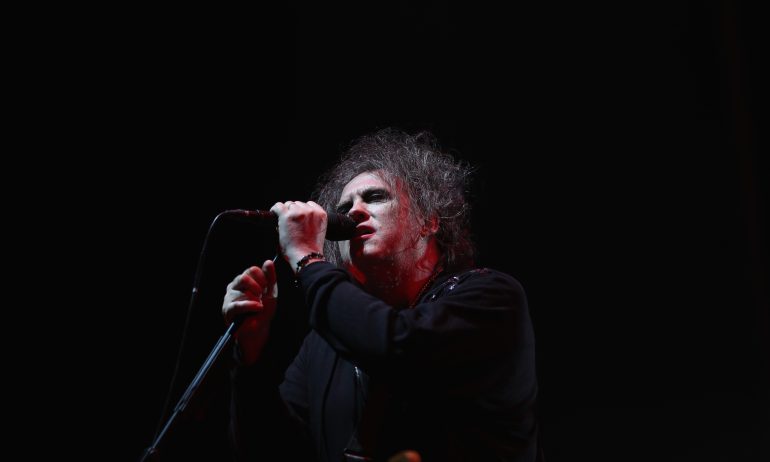 Many or all of the products featured here are from our partners who compensate us. This influences which products we write about and where and how the product appears on a page. However, this does not influence our evaluations. Our opinions are our own. Here is a list of our partners and here's how we make money.
Updated on March 17 with the latest information on ticket fees for The Cure's 2023 tour.
First Ticketmaster provoked the ire of Swifties — fans of pop star Taylor Swift — and now it's coming for another group of devotees in decidedly darker clothing: fans of The Cure. 
Anyone who attempted to purchase Verified Fan presale tickets on Wednesday was met with an array of added fees that, in some cases, more than doubled the total cost of a ticket to see the legendary English new wave band.
One Twitter user buying tickets to a show in Detroit shared a screenshot of a checkout page showing that for each $20 face-value ticket purchased, she was charged a service fee of $11.65 and a facility charge of $10, topped off with a processing fee of $5.50 for the full order. That's $27.15 in fees on a $20 ticket.
The Cure frontman Robert Smith took to Twitter later that day to express his dismay with the fees writing, "To be very clear: The artist has no way to limit them. I have been asking how they are justified."
By late Thursday evening, Smith tweeted that the band had worked with Ticketmaster on a compromise regarding fees. "After further conversation, Ticketmaster have agreed with us that many of the fees being charged are unduly high," Smith wrote, adding that Ticketmaster would be automatically refunding $10 per ticket to all Verified Fan accounts for all "lowest ticket price" transactions and $5 per ticket refunds to all other price transactions. He also said all tickets on sale for the public sale Friday would be priced with lower fees.
Nerd out on financial news
A NerdWallet account is the smartest way to see the latest financial news and what it means for your wallet.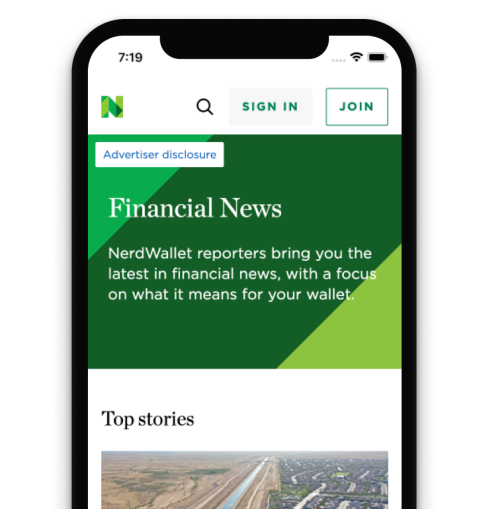 Range of tickets prices offered
On March 10, The Cure announced via social media it would be offering affordable tickets for its North American tour, writing, "We have a very wide (and we think very fair) range of pricing at every show." The band said it had come up with an agreement with Ticketmaster to help stop ticket scalping and minimize resale price gouging by not allowing for transferable tickets. Fans would instead be able to resell them on a face-value ticket exchange.  
The Cure also announced there would be no "platinum" or "dynamically priced" tickets for the 30-date tour, which kicks off on May 10 in New Orleans. On Twitter, Smith referred to these higher price ticket levels as "a greedy scam."  
For comparison, face-value ticket prices for Bad Bunny, 2022's top touring act (according to Billboard), averaged more than $200, with the lowest tier coming in at about $150.  
The upset among Cure fans comes four months after Ticketmaster abruptly canceled its public sale of tickets for Swift's long-awaited Eras tour after technical difficulties, long wait times, and, ultimately, prematurely outselling its inventory of tickets through a multitiered presale for Verified Fans. All the while, resellers posted tickets for tens of thousands of dollars. The move prompted disappointed Swifties to file a class-action lawsuit accusing Ticketmaster of fraud, misrepresentation and antitrust violations.
Biden and Congress eye junk fees
In November, President Joe Biden announced that he planned to take action against hidden junk fees, specifically referencing processing fees on concert tickets, tweeting "they're unfair, deceptive, and add up." Then, in February, Biden introduced the Junk Fee Prevention Act, which would crack down on excessive entertainment ticketing fees.
In a White House press release, Biden called on Congress to take action by prohibiting excess fees, requiring fees to be disclosed in the face value of the ticket, and mandating disclosure of any ticket holdbacks that would lower available supply for consumers. 
Congress is taking notice. On Feb. 23, members of a Senate Judiciary subcommittee overseeing competition policy urged the Department of Justice's Antitrust Division to investigate Live Nation and Ticketmaster over concerns they hold monopoly power. In a letter to the DOJ, the group of bipartisan senators wrote, "​​For too long, Live Nation and Ticketmaster have wielded monopoly power anticompetitively, harming fans and artists alike." The letter followed a January hearing by the Senate Judiciary Committee that delved into the Taylor Swift ticketing debacle.
Live Nation Entertainment — formed by the 2010 merger of Live Nation and Ticketmaster — reportedly owns an estimated 70% of the live event ticket brokering market, according to consumer advocates.