Why Is My Credit Score Low, Even Though I Pay My Bills on Time?
High credit card balances and late payments are common culprits, but there are other factors worth checking.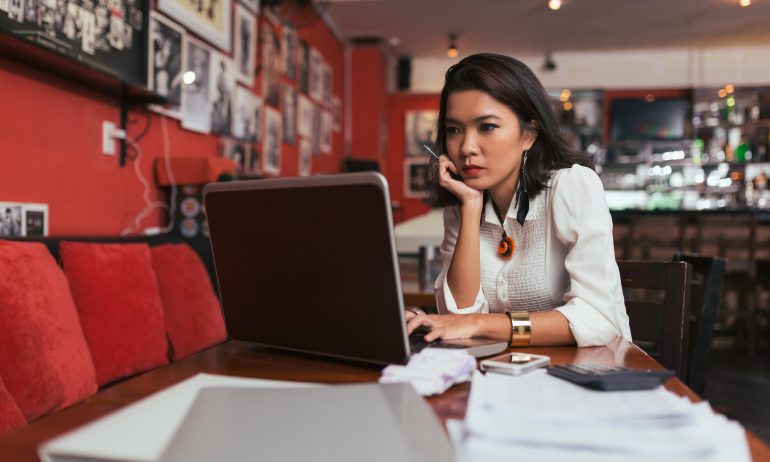 Many or all of the products featured here are from our partners who compensate us. This may influence which products we write about and where and how the product appears on a page. However, this does not influence our evaluations. Our opinions are our own. Here is a list of our partners and here's how we make money.
If your credit score is lower than you thought it would be, you probably want to know why — and what it will take to fix it.
It can be especially perplexing if you thought you always paid on time and expected to have a good credit score. Here are five reasons you may be in a lower credit score range than expected.
1. You have a high balance on one or more credit cards
It's not enough to pay on time. You also need to think about the balance you carry on each card.
Your credit utilization ratio — the portion of your credit limit you actually use — influences your credit score more than any other factor except paying on time. It's figured on both an overall and per-card basis. Aim to use no more than 30% of your credit limit on any card; the best scores go to those who use less than that.
Say you have a relatively low limit on a card and you use it to buy a new refrigerator. If you don't pay it down enough before the next month, your score can suffer.
However, credit card issuers typically report to the credit bureaus every month. As soon as a lower balance is reported to the credit bureaus, that past high balance will cease to hurt your credit.
Know how your credit is scored
See your free score and the factors that influence it, plus insights into ways to keep building.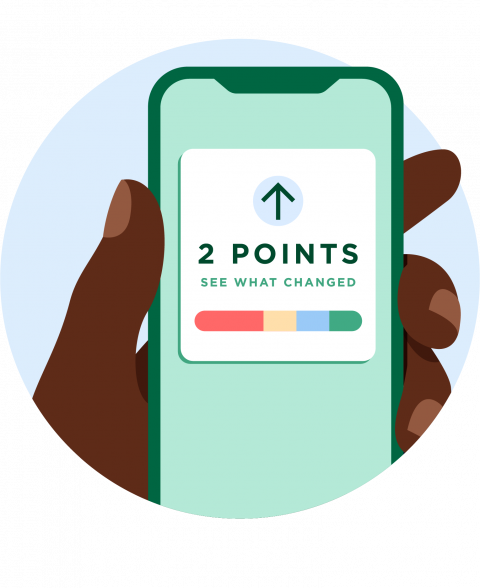 2. There's a missed payment lurking on your report
A single payment that is 30 days late or more can send your score plummeting because on-time payments are the biggest factor in your credit score. Worse, late payments stay on your credit report for up to seven years.
The impact of a payment mishap fades with time, though. Continuing to pile up a streak of on-time payments will help offset the damage, but recovery will take longer than with high credit utilization.
3. Identity theft or a mixed credit file is dragging you down
A much lower score than you expected might mean that someone else's credit activity is being reported as yours. This could be because a criminal is using your credit card number or opening new accounts in your name. (If this is the case, notify your credit card company immediately.)
It could also happen if you have the same name as someone else and your credit files have become mixed with theirs. Both should be disputed with the credit bureaus.
4. You applied for new credit recently
Every time you apply for a new credit card or loan, you could lose a few points on your score. That's true whether you're offered and accept the credit product or not. The reason? Multiple credit applications are associated with a higher risk that you won't pay as agreed, and higher risk equals lower score.
If your score suffered from too many credit applications, the solution is to stop applying. The "hard inquiries" — when someone checks your credit because you have applied for credit — disappear from your credit report after two years. Even better, the effect on your credit fades much sooner than that.
When you do decide that it's time to apply for a new credit card, make sure to research which ones best fit your financial needs, and which you're eligible for based on your current credit score.
5. There's a default judgment and you don't know it
It's possible there's a default judgment against you that you don't even know about. It could happen if a letter was misdelivered or not forwarded, so you knew nothing about the lawsuit.
Or, it could be "sewer service," in which the person suing intentionally fails to notify you of the lawsuit and your right to be in court. It's called that because it's basically the same as throwing paperwork down the sewer.
Your credit report contains information from public records, and that might be how you find out there's a default judgment and you are in collections. In that case, you can decide whether you want to accept the judgment, settle it or challenge it.