Cómo elegir el carro perfecto para usted
Con tantas opciones, mejoras de seguridad y personalizaciones, usted no es el único que se siente un poco abrumado.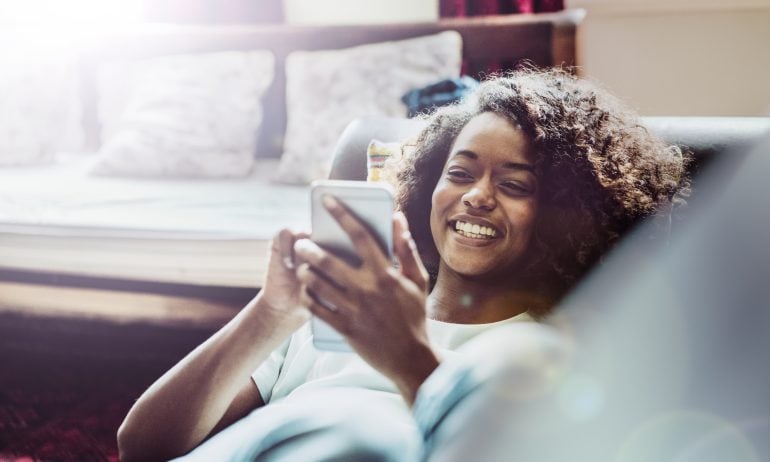 Many or all of the products featured here are from our partners who compensate us. This influences which products we write about and where and how the product appears on a page. However, this does not influence our evaluations. Our opinions are our own. Here is a list of our partners and here's how we make money.
Puede ser difícil saber por dónde empezar a la hora de elegir un vehículo, sobre todo porque hay muchos modelos y nuevos diseños que salen al mercado durante todo el año. Por eso, muchas personas deciden volver a comprar el mismo tipo (si les gustó el último que compraron) sin pensar en otras opciones comparables y mejores.
Otras personas aceptan recomendaciones de amigos para comprar algo que les llame la atención por su diseño elegante o su atractiva publicidad.
Hay una forma mejor de elegir el mejor carro: Se trata de un enfoque práctico que también le permite encontrar el vehículo adecuado para su estilo de vida y sus necesidades.
Decida qué es lo que necesita.

Utilice un buscador de vehículos en línea para encontrar uno que se acomode a sus necesidades y presupuesto.

Pida hacer la prueba de manejo con al menos tres carros.

Haga un repaso de toda la información que haya recopilado y tome una decisión.
Los carros son caros: el vehículo nuevo promedio se vendió por $48,275, mientras que el usado promedio se vendió por $26,799 en abril de 2023, según la guía de precios de automóviles Kelley Blue Book. A menos que usted tenga mucho dinero ahorrado, probablemente tendrá que pedir un préstamo para comprar un carro. Los préstamos para automóviles son un tipo de crédito a plazos, lo que significa que usted tendrá que realizar pagos todos los meses hasta liquidar el crédito. A la hora de determinar cuánto dinero debe pedir de préstamo, piense en el costo total que significa ser propietario de un vehículo y no solo en el precio de compra.
Lo aconsejable es que el total de los gastos mensuales del vehículo (cuota del préstamo, seguro, gasolina, mantenimiento, reparaciones, registro) no supere el 20% de sus ingresos mensuales. Utilice una calculadora de préstamos para saber qué precio total le ofrece una cuota mensual que se ajuste cómodamente a su presupuesto. Evite la tentación de extender el préstamo más de 60 meses (cinco años) para comprar un carro más caro. Cada año que pasa, el valor del vehículo disminuye y usted corre el riesgo de que, al cabo de cinco años, el monto pendiente del préstamo sea superior a lo que realmente vale el carro.
Decida qué es lo que necesita
Antes de empezar a buscar un vehículo, evalúe lo que ya tiene y lo que necesita. Si compra un carro antes de completar este paso, es probable que acabe por pagar más por todos los extras que quizá no necesite. Si ya tiene un vehículo, pregúntese si es lo bastante fiable como para conservarlo otros tres o cinco años. Si no cree que vaya a durar tanto o usted está listo para un cambio, aquí tiene algunas cosas que debe tener en cuenta:
¿Qué tamaño de vehículo necesita? ¿Tiene una familia numerosa y necesita espacio para seis pasajeros? Si es así, una camioneta, van o un todoterreno grande podrían ser lo que necesita. 

¿Busca un carro para ir al trabajo? Un carro sedán para 4 pasajeros o un carro compacto probablemente le sirvan. 

¿Va de campamento o le gusta hacer todoterreno? Un vehículo robusto con tracción a las cuatro ruedas probablemente sea lo mejor para usted.

¿Va a llevar remolques con frecuencia? Un camión o camioneta es probablemente su mejor opción.
Al hacerse preguntas de este tipo, usted podrá reducir el número de vehículos y separar sus "necesidades" (las cosas que debe tener tu carro) de sus "deseos" (las cosas que quisiera tener, pero que no son indispensables). Una vez que tenga esa lista, puede empezar a hacer su búsqueda.
Utilice un buscador de vehículos en línea
Muchos portales de vehículos en Internet, como Autotrader o Kelley Blue Book, ofrecen herramientas que le permiten acotar su búsqueda por precio, categoría de vehículo e incluso por la variedad de opciones que se pueden añadir al carro. Procure investigar al menos cinco vehículos, leyendo las opiniones de expertos y propietarios. Estos portales en línea son cada vez más populares, ya que el 80% de los consumidores piensa que es o buena o gran idea comprar totalmente en línea, según una encuesta de Cox Automotive Car Buyer Journey de 2022.
Incluso si usted ya está totalmente convencido de que sabe qué carro desea, de todos modos es importante echar un vistazo a los modelos de la competencia. El mercado está tan saturado hoy en día que es fácil pasar por alto un modelo que se adapte mejor a sus necesidades que el que eligió desde un principio. No se precipite en esta parte del proceso, porque una vez que compre el vehículo, lo conservará durante años. A partir de su investigación, reduzca su búsqueda a tres vehículos.
Si desea entregar su vehículo en canje, es decir, venderlo al concesionario y utilizar el valor de intercambio para rebajar el precio del vehículo que compre, tendrá que dar algunos pasos más. Utilice portales de carros, como Kelley Blue Book o CarMax, para saber el valor de su vehículo actual. Si investiga con anticipación, se asegurará de obtener un valor de canje justo.
Hacer la prueba de manejo de un vehículo forma parte del placer de comprarlo. También es un asunto serio, ya que es fundamental antes de tomar la decisión de comprar o no el automóvil que le interesa. A veces puede ser un fastidio ir a un concesionario lleno de vehículos y tratar con vendedores que por lo general presionan a los clientes para que hagan la compra lo antes posible.
Aquí le mostramos una forma fácil de hacerlo: Elija un día por la mañana, preferiblemente entre semana, cuando los aparcamientos estén vacíos, y llame por teléfono al departamento de ventas de un concesionario. Dígale al jefe que usted desea concertar una cita para probar un vehículo, pero que no lo comprará de inmediato porque aún está comparando distintos modelos. El vendedor le pedirá algunos datos, que pueden incluir su licencia de conducir y un documento del seguro (según el estado). Haga la prueba con los tres vehículos preferidos de su lista, uno tras otro, para que la impresión de cada vehículo permanezca fresca en su mente.
Haga un repaso de toda la información que haya recopilado y tome una decisión
Después de hacer la prueba de los vehículos, salga del concesionario y concierte una cita para volver: de esta forma demostrará al vendedor que usted es un comprador serio. Si aún se siente indeciso, vuelva al buscador de vehículos y seleccione otro automóvil que le interese. Pero si su decisión es obvia, pase a la fase de cerrar el trato. Si tiene pensado cambiar su vehículo actual, asegúrese de que el valor de canje forme parte del trato.
Aunque usted no se dé cuenta, sus impresiones e intuición también forman parte de su decisión. No hay nada malo en ello, pero trate de que la apariencia o las funciones innecesarias del vehículo no influyan en su decisión. Considere primero las posibilidades prácticas y, después, piense en que también debe disfrutar del vehículo que compra. De este modo, usted conseguirá no solo el vehículo que desea sino que también el que se adapte a sus necesidades.
Este artículo fue publicado originalmente en NerdWallet en inglés.