Cómo establecer crédito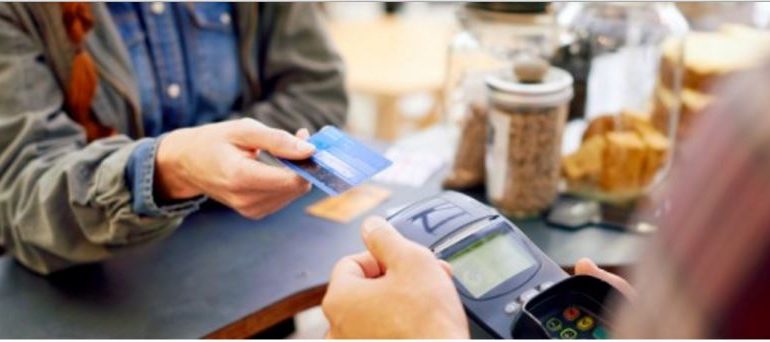 Many or all of the products featured here are from our partners who compensate us. This may influence which products we write about and where and how the product appears on a page. However, this does not influence our evaluations. Our opinions are our own. Here is a list of our partners and here's how we make money.
Puede ser difícil establecer crédito. Y si usted no tiene un historial de crédito, es difícil obtener un préstamo, una tarjeta de crédito o hasta un apartamento.
Pero, ¿cómo puede establecer un historial crediticio que muestre que usted paga fielmente lo que pide prestado, si para comenzar, nadie le da crédito?
Por ejemplo, para tener un puntaje FICO, necesita tener por lo menos una cuenta bancaria que haya estado abierta por seis meses o más, como también un acreedor que haya reportado esta actividad a una agencia de crédito.
Algunas medidas que pueden ayudarlo a establecer un historial de crédito: tarjetas de crédito aseguradas, un préstamo asegurado tipo "credit builder" o un préstamo con un cofirmante, y una tarjeta de crédito o uso autorizado en la tarjeta de crédito de otra persona.
Cualquiera que escoja, asegúrese de que lo use de manera que eventualmente le consiga un buen puntaje de crédito.
Cuatro maneras de establecer crédito
1. SOLICITAR UNA TARJETA DE CRÉDITO ASEGURADA
Si está estableciendo su puntaje de crédito desde el principio, seguramente necesitará empezar con una tarjeta de crédito asegurada. Una tarjeta asegurada está respaldada por dinero que se deposita al empezar; la cantidad del depósito es usualmente la misma del límite de su crédito.
Esta tarjeta funciona como cualquier otra tarjeta: se pueden hacer compras, hacer pagos en la fecha de vencimiento o antes y además, se incurren intereses si no se paga el saldo completo. El depósito de efectivo es usado como colateral si no se cumple con los pagos.
Cuando cierre la cuenta de esta tarjeta su depósito le será devuelto.
El propósito de una tarjeta asegurada es establecer su crédito lo suficiente y calificar para una tarjeta no asegurada –una tarjeta sin un depósito y con mejores beneficios. Debe escoger una tarjeta asegurada con cargos anuales bajos. También, asegúrese que la compañía que la haya emitido envíe reportes a las tres agencias de crédito, Equifax, Experian y TransUnion.
Las tarjetas de crédito aseguradas no se usan indefinidamente. Después de usarla para establecer su crédito, entonces puede solicitar una tarjeta de crédito regular.
2. SOLICITE UN PRÉSTAMO ASEGURADO PARA ESTABLECER SU CRÉDITO
Este préstamo, que también se llama "credit builder" es exactamente como su nombre lo indica –su único propósito es ayudar a la gente a establecer su crédito.
Con un préstamo normal, usted puede ser aprobado para cierta cantidad, y entonces recibe el dinero por adelantado y comienza a pagarlo. Con un préstamo para establecer su crédito, la cantidad que pidió prestada la retiene el prestamista en una cuenta y usted no recibe el dinero del préstamo hasta después que haya hecho todos sus pagos. Esta es una especie de programa forzado de ahorros.
Si se paga el préstamo como estipulado, la institución financiera promete mandar un buen informe a las agencias de crédito. Un estudio del 2013 mostró una mejoría promedio de 35 puntos con seis meses de pagos puntuales para préstamos tan pequeños como de $100.
Estos préstamos son a menudo ofrecidos por las asociaciones de crédito o bancos comunitarios.
También es posible solicitar un préstamo o una tarjeta de crédito asegurada usando un cofirmante como fiador. Pero debe estar seguro de que usted y el cofirmante entiendan que el cofirmante es responsable de la cantidad total que debe, si usted no paga.
4. SEA UN USUARIO AUTORIZADO EN LA TARJETA DE CRÉDITO DE OTRA PERSONA
Un miembro de la familia o una pareja puede permitirle a usted agregarse como usuario autorizado en su tarjeta de crédito. Como usuario autorizado, usted podrá tener acceso a una tarjeta de crédito y así construirá un historial crediticio, pero al mismo tiempo usted no estará obligado a pagar por los cargos que haga con la misma.
Pídale al titular de la tarjeta que averigüe si el banco que ha emitido la tarjeta reporta la actividad de un usuario autorizado a las agencias de crédito. Esa actividad generalmente es reportada, pero usted debe estar seguro –de otra manera echará a perder sus esfuerzos para construir su crédito. Usted debe estar de acuerdo con la manera de usar la tarjeta antes de que sea agregado como usuario autorizado. Si el titular de la tarjeta espera que usted pague su parte, asegúrese de hacer esto aunque no esté legalmente obligado a hacerlo.
Establezca su crédito con buenos hábitos
Toma tiempo establecer un buen puntaje de crédito, probablemente por lo menos seis meses de pagos puntuales.
Practique estos hábitos de crédito buenos para establecer su puntaje y demostrar que usted es solvente.
1. Pague el 100% de sus pagos a tiempo, no solamente con cuentas de crédito pero también con otras cuentas, como pagos de servicios públicos. Las cuentas que no se pagan pueden ser vendidas a una agencia de cobros, y esto puede afectar seriamente su crédito.
2. Mantenga un balance bajo de la deuda de su tarjeta de crédito. Recomendamos pagar el balance completo cada mes, pero si pasa el saldo de un mes a otro, no deje que el balance de la deuda pase de un 30% del límite de crédito.
3. Evite abrir demasiadas cuentas nuevas al mismo tiempo. El tiempo de su historial crediticio es un factor usado para calcular su puntaje de crédito. Las cuentas nuevas disminuyen la edad promedio de su cuenta y esto puede bajar su puntaje.
4. Mantenga sus cuentas abiertas el mayor tiempo posible. A menos que una de sus tarjetas sin usar tenga una cuota anual, debe mantenerlas abiertas y activas por el bien de la duración de su historial de pagos y uso de su crédito.
5. Revise sus informes de crédito anualmente para verificar que no hay errores ni discrepancias.
Aprenda como revisar sus informes y puntajes de crédito
Usted tiene derecho a recibir un informe de crédito gratis cada 12 meses de cada una de las tres agencias de crédito. Un informe de crédito es una imagen instantánea de como usted usa su crédito. Sus puntajes de crédito se calculan en base a la información de su informe de crédito, así es que un error puede causarle un puntaje más bajo del que debe tener. Puede conseguir sus informes en AnnualCreditReport.com.
Sus informes de crédito no contienen puntajes de crédito, pero puede conseguirlos gratuitamente de varias maneras:
Varios emisores de tarjetas de crédito –incluyendo Discover, Citi, American Express y Bank of America– imprimen su puntaje de FICO en su estado de cuenta mensual y permiten acceso a estos en línea.

Algunos prestamistas –incluyendo a Hyundai, Kia, Pentagon Federal y Sallie Mae– también proporcionan a los prestatarios (o que tienen préstamos) acceso constante a sus puntajes.

También puede comprar sus puntajes de FICO en MyFICO.
Get more smart money moves – straight to your inbox
Sign up and we'll send you Nerdy articles about the money topics that matter most to you along with other ways to help you get more from your money.