Cheap Prescriptions: How to Save at the Pharmacy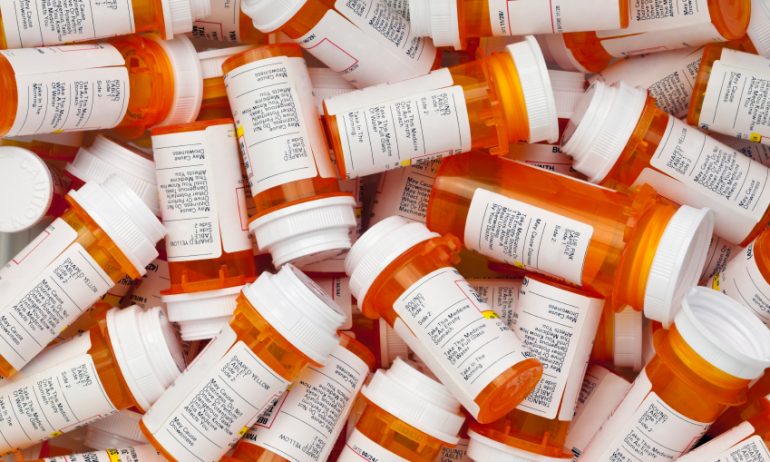 Many or all of the products featured here are from our partners who compensate us. This influences which products we write about and where and how the product appears on a page. However, this does not influence our evaluations. Our opinions are our own. Here is a list of our partners and here's how we make money.
» This page may be out of date.
Consumer spending on prescriptions is rising sharply. Americans spent $310 billion on drugs in 2015, up 8.5% from a year earlier, according to a recent report by IMS Health, a firm that studies health costs.
As prescription costs rise, more consumers feel the pinch. "Always talk to your doctor about drug costs, and, very importantly, your pharmacist," says Joseph Sanginiti, president and chief operating officer of FamilyWize, which offers a prescription assistance program through a free discount card and app. "Your pharmacist can be your best friend here — [pharmacists] know so much more about the prescription you've been given by the doctor." That includes any alternatives there may be to your prescription, some of which may be cheaper, as well as coupons and savings programs.
About 49% of Americans use a daily prescription medication, according to the Centers for Disease Control and Prevention. If you're one of them, read on to learn how you can save.
Generics, brand name drugs and your formulary
The drug you're taking may not be the only one that will work for you. If you have health insurance, you probably already know whether it covers your current medication. However, even if your drug is on your plan's formulary, a similar medication may work just as well as the one you use now. If you're willing to switch to a similar drug, your plan may cover a larger part of the cost and save you some money.
"Clinically equivalent" drugs are equally effective, based on clinical trials data. Often, a clinical equivalent is a generic version of a pricey brand name drug. Generics are usually less expensive than brand name drugs and therefore preferred by insurers, so you'll almost always save money by taking a generic prescription if you have health insurance.
Because they'll almost always be your cheapest option, generics are even more important if you're uninsured.
If you're uninsured or if you have insurance but your drug is still expensive, there are more options to save.
Prescription discount cards. Discount programs like FamilyWize and NeedyMeds partner with pharmacies to offer discounted rates on prescription drugs. Although many work with insurance, others are just for the uninsured. "In many cases, we can provide you with a lower rate than your insurance plan," Sanginiti of FamilyWize says. Not all drug discount cards are reliable; many are phishing scams looking to get your personal information.
Charity networks. Organizations like the Patient Access Network Foundation (PAN) provide charity assistance to insured people at certain income levels who cannot afford their medications. You can apply online for a PAN grant. Depending on your condition, the PAN Foundation will provide a monetary grant if your application is approved. Organizations such as the Elks or Lions clubs may offer charity assistance at the local level for people who need help with prescription costs.
Mail order pharmacies. Your insurer likely has partnered with a mail order pharmacy that can deliver 90 days' worth or more of your medication right to your door. These pharmacies save money by cutting out the middleman — the brick and mortar pharmacy. You may be able to save even more if you take multiple medications or order a six-month supply of your drug.
Comparison shopping. If mail order isn't an option for you or if you're uninsured, you could save money just by choosing a different pharmacy. Websites like GoodRx can help you find the lowest cost pharmacy for your drug and offer printable coupons for that drug and pharmacy.
Prescription coupons. Pharmaceutical companies also usually offer coupons for their brand name drugs; check your drugmaker's website.
It's not always easy to get the best price, but being diligent about how you buy your drugs might just be the best way to save money on them.