How to Find a Lost Life Insurance Policy
Beyond rifling through your loved one's paperwork, here's how to find out if someone had life insurance.
Many or all of the products featured here are from our partners who compensate us. This may influence which products we write about and where and how the product appears on a page. However, this does not influence our evaluations. Our opinions are our own. Here is a list of our partners and here's how we make money.
In an ideal world, people would tell their beneficiaries they have a life insurance policy and to expect some money when they die. They would also be upfront about the name of the life insurance company, and where to find the paperwork to file a claim when the time comes.
But that doesn't always happen. It can be uncomfortable talking about death, and policyholders often avoid the subject with the people who matter to them the most.
If you know — or suspect — you're a beneficiary, there are a few ways to track down a lost policy and get the information you need to file a life insurance claim.
Scenario 1: You know the name of the life insurance company
If you know which insurer issued the policy, you don't need to look for policy documents. The company will have the relevant information, including the policy number and names of beneficiaries.
You'll need to prove your identity, though. When you contact the insurer, have your Social Security number or driver's license handy, as well as a certified copy of the policyholder's death certificate.
Scenario 2: You don't know the name or whether the person had a policy
There are a few ways to find evidence of a life insurance policy.
Go through the deceased's documents
Search for a copy of a life insurance policy among their paperwork, storage space or bank safe deposit box. If you're not the executor of the deceased's estate, you'll need to get a court order to access a safe deposit box.
Check out digital files as well, like the person's computer, external hard drive or cloud system. Keep in mind that some life insurance policies last decades or even a lifetime, so you might have to dig through documents dating back many years.
If you come up short, here are more places to look:
Bank statements. Keep your eyes peeled for payments or checks to life insurance companies.

Tax returns. If your loved one had permanent life insurance, the policy might have begun to earn cash value, or they may have taken out loans against the policy. In these cases, you may see a record of interest income or expenses paid to a life insurance company listed on their tax return.

Email or mail. The insurer may have sent premium payment reminders, dividend notices or marketing materials to the policyholder's email or mailing address.
Use a life insurance policy locator tool
The National Association of Insurance Commissioners, or NAIC, has a free Life Insurance Policy Locator tool that helps beneficiaries find policies and get the payouts they're entitled to.
To submit a request, you'll need to provide details like your relationship to the deceased, as well as their legal first and last name, date of birth, date of death and Social Security number. NAIC then asks participating insurers across the country to search their databases for a match. If they find one and you are a named beneficiary, the insurer will contact you with next steps.
This process can take time: NAIC says it can take up to 90 business days to get a response from insurers.
Find the right life insurance plan for you
Make sure you and your loved ones are covered - compare customized life insurance quotes from our partners.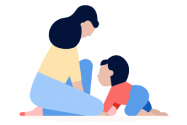 Turn to your state's insurance department
Some state insurance departments also offer search tools, including California, Illinois, Louisiana, New Jersey, New York, North Carolina, Michigan and Oregon.
Once you submit your request, the department will forward the information to life insurance companies licensed to do business in that state. If a policy is found, then the insurer will contact you, as long as you're legally authorized to receive the information, or it will search for the policy's beneficiary.
The searches will be helpful only if the policyholder bought the policy in that state. For example, if your relative bought a policy while living in Texas and then moved to New York, New York's search system won't bring up any results. You'll need to use the Texas policy locator service. You'll typically need to provide basic information about the deceased, such as the dates of birth and death and a copy of the death certificate.
Check with unclaimed property programs
If a life insurance company knows a policyholder has died but can't find the beneficiaries, the insurer will eventually turn over the money to the "unclaimed property" office of the state in which the policy was purchased.
Reach out to the employer
Many people have group life insurance through the workplace, and this coverage is typically tied to employment. If the deceased was still employed when they died, contact the company's benefits or human resources department to ask about existing policies.
Some member organizations, like unions or veterans groups, offer life insurance as part of their benefits, so it's also worth getting in touch with any associations the deceased belonged to.
Ask financial advisors, accountants, bankers or lawyers
Your loved one might have worked with financial professionals or legal experts to manage their money, will or estate. These people might know if your relative had a life insurance policy in place.
The same goes for insurance agents. Your relative may have mentioned life insurance to his or her auto, homeowners or renters insurance agent — or even purchased a policy through the same insurer.
The MIB Group maintains a database of life insurance application information going back to 1996. Insurance companies use the database to exchange information among themselves about customers. If your relative applied for individual life insurance after 1995, MIB probably has a record.
While MIB won't know whether your relative ended up buying the policy, knowing where he or she applied is a significant lead. MIB's Policy Locator Service costs $75.
Get more smart money moves – straight to your inbox
Sign up and we'll send you Nerdy articles about the money topics that matter most to you along with other ways to help you get more from your money.