How Long Does an Accident Stay on Your Insurance Record?
An accident will affect your insurance rate for three to five years, but the exact length varies by company and state.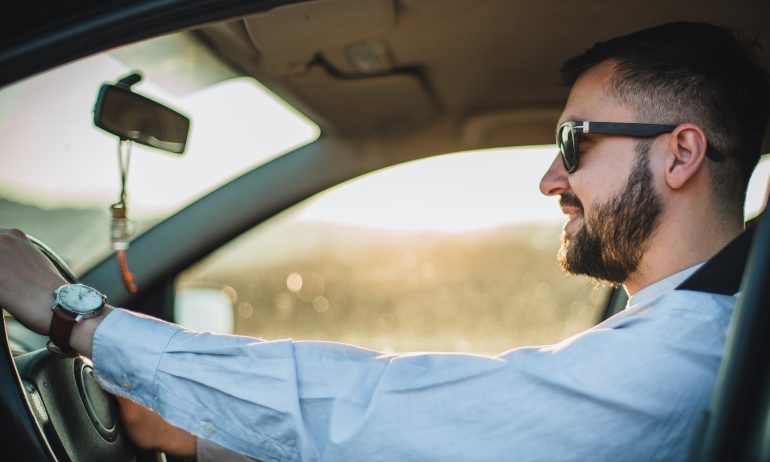 Many or all of the products featured here are from our partners who compensate us. This influences which products we write about and where and how the product appears on a page. However, this does not influence our evaluations. Our opinions are our own. Here is a list of our partners and here's how we make money.
After your car gets fixed and your insurance claim is settled, you'd like to forget an accident ever happened. But auto accidents stay on your driving record — and affect your insurance rates — longer than you might expect.
How long? Well, that depends on a variety of factors, including where you live, whether you were at fault and the seriousness of the violation.
How long will an accident stay on my record?
A car accident can stay on your record for years, but the exact length of time varies widely by state and by the violations associated with the accident.
Here are a few examples. In California, most accidents and minor violations stay on your driving record for three years. Accidents involving more serious violations stay on your record longer: A DUI conviction will follow you around for 10 years. Even if you weren't at fault, an accident must be reported. And any accident will appear on your record if you caused property damage of more than $750 or if anyone was injured or died, according to the state's insurance department.
In Florida, however, a crash goes on your record if you were issued a traffic citation as a result of the accident. Most stay on your record for three to five years, according to the Florida Department of Highway Safety and Motor Vehicles. But more serious violations stay on longer — the state tracks alcohol-related violations for 75 years. So if you cause a wreck while you're drunk in Florida, the incident will likely be on your record for the rest of your life.
For the best answers to your unique situation, check your state's department of motor vehicles website for details.
What does that mean for insurance rates?
An accident or violation typically doesn't affect car insurance rates after it drops off your DMV record.
In fact, the number of years insurers look back into your driving history depends on the company and the state. Some states limit how long insurers can consider at-fault accidents when calculating premiums. In Massachusetts, for instance, at-fault accidents can affect premiums for only six years.
Accident forgiveness can be a lifesaver in the right situation. However, availability varies based on state and provider, and you won't be able to add this coverage after an accident. Check to see if your insurer offers accident forgiveness before you need it.
If you weren't at fault for an accident, it might not count against you at all. (This also varies by company.) USAA, which provides auto insurance only for military members and their families, says on its site: "If we agree that you had no responsibility for an accident, your premium will not be affected by an accident that is not your fault."
States take varying approaches. In the 12 states with no-fault insurance, your insurance rates are more likely to go up after a crash even if you aren't to blame. That's because in these states, everyone involved in an accident makes claims to their insurance policies for their own injuries (and their passengers' injuries). So your insurer must pay on your behalf regardless of whether you caused the crash.
But some states prohibit insurance companies from raising your premium if the accident wasn't your fault. In Massachusetts, for example, insurers can add an accident surcharge only if you're more than 50% at fault.
A premium increase after an accident will usually last anywhere from three to five years — but, again, this varies by company and state. The surcharge will often decrease over time as long as you don't cause any more accidents.
How to lower insurance rates after an accident
A natural response to all of this might be, "OK, so what do I do now?" 
Your current coverage may have been the best option at one point, but things change. And lowering your insurance rate becomes more difficult after an accident.
One option could be checking whether your insurance provider gives defensive driver discounts. Most states offer classes in person and online, and proof of completion remains valid for up to three years depending on your state and provider.
You can also search for more affordable coverage from other companies. Drivers can change insurance providers at any time, and there's no penalty for getting quotes for new policies. 
Just make sure you do your research before making changes to your coverage. Leaving your current provider could create a lapse in coverage, which is likely to raise your future insurance rates or could cause you to be denied coverage.
Get more smart money moves – straight to your inbox
Sign up and we'll send you Nerdy articles about the money topics that matter most to you along with other ways to help you get more from your money.