What You Need to Know About Unclaimed Life Insurance Policies
Learn what you can do if you believe a departed family member had a life insurance policy, but you can't find it.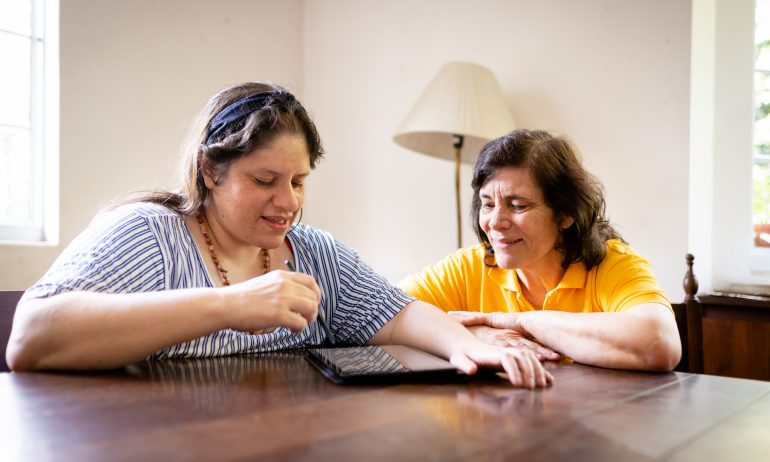 Many or all of the products featured here are from our partners who compensate us. This influences which products we write about and where and how the product appears on a page. However, this does not influence our evaluations. Our opinions are our own. Here is a list of our partners and here's how we make money.
Imagine paying thousands of dollars over many years for a life insurance policy to protect your family, only to have it go unclaimed when you died — meaning your beneficiaries never collected.
Investigations into lost policies have led insurance companies to pay out hundreds of millions of dollars in life insurance claims to beneficiaries in recent years. While regulators, insurance executives and courts wrangle over the best way to address the issue, here's what you should know about unclaimed life insurance.
How benefits go unclaimed
It happens. People age, move and lose track of life insurance policies they bought decades earlier. Sometimes, policyholders neglect to mention life insurance policies to heirs, or deem it best not to do so.
Term life insurance policies expire after a set number of years. But whole life policies can get "paid up," meaning they've built enough cash value to cover premiums for the rest of the policyholder's life. So even if people forget about these policies, they don't go away.
If someone lets a whole life insurance policy lapse before it's fully paid up, it still might remain in force. Depending on the policy, the insurer could use the accumulated cash value to cover premiums, keep the policy in effect at a lower value or convert the policy to term coverage, which eventually would expire.
These policies "could have real value, but not if nobody knows about it," says Joseph M. Belth, professor emeritus of insurance at Indiana University.
After an insured person dies, it's typically up to beneficiaries to notify the insurance company and claim the payout. But some life insurance insurance companies have come under fire for not making an effort to determine whether policyholders have died — and governments are listening.
News coverage in recent years about life insurance policies that have gone unclaimed led regulators to dig into the issue. From 2011 through 2014, 21 companies, covering 60% of the U.S. insurance market, paid state regulators a total of more than $167 million to settle complaints that they were not checking death records for insured people, University of Georgia professors James Carson and Robert Hoyt tally in a recent paper that received support from Kemper Insurance. As part of the settlements, insurers agreed to regularly check death records for insured people.
A separate New York state investigation resulted in insurers paying $812.5 million to more than 113,000 beneficiaries, the Department of Financial Services reported in 2013. The largest payout was nearly $2.6 million, although the average was just under $5,000.
Even when insurance companies become aware that a policyholder has died, they can't always track down the beneficiaries. In those cases, the unclaimed benefits are turned over to the state.
Insurance policies have a "limiting age" after which carriers assume an insured person has died, absent any contact with that person. This age was 100 until 2001 and is now 120. States generally require insurers to turn policy proceeds over to them as unclaimed property three years after an insured person reaches the limiting age, if there has been no claim on the policy or contact with the insured person.
In 2010, Belth, the Indiana professor, tried to estimate the magnitude of unclaimed life insurance policies by asking for data from 20 large states and 20 big insurers. Seven states and three companies provided information. Based on that, he conservatively estimated that 732 U.S. life insurance companies turned over $351 million in unclaimed funds in 2009 alone.
Insurance industry's defense
Jack Dolan, vice president of media relations for the American Council of Life Insurers, says that the value of unclaimed policies is a small amount compared with the more than $60 billion a year that companies pay out in life insurance claims.
"We recognize it's very important to people, that it can represent a legacy and the wishes of an individual to pass on something to their families," he says. "That's why we take the issue very, very seriously and we're working with regulators to get to the bottom of [it]."
One of the revelations of the investigations was that insurance companies did regularly check Social Security death records for people to whom they were making annuity payments, but not for deaths of life insurance policyholders — in other words, companies check for deaths in a situation that stands to save them money, but not in one where it would cost them.
"It's one of these sound bites that sound egregious and awful at first blush, but when you dig down a little deeper, it certainly is a much more complicated issue beneath the surface," Carson, of the University of Georgia, says.
Carson and Hoyt argue there are important differences between checking death records for life insurance and annuity customers. Companies have more regular contact with annuity customers; annuities make up just 5% of companies' business, meaning a much smaller number of names to check; and not checking for the deaths of annuity customers would encourage fraud and lead to increased costs for other policyholders.
Despite the settlements, Belth does not think insurance companies are responsible for finding potential beneficiaries.
"It really is up to the beneficiary to file a claim," he says. "The bottom line is the insurance contract says that they will pay the death benefit when they are notified of the death. It doesn't say that they should search out to find that people died."
Many states are adopting new requirements for insurers to check death records, and the National Association of Insurance Commissioners is working on a model law.
Applying the requirement to existing policies would add costs insurers didn't contemplate when writing these policies and is complicated by a lack of detail in records for some older policies, Carson and Hoyt argue. They said the costs of checking death records appear not to be "unduly burdensome" for policies issued going forward.
Social Security death records are imperfect, they add. They report that one insurer found 50 potential matches after checking approximately 140,000 names against Social Security records, but 47 of the policyholders involved were still alive. The remaining three had died within the previous month, so notifications hadn't reached the company yet (and soon did).
While many large insurers have agreed in their settlements to retroactive searches, Carson and Hoyt argue the requirement would be particularly burdensome for small and medium-sized companies.
The other controversial requirement under consideration is so-called "fuzzy matching," which would turn up more potential policyholder deaths by, for instance, searching for variations on a name (such as "James," "Jimmy" and "Jim") and matches on seven or eight out of nine digits in a Social Security number. Carson and Hoyt says this "vastly increases" the number of names insurers must check.
Find the right life insurance plan for you
Make sure you and your loved ones are covered - compare customized life insurance quotes from our partners.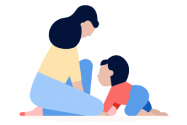 How to search for a policy
So what do you do if you believe a departed family member had a life insurance policy, but you can't find it?
The first possibility is that there actually wasn't a policy, Dolan warns. "When people think a policy covered a loved one, upon review they frequently find it was surrendered," he says.
But, really, it's best to avoid that process altogether. So, if you've bought life insurance to protect your loved ones, make sure they can take advantage of it.
"Inform your beneficiaries about the existence of any policy and make arrangements for the time when you pass away that your wishes can be fulfilled," Dolan says. "The death of a loved one is usually not the time when people want to be focusing on finances. When you have the conversation at the appropriate time it helps relieve a lot of angst."
The ACLI's free "My Insurance Log" service allows consumers to keep track of life insurance policies and annuities, as well as other vital documents. The council also advises an annual checkup with a financial advisor, which should include squaring away insurance details.
Belth advises people to keep their policies in a filing cabinet at home and put a list of their policies in a safety deposit box, so they or their families can get duplicate copies if the originals are lost or misplaced.
The bottom line is to make sure your heirs know about the policy.
"We're certainly aware that confronting your own mortality is not the most enjoyable topic," Dolan says. "Still, a lot of peace of mind comes from knowing that your wishes will be fulfilled when you pass away."
Aubrey Cohen is a former staff writer at NerdWallet.
Get more smart money moves – straight to your inbox
Sign up and we'll send you Nerdy articles about the money topics that matter most to you along with other ways to help you get more from your money.