Contesting a Will: Who Can Do It, How it Works
There are several steps to contest a will, and courts won't let just anyone do it.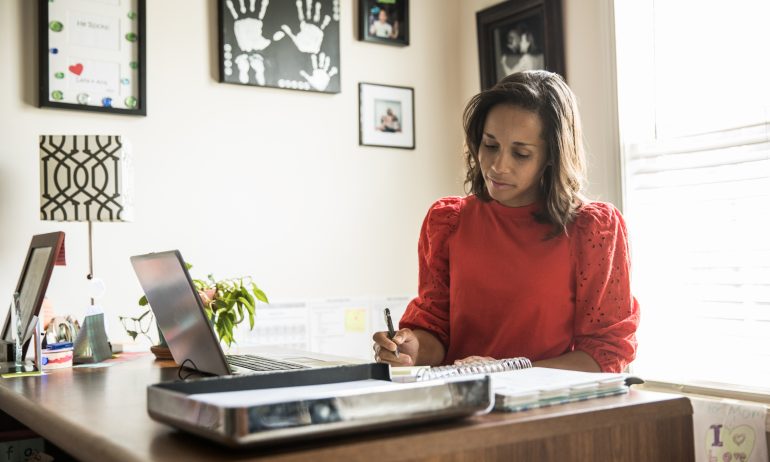 Many or all of the products featured here are from our partners who compensate us. This influences which products we write about and where and how the product appears on a page. However, this does not influence our evaluations. Our opinions are our own. Here is a list of our partners and here's how we make money.
---
The investing information provided on this page is for educational purposes only. NerdWallet does not offer advisory or brokerage services, nor does it recommend or advise investors to buy or sell particular stocks, securities or other investments.
Contesting a will is the act of formally asking a court to invalidate a person's will and distribute the deceased person's assets another way. Typically, a will contest involves a family conflict over inheritance. 
In general, two types of people may have legal standing to contest a will:
People who are beneficiaries of the person's current or previous will.

People who would have inherited something if the person didn't have a will (was "intestate") and the state's laws in that scenario would have awarded them something.
Be sure to consult a qualified legal advisor to understand what the rules are in your jurisdiction.
A variety of situations may trigger a will contest:
Disinheriting a child or spouse in favor of a friend, charity or another relative.

Not leaving children equal shares of your estate.

Suddenly and significantly changing your will.

Putting a lot of conditions on when/how someone can receive their inheritance.

Behaving in a way that suggests you lacked sufficient mental capacity when you made the will or changes to the will.
To contest a will or an amendment to a will (called a codicil), the contestant generally has to do several things.
Hire an estate planning attorney. Contesting a will can be complicated and time-consuming, so getting an estate planning attorney can be a good idea.

Evaluate the characteristics of the assets in question. If a disputed account is a retirement account, pension, insurance policy or joint account, the decedent may have already named a beneficiary with the account administrator. The probate process might not influence how these accounts are distributed, so challenging those designations may require filing a lawsuit. Also, trusts typically don't go through the probate process.

File a petition with the state probate court. This is the formal notice that a person wishes to contest someone's will. The procedure is sometimes called a caveat proceeding.

Appeal a probate court's decision. If a will goes through the probate process and a person disagrees with how the probate court decides to allocate a decedent's assets, the person might file an appeal with the probate court.
Be sure to consult a qualified legal advisor to understand what the rules are in your jurisdiction.
Courts generally don't allow people to contest wills simply because they dislike what they received or didn't receive from the decedent. They typically require people to argue that the will is invalid for reasons such as:
The person wasn't of sound mind when they made the will.

The will wasn't signed or witnessed.

The person was "in a weakened mental state" and somebody influenced them.

Someone pressured the person to make will provisions against their wishes.

Someone lied to the person to influence how they divided their property.

The person was tricked into believing they were signing something else.

New York City Bar Legal Referral Service.

Will Contests

. Accessed Mar 6, 2023.
How to prevent someone from contesting a will
Some things may discourage people from contesting your will. Of course, taking these steps doesn't guarantee your will won't be challenged, but it could make it much more difficult for a challenge to succeed. 
Add a no-contest provision to the will. Also called an "in terrorem" or forfeiture clause, this states that a beneficiary who contests the will loses some or all of their inheritance. Not all courts recognize these clauses, and where they are allowed, people might instead ask a court to "interpret" the will to avoid appearing to contest the will. Beware, though: The no-contest provision could end up benefitting people who have already influenced the will maker.

Leave a note explaining your reasons. You might write, for example, that you're leaving one of your children a more significant share because the child has medical needs or leaving your money to charity because your heirs are financially stable. 

Avoid harsh language. Using mean or spiteful wording in a will could embolden heirs who feel shortchanged. In addition, if the will goes through probate, it may become public record. In that case, people defamed in the will (this is called testamentary libel) may be able to sue the estate for defamation, which could mean a payout for them.

Have witnesses. A will execution ceremony with witnesses can help show you were of sound mind when you made the will and that you, in fact, made the will.

Have a backup will. If someone persuades the court that your will is invalid, the court may ask for previous versions of your will. Having an older, previously executed will on file may thwart the contestant.  
If you're especially concerned that someone will challenge your will, some additional steps may help. 
Handwrite the will. A document in your handwriting may show a court that you were competent enough to decide what to write. 

Do it on video. This can show that you signed the will, were of sound mind, knew what you were signing and weren't under duress. You can also discuss or explain the provisions of the will. You'll need to ensure the video is appropriately made, unaltered and identifies everyone there. 

Get a physical the same day you sign your will. Testimony from a doctor who saw you the same day may help refute future claims that you were mentally incompetent when you signed the will.
What is the cost of contesting a will?
The cost of contesting a will can run into the thousands of dollars when you consider these expenses:
Fees for estate planning attorneys, who typically charge by the hour.

Court costs, which vary by jurisdiction.

The value of your time to deal with the process. 
Weigh the costs of contesting a will against the value of what you hope to gain to determine whether the effort is financially and emotionally worthwhile.
Get more smart money moves – straight to your inbox
Sign up and we'll send you Nerdy articles about the money topics that matter most to you along with other ways to help you get more from your money.