Fractional Shares: What They Are and Where to Buy Them
Fractional shares let investors buy a portion of a stock, making it easier to diversify even with small amounts of money.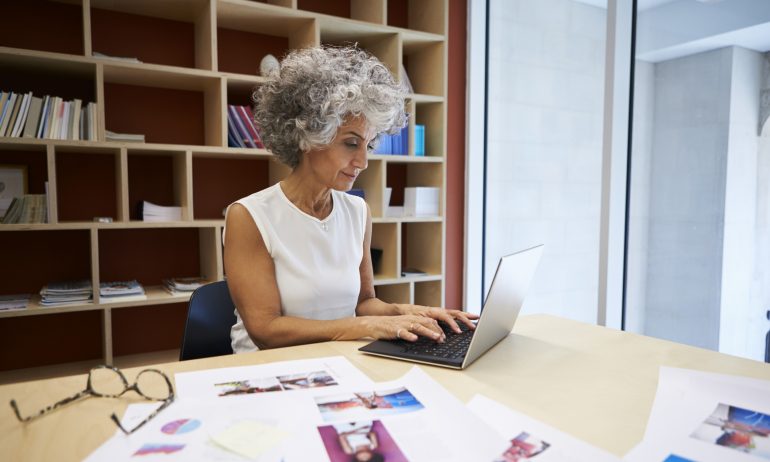 Many or all of the products featured here are from our partners who compensate us. This influences which products we write about and where and how the product appears on a page. However, this does not influence our evaluations. Our opinions are our own. Here is a list of our partners and here's how we make money.
---
The investing information provided on this page is for educational purposes only. NerdWallet, Inc. does not offer advisory or brokerage services, nor does it recommend or advise investors to buy or sell particular stocks, securities or other investments.
If you've had your eye on a pricey stock but don't want to invest all your savings in a single company, fractional shares available through a few online brokerages could be an affordable way to get started.
What are fractional shares?
A fractional share is a portion of a company stock. Fractional shares let you buy stock based on a dollar amount rather than the number of shares. If you invested $100 in a stock but a whole share cost $75, you'd own a share and a third.
Why might investors buy fractional shares?
To invest in stocks you couldn't otherwise afford
Fractional shares can help you build the portfolio you want but couldn't previously afford. For example, if a stock trades for $3,000 per share — which isn't unheard of — you'd need at least $3,000 just to add it to your portfolio. Want to buy more than one share? You'll have to purchase in increments of $3,000 ($6,000 for two shares, $9,000 for three shares and so on). If you don't have that much set aside, you'll need to find another investment.
But this isn't the case with fractional shares. Fractional trading lets you buy the amount of stock you can afford, whether that's $5, $50, $500 or $5,000.
Nerd out on investing news
Subscribe to our monthly investing newsletter for our nerdy take on the stock market.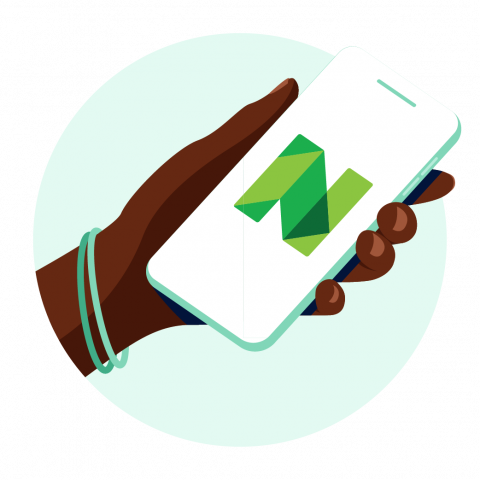 Advertisement
Promotion 

None

no promotion available at this time

Promotion 

None

no promotion available at this time

Promotion 

Get up to 12 free fractional shares (valued up to $3,000)

when you open and fund an account with Webull.
To build a diversified portfolio
Some of the most popular stocks today are also some of the most expensive. Building a well-diversified portfolio consisting of just a few shares of each could require tens of thousands of dollars in upfront capital.
Let's say you had $6,000 to invest. With fractional shares, you can allocate a certain amount of your money toward each company you want to invest in. If that's 10%, you could invest $600 worth of stock in 10 different companies, no matter their share price. This helps you build a much more diversified portfolio than if you'd invested a lump sum in a single company.
» What, exactly, is a diversified portfolio? Learn here
To get the most out of your investment
If you're regularly contributing a set amount each month to an investment account (a strategy known as dollar-cost averaging) it's highly unlikely you're buying exactly that amount in stock with every contribution.
According to Michael Pappis, a certified financial planner and CEO of Amity Financial Planning in Pittsburgh, fractional shares can address this issue.
"Dollar-cost averaging with fractional shares allows you to invest the full amount of the cash you are putting into your investment account on a weekly or monthly basis," Pappis says. "Whereas without fractional shares, some of your money may have been sitting in cash before there was enough to purchase a full share."
For example, if you contribute $100 a month and the stock you want to invest in is trading for $55, you'll be able to buy only one whole share. Without the option to buy fractional shares, you'd be leaving $45 in uninvested cash lingering in your brokerage account.
What's the downside of fractional shares?
If you want to transfer your assets to a new broker, it's unlikely you'll be able to do that with any fractional shares you own. Whole shares are typically easily transferred, but any fractional shares may have to be sold so you can transfer the resulting cash. Depending on your situation, this could come with tax implications, fees or other unforeseen costs.
Pappis also gives investors a fair warning about buying fractional shares: Don't let them distract from proven principles, like investing for the long-term.
"It's important to keep in mind that although fractional shares allow the average investor to participate in the market, it's easier to focus on short-term returns when investing in this way," he says. "Building wealth takes time and benefits investors with patience and a long-term investment horizon."
In other words, when it's easier to buy into the stock market, it's more tempting to take a very hands-on approach. But the reality is that actively buying and selling stocks is rarely a better strategy than buying and holding for the long term.
Can I buy dividend stocks as fractional shares?
Yes, you can buy fractional shares of dividend stocks, but the amount you receive in dividends will be proportionate to how much of the share you own. So, if you invest $25 in a $100-per-share stock with a dividend of $1, your dividend will be only 25 cents.
What if I buy fractional shares and later there's a stock split?
Stock splits (which happen when a company reduces its stock price, but increases the number of shares you have to make up for it) won't affect your fractional shares any differently from if they were full shares. If you own 3.5 shares of a company that undergoes a two-for-one stock split, you'll then own seven shares. But the total value of those shares wouldn't change. (Still confused? Learn more about how stock splits work here.)
Can I buy exchange-traded funds as fractional shares?
Yes, ETFs are available through some brokers as fractional shares. As a refresher, ETFs are index funds that can be traded throughout the day just like stocks (compared with traditional index funds, which can only be bought and sold for a determined price at the end of the day). A single ETF can significantly (and easily) diversify your portfolio. Buying multiple ETFs through fractional shares adds yet another level of diversification.
Are fractional share rules the same across all brokers?
As a relatively new offering, fractional shares may be handled differently from broker to broker, and it's important to check the fine print for each to see what's available. For example, Fidelity offers fractional shares for virtually any stock listed on a major exchange, while at SoFi Active Investing, there's a limited list of stocks and ETFs from which to choose. (SoFi Active Investing is a NerdWallet advertising partner.)
What online brokers offer fractional shares?
Of the online brokers that NerdWallet reviews, the following currently offer fractional shares.
| | | |
| --- | --- | --- |
| | All stocks listed on U.S. exchanges | |
| | Stocks and ETFs worth more than $1 per share; market cap above $25 million | |
| | Any stock or ETF listed on the National Market System (NYSE, Nasdaq, etc.) — more than 7,000 in total | |
| | Stocks included in the S&P 500 index | |
| | Limited to select stocks and ETFs (currently 43 choices) | |
| | Select individual stocks and ETFs | |
* These brokers are NerdWallet advertising partners.
Track your net worth and use our Nerdy tools to learn about how to save more for retirement.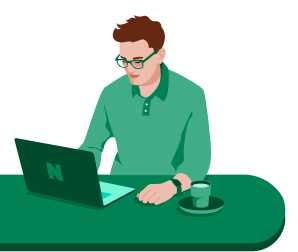 Get more smart money moves – straight to your inbox
Sign up and we'll send you Nerdy articles about the money topics that matter most to you along with other ways to help you get more from your money.