A Couple of GameStop Investors Get a Hollywood Ending
"Dumb Money" lets moviegoers relive the January 2021 height of meme stock fever. Kim Campbell and Noah Lanier were there for the ride.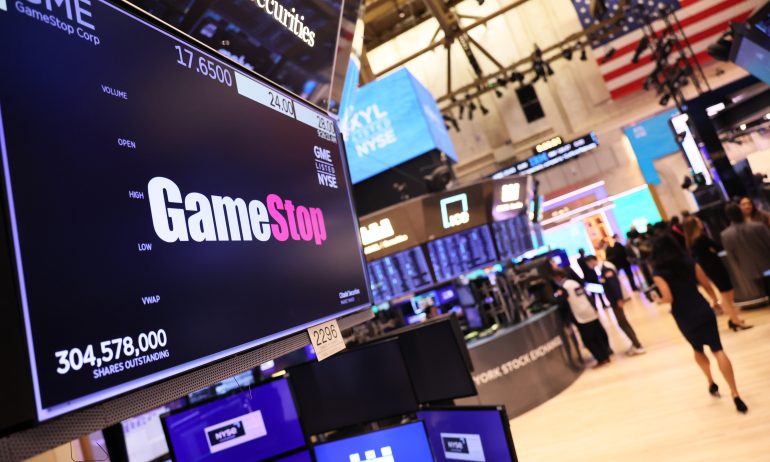 Many or all of the products featured here are from our partners who compensate us. This influences which products we write about and where and how the product appears on a page. However, this does not influence our evaluations. Our opinions are our own. Here is a list of our partners and here's how we make money.
---
The investing information provided on this page is for educational purposes only. NerdWallet, Inc. does not offer advisory or brokerage services, nor does it recommend or advise investors to buy or sell particular stocks, securities or other investments.
Kim Campbell, a registered nurse who lives in Davis, California, bought 100 shares of GameStop at about $16 per share in November 2020, one of several stocks she purchased within a $6,000 Roth IRA she had just set up after following investing chatter on a subreddit called WallStreetBets.
Across the country, Duke University undergrad Noah Lanier was following the same subreddit, finally getting up the nerve to talk his dad into letting him invest most of his $6,000 savings account. By the end of December 2020, he held 350 shares of GameStop (ticker symbol GME) at an average price of just over $17 per share.
Like a lot of individual investors bitten by the meme stock bug, they were in for a wild ride over the coming weeks. What sets them apart from other crusading GameStop traders is that they were plucked from the crowd to become models for two of the main characters in Ben Mezrich's best-selling insta-book on the GameStop phenomenon, "The Antisocial Network," published in September 2021.
And now they're on the big screen — sort of — in "Dumb Money," a movie based on Mezrich's book that opens wide on Friday after a couple of weeks of limited release. America Ferrera plays Jenny who, like Kim, is a nurse and single mother of two who gets caught up in the GameStop saga. The broad outlines of Noah's story, meanwhile, are parsed between a pair of college girlfriends played by Myha'la Herrold and Talia Ryder.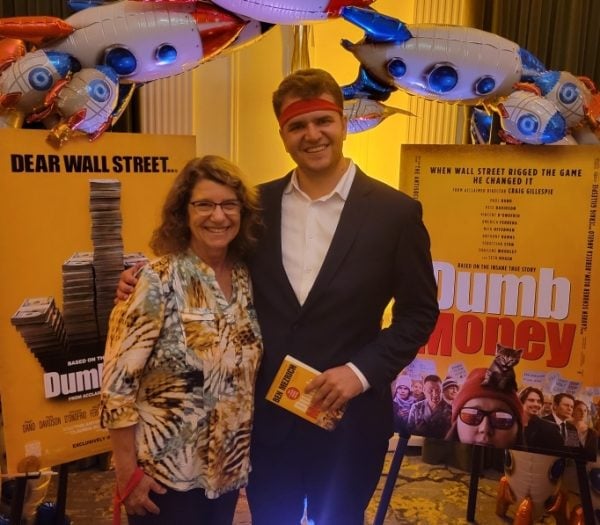 Both saw the movie at a Boston friends-and-family premiere that Mezrich, the author, organized earlier this month. For Lanier, seeing the movie and recognizing aspects of the film that were rooted in his own story was "a pretty weird experience."
"I'm still processing it," Lanier said in a Zoom interview just a few days after the screening. "It was just this past Wednesday, and so I'm still like, 'Whoa, that actually happened.'"
The GameStop saga crescendoed in the first month of 2021. It's not exactly incidental that COVID-19 was also hitting its peak, and most people were isolating away from work, school and often family. Many turned online for community, some with stimulus checks in hand ("stimmies," in meme stock parlance). And why not a community that might get you rich?
But why GameStop? A brick-and-mortar retailer that sells (or rents) video games — which are, for the most part, no longer sold (or rented) in physical form — GameStop looked to many professional investors to be circling the drain, another Blockbuster video in the making. Hedge funds were betting on the stock price to fall by short selling GME. Short selling can turn out to be extremely costly if the stock price rises instead — but who was going to invest in a dowdy retail stock?
Short selling is when a trader borrows shares from a broker and immediately sells them with the expectation that the share price will fall shortly after. If it does, the trader can buy the shares back at the lower price, return them to the broker, and keep the difference, minus any loan interest, as profit. If the stock price rises, however, a short seller may be in for large losses.
Meet Keith Gill, a financial analyst by day who became internet-famous by moonlighting as a true-believing solo trader under the handles DFV on the WallStreetBets subreddit and Roaring Kitty on YouTube. Gill (played in the movie by Paul Dano, complete with trademark red bandana) had been beating the drum for GameStop stock since investing in 2019. Both Campbell and Lanier were listening; so were, at the height, millions more. They all liked the stock.
Hedge fund managers had never really had to worry about coordinated action by a large number of small retail investors. Until January 2021, that is. Thanks to social media, and WallStreetBets in particular, they were about to get caught in an epic "short squeeze." One fund, Melvin Capital (run by Gabe Plotkin, played in the movie by Seth Rogen), had a huge short position in GME and lost billions of dollars in just days, eventually closing shop.
Amateur traders were motivated not only by what they saw as an opportunity to make money. They saw themselves as underdogs taking on big, bad Wall Street. Fund managers like Plotkin were, in their eyes, actively rooting for the destruction of a beloved childhood institution.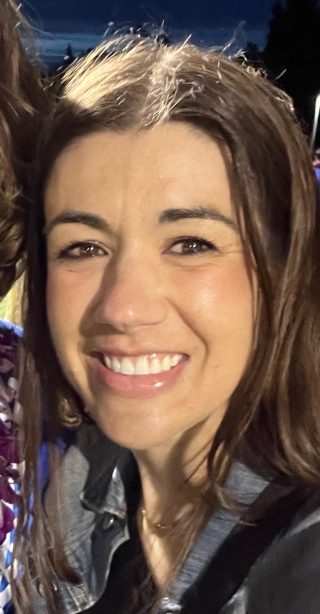 It's a sentiment both Campbell and Lanier shared. "So I think a large part of the psychology as I was investing had to do with taking on Wall Street, particularly Melvin Capital," Lanier says.
It all came to a head that January.
That month, the price went up 1,500% in just two weeks, peaking as high as $483 a share intraday and briefly topping $500 once in premarket trading. (Its highest price at market close was $347.51 on Jan. 27 — more than double the previous day's close of $147.98.)
Then came what felt like a gut punch to individual traders. On Jan. 28, Robinhood, the stock trading app many meme stock investors were using, disabled the buy button for GME and a handful of other stocks. That move led to outrage from users and even a congressional investigation and arguably stuck a pin in the GameStop bubble.
While the company contends it had no choice, given regulatory requirements triggered by the massive trading volume, the move led many traders to assume the game was fixed. "I guess I didn't assume the game was fair before," Campbell says, "but that just seems like real cheating, taking away the buy button."
The stock price fell precipitously after that, and though it rallied periodically through 2021, it never again hit its peak. The company is still a going concern and GME is actually up, slightly, year to date in 2023. Today, after a four-for-one stock split in 2022, the stock trades at about $17 (and that $347 peak closing price, after the split, has been adjusted to $81.25).
Amid the January drama, Mezrich decided to write a book about GameStop.
A Hollywood bidding war breaks out
Ben Mezrich has become the go-to writer for a certain kind of story. He wrote "The Accidental Billionaires," which was adapted into the 2010 Facebook saga "The Social Network." The 2008 film "21," about an MIT student blackjack team (and card counting) was based on his 2003 book "Bringing Down the House." A book due to be published in November details Elon Musk's bumpy takeover of Twitter and has already been announced as a TV project by MGM.
"I think I'm the guy to go to for young people doing crazy things on sort of the edge of right and wrong, often in that gray area," Mezrich says in describing his niche. "It's important that they are origin stories, that it's a story of something that is a real cultural moment, where everything is kind of different afterwards, and that's what I'm looking for every time out."
On a Wednesday in January 2021, at the height of the fervor, he started looking at WallStreetBets and messaging with some of the forum's contributors. Word spread that he was planning a book. By that night, he had completed a proposal. By Thursday, he was hearing from movie producers and agents. A bidding war broke out on Friday, and he had sold the movie rights by that night.
"

It's important that they are origin stories, that it's a story of something that is a real cultural moment, where everything is kind of different afterwards, and that's what I'm looking for every time out.

"
Ben Mezrich

,

author, "The Antisocial Network"
Mezrich worked fast, taking about two months to research and write the book (and sending chapters as he finished them to the screenwriters). He says hundreds of traders reached out offering to share their stories, but in the end, he focused on Lanier and Campbell.
Lanier reached out to Mezrich shortly after the agonizing decision to sell his entire position, which came after an intervention from his brother and a close friend. Shortly after the sale, "I was browsing Reddit and I saw a post, I think, on WallStreetBets, that Mezrich was writing a book about the whole saga," Lanier recalls.
That sparked an idea. "It's like, well, maybe my story is cool enough to get into this book and maybe be a part of this potential movie somehow. And so I just cold emailed him and went on his website, found his email. And I wrote a little brief description of who I was, and that I made a little money. And after that, we just did a bunch of interviews and sent a bunch of emails back and forth, and really crafted this story together."
Mezrich changed some elements of his story for dramatic effect, but the broad outlines and many of the details (including his exact trades) are straight from Lanier's story. He is called "Jeremy" in the book.
Campbell reached out to Mezrich in early February. "I remember I actually tweeted him from my son's bed after reading stories after work," Campbell says. Part of her message was to be careful about sources, as a lot of behind-the-scenes drama was unfolding on WallStreetBets. "I wasn't even trying to say, use me as a source." But they began conversing on Twitter and she ended up in the book, under her real name. Some of the scenes set at work are invented, so as not to encroach on patient interactions. The movie has changed other aspects, including her exact trading history.
Campbell and Lanier look back at their trades
Lanier's short ride as a GME investor was an emotional roller coaster. Within a few short weeks, he had started missing classes and study group sessions, had grown testy with his friends and family, and was losing sleep. "I think that the stress really got to me," Lanier says now. One thing he learned: "I can get myself into a situation, but getting out of it at the right time, where I can succeed, I thank my friends for that."
On his initial investment of about $6,000, he ended up clearing more than $109,000. He's one of the lucky ones, buying the stock before its huge runup and selling near the peak. He did a little active trading after that, experienced some wins and some "epic failures," and now stays on the sidelines.
"

If I do invest, it's going to be some kind of index fund. ... But yeah, maybe the bug will come back one day.

"
Noah Lanier

,

subject, "The Antisocial Network"
"If I do invest, it's going to be some kind of index fund," says Lainer. "I would just put my money in the Nasdaq or the S&P 500, and let it grow over time as opposed to picking individual stocks. But yeah, maybe the bug will come back one day." Now 25, he has graduated from Duke and works in a lab on campus. Living in Durham, North Carolina, he is contemplating grad school, hoping to become a clinical psychiatrist.
Though Campbell does buy individual stocks, she doesn't consider herself an active trader. She invests what she can afford to lose and generally buys and holds. In fact, she still has all but five shares of her GameStop stock and has actually added to her position over time. "I'm holding with my diamond hands," she says, referring to a phrase popular with meme stock investors that indicates a willingness to resist pressure to sell a volatile stock.
She started following the Reddit forums largely for entertainment and is generally upbeat about her whole experience. "It was a very interesting time, living through it," says Campbell, 38. "It was so exciting to see it covered on the news and all that. And I had an awareness like, this is something big that's happening. And I actually know what's going on. I'm part of this group they're talking about on the news."
Campbell says she's sometimes asked if she has regrets about holding on to the shares of GME. "That requires being able to time the market, and that's hard. Especially to time a stock this volatile. So even though I added to my position at times, and I could have done a lot better with it, it's still like, just, you know, doing the best I can. And believing in that company, continuing to invest in it."
Campbell and Lanier met for the first time at the recent "Dumb Money" screening arranged by Mezrich. For the most part, neither had much in-person interaction with other active traders during the GameStop heyday — their community was entirely virtual.
"We were seated next to each other, and it was so cool to, in real life, talk to someone that knew all the same jokes, all the different memes," Campbell says. "It was really neat to meet someone else in real life where we had so much in common from our shared experiences on that Reddit board."
While Lanier's character was scrambled a bit in the movie, he could still see elements of his story coming through. "I was talking with [Mezrich] at the after-party afterwards, and it was indeed very cool to see how our conversations and emails influenced the movie. I could see where things that I had told him were now on the big screen and it was like, 'Whoa, that's kind of, that's nuts.'"
Campbell has seen the movie three times now.
"I'm excited for other people to see it and I hope they leave kind of optimistic," she says, at the underdog story. She says it does a good job of capturing what that moment felt like from the inside. "It was fun. I mean, some ridiculous memes and tattoos," says Campbell. "And I think the movie does a really good job of capturing that all, and kind of brings a humanity to it."
Postscript: Meme stock investing
Feeling ready to go out and invest in a lot of meme stocks? Before you do, remember that it's a much riskier way to invest than other strategies.
We talked to an independent economist, Owen Lamont, who closely follows academic research in retail stock trading. He has seen the movie and, while he found it funny, he also worries that it glamorizes unsafe investing, in much the same way the "Fast and Furious" movies glamorize dangerous driving.
"You should not drive like those people," Lamont says. "The same thing with this movie. You should not invest like the people depicted in this movie."
Lamont also defends short selling, and he notes that short sellers were actually the heroes of another finance-world movie, "The Big Short," and are a necessary ingredient in a functioning market.
His message to folks seeing "Dumb Money"? "The only free lunch in finance is diversification. Don't give up free lunch. Embrace free lunch. You should be diversified. It's OK to gamble a few dollars on crazy schemes, but the majority of your money should be in a diversified portfolio."
Lead photo by Michael M. Santiago via Getty Images
Get more smart money moves – straight to your inbox
Sign up and we'll send you Nerdy articles about the money topics that matter most to you along with other ways to help you get more from your money.