What to Do When the Stock Market Crashes
It's bound to happen. Here are five things to do before and during the next market meltdown.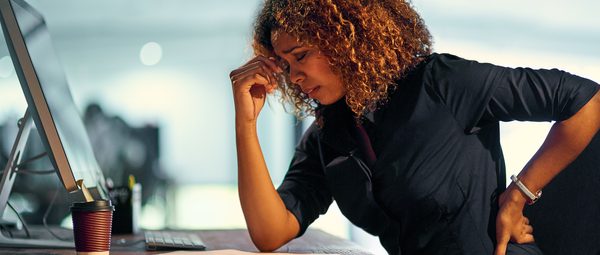 Many or all of the products featured here are from our partners who compensate us. This may influence which products we write about and where and how the product appears on a page. However, this does not influence our evaluations. Our opinions are our own. Here is a list of our partners and here's how we make money.
---
The investing information provided on this page is for educational purposes only. NerdWallet does not offer advisory or brokerage services, nor does it recommend or advise investors to buy or sell particular stocks or securities.
One minute, the market's hitting record highs. The next — blammo — we're in the throes of a stock market correction.
While the ongoing COVID pandemic continues to be the primary driver behind current market turmoil, the stock market doesn't require a pandemic to enter into decline. Market downturns are normal and can be caused by numerous factors. Although history can tell us how long crashes, corrections and bear markets have lasted, no one gets a calendar notice announcing the time, nature and projected magnitude of future dips. The stock market is going to crash at some point (it's happened throughout the market's history), there's just no way to know when.
What is a stock market crash?
While there's no specific number that indicates a crash, here's a bit of context. If the S&P 500 drops 7% in a single day, trading may be halted for 15 minutes. This has only happened a handful of times in the market's history, and indeed marks a very bad day on Wall Street. Considering the S&P 500 typically changes between -1% and 1% on any given day, anything outside these parameters could be considered an active day on the stock market — for better or for worse.
Here's a look at what the S&P 500 is doing today compared to the previous trading day.
Stock market data may be delayed up to 20 minutes, and is intended solely for informational purposes, not for trading purposes.
Understanding that a crash could happen in the future means you can plan for it today. Here's a five-step game plan for what to do while you're in the thick of it.
Advertisement
Promotion

Up to $600

when you invest in a new Merrill Edge® Self-Directed account.

Promotion

$5 to $1,000

in free stock for users who sign up via mobile app

Promotion

Get $600 or more

when you open and fund an E*TRADE account with code: BONUS21
1. Trust in asset allocation
When a market decline hits, your results may vary — and perhaps for the better — if you've invested money across different baskets of asset classes. Having an appropriate asset allocation is key to reducing investment risk. Adding diversification within asset classes takes it one step further, helping to smooth the ride through a tumultuous market.
If you've gone with a "set it and forget it" strategy — like investing in a target-date retirement fund, as many 401(k) plans allow you to do, or using a robo-advisor — diversification already is built in. In this case, it's best to sit tight and trust that your portfolio is ready to ride out the storm. You'll still experience some painful short-term jolts, but this will help you avoid losses from which your portfolio can't recover.
If you're a do-it-yourself type, even simple diversification (e.g. 70% of your money in an S&P 500 index fund and 30% in a diversified bond fund) will provide some cover during a crash.
When the dust settles you'll probably need to make some adjustments to that mix (a.k.a. rebalance your portfolio) since it's likely been thrown out of whack.
2. Remember your appetite for risk
Even though the stock market has its roller-coaster moments, the downturns are ultimately overshadowed by longer periods of sustained growth. That's the reality on paper so try to keep today's storm in context. If only our brains accepted that and didn't trigger emotion-driven reactions — like selling during market dips and possibly missing the eventual uptick.
Investing in the stock market is inherently risky, but what makes for winning long-term returns is the ability to ride out the unpleasantness and remain invested for the eventual recovery (which, historically speaking, is always on the horizon). You'll be able to do that if you know how much volatility you're willing to stomach in exchange for higher potential returns.
Ideally, at the start of your investment journey, you did risk profiling. If you skipped this step and are only now wondering how aligned your investments are to your temperament, that's OK. Measuring your actual reactions during market agita will provide valuable data for the future. Just keep in mind that your answers may be biased based on the market's most recent activity.
3. Know what you own — and why
An emotional reaction to a temporary slump isn't a good reason to dump an investment. But there are some good reasons to sell.
Part of doing stock research is crafting a written record of the strengths, weaknesses and purpose of every investment in your portfolio... and things that would earn each a place in the "out" box.
During a market downturn, this document can prevent you from tossing a perfectly good long-term investment from your portfolio just because it had a bad day. It's like an investing road map — a tangible reminder of the things that make a stock worth holding. On the flip side, it also provides clearheaded reasons to part ways with a stock.
» Seeking a safe haven? Here's why you should think twice before you buy gold.
4. Be ready to buy the dip
Market dips are when fortunes can be made. The trick is to be ready for the fall and willing to commit some cash to snap up investments whose prices are dropping.
You probably won't catch the stock at its low, but that's fine. The point is to be opportunistic on investments you think have good long-term potential.
Keep a running wish list of individual stocks you would like to own. Set aside some cash so you're ready for a flash sale when disaster strikes.
Don't be surprised if you freeze in place during the moment of opportunity. One strategy to overcome the fear of bad timing is to dollar-cost average your way into the investment. Dollar-cost averaging smooths out your purchase price over time and puts your money to work when other investors are huddled on the sidelines — or headed for the exits.
Being an investor is rewarding when the stock market's on a tear and your portfolio is going up in value. But when times get tough, self-doubt and ill-advised tactics can take root.
Even the most confident saver-investor can fall victim to harmful short-term thinking. Don't let self-doubt sabotage your financial plans.
Consider hiring a financial advisor to kick the tires on your portfolio and provide an independent perspective on your financial plan. In fact, it's not uncommon for financial planners to have their own financial planner on their personal payroll for the same reason. An added bonus is knowing there's someone to call to talk you through the tough times.
6. Focus on the long term
When the stock market declines, it can be difficult to watch your portfolio's value shrink in real time and do nothing about it. However, if you're investing for the long term, doing nothing is often the best course.
Thirty-two percent of Americans who were invested in the stock market during at least one of the last five financial downturns pulled some or all of their money out of the market. That's according to a NerdWallet-commissioned survey, which was conducted online by The Harris Poll of more than 2,000 U.S. adults, among whom over 700 were invested in the stock market during at least one of the past five financial downturns, in June 2018. The survey also found that 28% of Americans would not keep their money in the stock market if there were a crash today.
It's likely some of these Americans might rethink pulling their money if they knew how quickly a portfolio can rebound from the bottom: The market took just 13 months to recover its losses after the most recent major sell-off in 2015. Even the Great Recession — a devastating downturn of historic proportions — posted a complete market recovery in just over five years. The S&P 500 then posted a compound annual growth rate of 16% from 2013 to 2017 (including dividends).
If you're wondering why you should wait years for your portfolio to get back to zero, remember what happens when you sell investments in a downturn: You lock in your losses. If you plan to re-enter the market at a sunnier time, you'll almost certainly pay more for the privilege and sacrifice part (if not all) of the gains from the rebound.
Curious how long it would have taken to recover your losses after some of the stock market's major downturns? Use our calculator to find out.
Get more smart money moves – straight to your inbox
Sign up and we'll send you Nerdy articles about the money topics that matter most to you along with other ways to help you get more from your money.