Credit Union Loans: Low Rates, Flexible Terms
Credit union loans may have rates and terms that make them ideal for fair- and bad-credit members.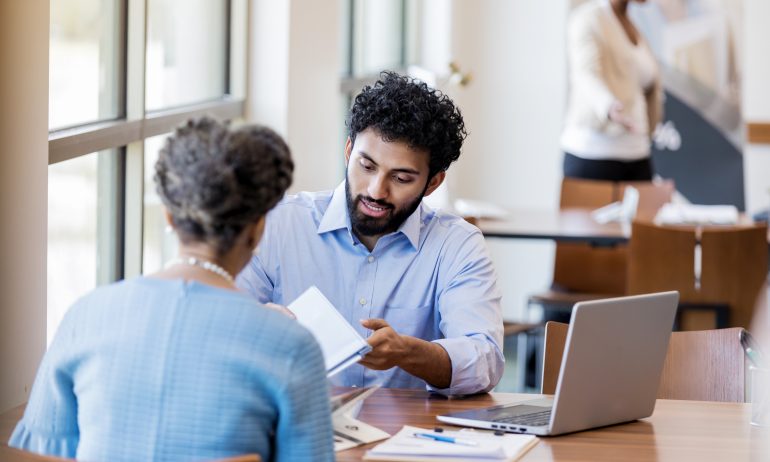 Many or all of the products featured here are from our partners who compensate us. This may influence which products we write about and where and how the product appears on a page. However, this does not influence our evaluations. Our opinions are our own. Here is a list of our partners and here's how we make money.
Your local credit union should be your first stop for borrowing money, especially if you have a fair or poor credit score (below 690). Credit union personal loans often have benefits over other lenders, including:
Credit unions are not-for-profit financial organizations that serve members who live, study, work or worship in a particular area. They are controlled by members, who elect volunteer board members to oversee the organization.
If you meet the credit union's requirements, you typically pay a one-time membership fee and a deposit of up to $25. You need to become a member before you apply for a loan.
Many credit unions offer both unsecured and secured personal loans. Both types of loans typically carry fixed rates, and the rate you'll get depends on your credit score, credit history, income and debts.
A low credit score alone won't disqualify you from getting a loan. Credit unions also consider your whole financial picture, including your credit history and standing as a member with the credit union, when reviewing your loan application. Still, a good score will get you a lower rate than someone with bad credit, so it pays to .
Credit unions come in many sizes, so the application process, approval criteria, rates and other aspects of a personal loan vary. Some allow online-only applications; others may require you to start the application online and visit a branch to complete paperwork.
There are two types of credit unions: federally chartered and state-chartered.
At federal credit unions, annual percentage rates on most types of loans are capped at 18%. Your credit union may choose to charge an application fee that isn't part of the APR.
As of March 2021, the average APR for a three-year federal credit union loan is 8.86%, while banks charge 9.98%, according to data from the National Credit Union Administration.
Some banks also offer personal loans, but they typically give the lowest rates only to those with excellent credit profiles. Online lenders offer, but they don't always consider your overall financial picture.
There are some downsides to personal loans from a credit union. Many credit unions and banks alike conduct a on applications — which can cause a small temporary dip in your credit score — while online lenders typically perform soft credit checks to see if you for a loan.
Credit unions also may not have the online or mobile banking technology you would get from a bank or online lender.
But loans from credit unions tend to be cheaper than those from online lenders, especially for borrowers with bad credit scores. Borrowers with fair credit received an average APR of 23.4%, according to anonymized offer data from users who pre-qualified in NerdWallet's lender marketplace in 2020.
If you can't qualify for a loan because of poor credit or an insufficient credit history, some credit unions offer .
In these types of loans, a second borrower is added to the loan application. This for paying back the loan and any associated fees, should the primary borrower be unable to do so.
Adding another borrower to your loan application may help you get approved and may also help you get a higher loan amount or lower rate.
Some federal credit unions offer , which are small installment loans regulated by the NCUA.
Credit unions that offer these loans often don't look solely at a borrower's credit score, but instead consider their income and ability to repay.
Federally chartered credit unions can offer two types of payday alternative loans, known as PALs I and PALs II.
PALs I was the original type of payday alternative loan. According to the NCUA, these loans:
PALs II is the newer of the two loans. These loans have similar rules, with the following exceptions:
A borrower can't have both types of loans at the same time.
If you're already a member and you can withstand a temporary hit to your credit score, a credit union may get you the cheapest loan. NerdWallet recommends comparing loans from multiple lenders.
You can pre-qualify with multiple online lenders on NerdWallet and compare your estimated rate with one from your credit union.