Debt Consolidation Loans or Balance Transfer Cards: Which Is Right for You?
Compare two common ways to consolidate debt: debt consolidation loans and balance transfer credit cards.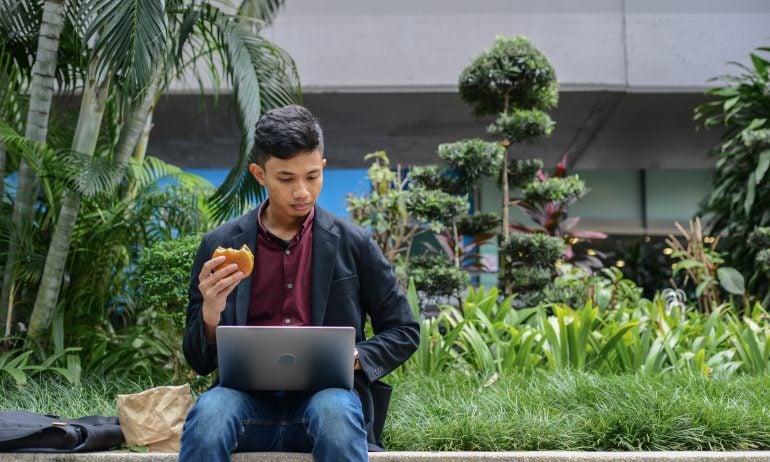 Many or all of the products featured here are from our partners who compensate us. This may influence which products we write about and where and how the product appears on a page. However, this does not influence our evaluations. Our opinions are our own. Here is a list of our partners and here's how we make money.
Debt consolidation loans and balance transfer credit cards are two common debt consolidation strategies that can lower the amount of interest you owe and help you pay off debt faster and more simply.
A key difference involves how many debts you want to turn into one. Debt consolidation loans are typically larger sums used to combine several debts, while balance transfers usually pay off smaller balances on one or two high-interest credit cards.
A debt consolidation loan rolls multiple debts into a single monthly payment that you pay over a fixed period, typically two to five years. These loans can have lower interest rates than most credit cards, which allows you to save money on interest over the life of the loan.
A balance transfer involves moving high-interest credit card debt to a new credit card that charges 0% interest for a period of time, usually 12 to 18 months.
Compare the pros of consolidation loans and balance transfer cards
Obtaining a debt consolidation loan or balance transfer credit card depends in part on your credit score. People with good or excellent credit (above 690 on the FICO scale) have more options than those with bad credit, and their interest rates will be lower.
It's also important to keep in mind that these products aren't free. Some debt consolidation loans have an origination fee, a one-time cost that's usually deducted from the loan proceeds. Many credit card companies charge a fee to make a balance transfer, usually about 3% of the total being transferred.
Pros of debt consolidation loans
Loans can be large enough to consolidate multiple debts, including credit cards, other personal loans or medical bills.

Annual percentage rates may be low for those with good to excellent credit.

Some lenders will directly pay off your credit card, saving you that step.

Fixed rates and monthly payments are easier to budget and give you a payoff date.
Pros of balance transfer credit cards
0% APR period for 12 to 18 months saves you money on interest.

Once paid off, you'll have another open credit line, which can boost your credit score.

Some balance transfer credit cards have no annual fee or include rewards, such as points or travel perks.
Consolidating your debt successfully
Consolidating can be an effective way to get a handle on your debt. But it won't address spending habits that led to getting a debt consolidation loan or balance transfer card. Establishing a realistic budget that includes money for things you want as well as debt payments can help you keep spending in line.
Even more important is to avoid running up large balances on the credit cards you've paid off. A debt consolidation loan or balance transfer card won't be helpful if it ends up breaking your budget and pushing you further into debt.