How to Get a Debt Consolidation Loan With Bad Credit
Getting a debt consolidation loan with bad credit may require building your credit or adding a co-signer.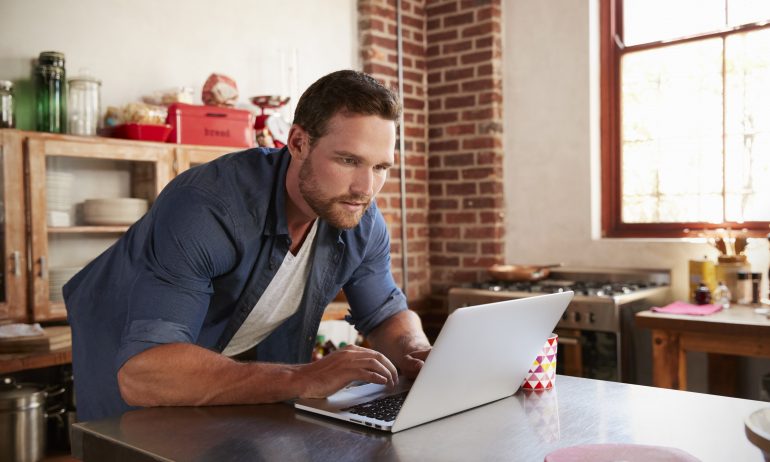 Many or all of the products featured here are from our partners who compensate us. This may influence which products we write about and where and how the product appears on a page. However, this does not influence our evaluations. Our opinions are our own. Here is a list of our partners and here's how we make money.
Getting a if you have bad credit may require some shopping around, but there are options, including loans from credit unions and online lenders.
Some lenders cater to borrowers with bad credit (a credit score below 630 FICO) and consider factors beyond score, such as education, income and job history.
A debt consolidation loan should have a lower interest rate than the combined rate on your current debts and allow you to pay off the debt more quickly. Here's how to get a debt consolidation loan with bad credit.
Are mistakes on your credit report the reason why your score is low? Check for errors such as wrong accounts, incorrectly reported payments or inaccurate credit limits.
Through April 2022, you can check your credit report weekly for free at each of the three major credit reporting bureaus — Experian, Equifax and TransUnion — using .
Even a small bump in your credit score may for a debt consolidation loan. Going from a bad to a fair credit score (a FICO score of 630 to 689) could also lead to a more affordable loan with a lower interest rate.
If you don't need to consolidate debts right away, consider ways to increase your income and pay off small debts. This improves your , which lenders use to evaluate your ability to repay a loan. The lower the DTI ratio, the more likely a lender may approve your loan application.
Some lenders allow co-signers, which can help you qualify for a loan and get you a lower rate. Typically, the co-signer's credit score must meet or exceed the lender's minimum requirement.
Keep in mind that the for the loan. If you miss payments or fail to repay the loan, your co-signer's credit score may suffer.
Compare interest rates and terms from multiple lenders to get a loan with repayments that fit your budget. You can with most online lenders and see estimated rates. This involves a soft credit check, which doesn't hurt your credit score.
Shop for consumer-friendly features such as direct payment to creditors, which means the lender sends the loan funds to your creditors, simplifying the process — and eliminating any temptation to use the cash for something else.
are not-for-profit financial organizations that may offer more flexible terms and lower rates than online lenders.
Federal credit unions cap annual percentage rates on personal loans at 18%.
Credit unions don't typically allow you to pre-qualify for a loan; applying requires a hard credit check, which can temporarily hurt your credit score and make it harder to shop around.
You also need to become a member of the credit union to apply for a loan, which may mean living or working nearby and paying a small membership fee.
and both provide personal loans for debt consolidation with low rates, no origination fees and no minimum credit score requirements. First Tech also offers direct payment to creditors.
provide fast funding, since you can often complete the entire loan process online and get funded within a few days.
Online lenders may charge higher rates for bad-credit borrowers than credit unions do. In 2020, borrowers with bad credit (below 630 FICO) qualified for an average estimated APR of 28.7%, according to a NerdWallet survey.
Online lenders may also charge that cover the costs of processing your loan. The fee is typically deducted from the loan proceeds, so you might have to request a larger loan in order to get the full amount you need.
is one of the best online lenders for a bad-credit loan. It accepts applications from borrowers with bad credit, and if you use the loan to pay off credit card debt, Upstart will send the funds directly to your credit card issuers.
also considers bad-credit applicants. If you get a debt consolidation loan and have Upgrade send the funds directly to creditors, you may qualify for an additional rate discount (ranging from 1% to 3%).
If debt consolidation loans don't work for you, here are some possible alternatives.
The debt snowball method uses early wins to keep you on track to being debt-free. In this method, debts are arranged from the smallest balance to the largest. Then, you prioritize paying off the smallest debts, even if other debts have higher interest rates.
Once the smallest debt is repaid, put the monthly payment for that debt toward your next-smallest balance until that's paid off. Continue to roll payments toward each debt until you're debt-free.
A debt management plan from a nonprofit credit counseling agency can help reduce your interest rate and pay off debt faster. It's an option if you have credit card debt and if you can stick to a payment plan for several years while not using the credit cards.
Discharging your debts in bankruptcy may be an option if you are overwhelmed by debt and it will take five years or longer to repay it through consolidation. Bankruptcy wipes out most kinds of unsecured debt, including credit cards and medical bills.
While your credit score may initially take a hit, it should begin to recover within months after filing for bankruptcy.