4 Steps to Pre-Qualify for a Personal Loan
Pre-qualification is a quick process that lets you preview your potential loan terms without hurting your credit score.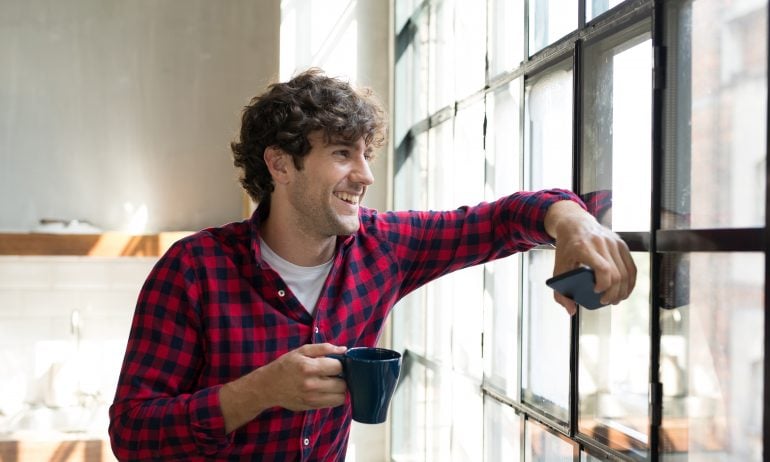 Many or all of the products featured here are from our partners who compensate us. This may influence which products we write about and where and how the product appears on a page. However, this does not influence our evaluations. Our opinions are our own. Here is a list of our partners and here's how we make money.
Pre-qualifying for a personal loan is a preliminary step in the loan approval process. It gives lenders a preview of your creditworthiness, and it gives you a preview of the loan you might receive.
Getting pre-qualified, however, doesn't guarantee you a loan; lenders will verify your information before final approval.
Many lenders let you pre-qualify on their website by filling out an online form, which can include:
Because rates and terms vary among lenders, NerdWallet recommends pre-qualifying for multiple to compare offers.
These offers will include your potential loan terms, like the amount you qualify for and the interest rate, though those numbers might change after you formally apply and a lender gains detailed insight into your finances.
Pre-qualifying for a personal loan should not impact your credit score.
Once you submit the pre-qualification form, lenders will do a  to determine your creditworthiness, which doesn't show up on your credit report. Borrowers should pre-qualify with multiple lenders to find the best and cheapest loan option.
If you continue with a loan application after pre-qualifying, the lender will verify your financial history with a hard credit check, which will appear on your credit report for up to two years and temporarily shave a few points off your score.
Your credit score — which reflects your ability to manage debt — is the most important factor for most personal loan lenders. For that reason, is the best way to increase your likelihood of pre-qualifying.
Pay your bills on time, keep your balances low and aim to pay your credit card balances in full each month to keep your debt low.
You could also look into getting a , which requires you to pledge collateral like your car or savings account to guarantee the loan. It's usually easier to get approved for a secured loan, but you could lose the collateral if you fail to make payments.
Some lenders offer joint loans or loans. Both options allow you to add someone with stronger credit to your application, increasing your chances of approval, but that person is on the hook for any missed payments.
If you're worried about qualifying because of your credit score,  may carry low rates and flexible terms for bad-credit applicants.
There are also online lenders that offer These lenders consider other parts of your application, like your education and where you work, to help qualify you. But they typically offer higher rates, so the loan will be more expensive.
Once you submit your pre-qualification form, you should see potential loan terms within minutes. If you're happy with the amount, rate and repayment term, you're ready to formally .
This usually involves uploading financial documents like bank statements and recent tax returns, which the lender uses to verify the information you submitted during pre-qualification. After you finish the application, the lender will perform a hard credit check.
If approved, some lenders can fund the loan as soon as the next business day, depositing the money into a checking or savings account of your choice. Most lenders can fund within one week.
If your application is denied, you should receive an adverse action notice or letter. This will include information about the credit agency that provided the report, why you were denied, your current score and factors contributing to it, and how you can get a free copy of your report.
This information can be valuable in finding ways to and increase your odds of getting approved for a personal loan in the future.
If you're in a pinch, consider other , get a loan from a family member or friend, or request a no-interest . Higher-interest options, like payday loans, should be a last resort for most borrowers.