How to Use A Net Price Calculator
Use a college's net price calculator to get an accurate picture of potential college costs.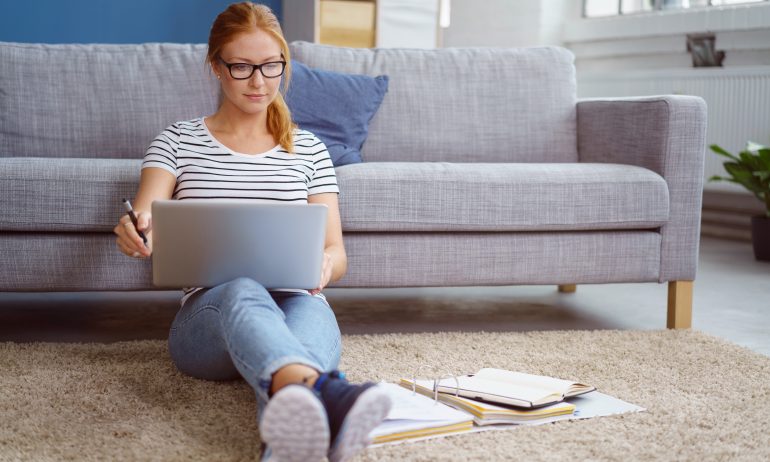 Many or all of the products featured here are from our partners who compensate us. This may influence which products we write about and where and how the product appears on a page. However, this does not influence our evaluations. Our opinions are our own. Here is a list of our partners and here's how we make money.
More on navigating student aid:
For many students and parents, college enrollment decisions come down to cost. That's why the federal government requires every college and university that offers federal student aid to have an online net price calculator.
Here's what it is, how to find it and why you should use one.
What is a net price calculator?
A college's net price is its attendance costs that students and parents need to pay out-of-pocket or through student loans. It's calculated as the college's total cost — including tuition, room and board, and books — minus any grants and scholarships for which a student is eligible.
Where can I find a net price calculator?
You can find each institution's net price calculator on its financial aid website. Many are also included in this list. Keep in mind that to be eligible for federal grants, loans and work-study programs, you need to fill out the Free Application for Federal Student Aid, or FAFSA.
You can explore schools' net price calculators before or after filling out the FAFSA.
How do you use a net price calculator?
Completing a net price calculator takes about 20 minutes and requires students or parents to answer questions about the parents' income, taxes and assets. Before getting started, gather your most recent tax returns and bank statements.
If the schools you want to compare use the College Board's Net Price Calculator, you can create a College Board account and save your information. Then you can compare the net prices of various schools without having to re-enter your personal and financial information.
It's a more accurate predictor of cost
Don't let the cost of attendance — the total cost of tuition, room and board — prevent you from applying. That might not be the amount you'll actually pay.
For example, say University A costs $50,000 per year and University B costs $35,000. At first glance, University B appears more affordable. But once you've completed both schools' net price calculators, you might find that you qualify for $20,000 in aid from University A and no aid from University B. That brings University A's net price to $30,000, or $5,000 less than University B's.
They're not all completely accurate
All colleges and universities are required to have a net price calculator, but they're not all standardized. Institutions use different information and formulas to calculate net price, and some use out-of-date costs.
Net price calculators also don't include talent-based aid, such as scholarships for athletics or fine arts, and may not include merit-based aid. But if an institution has a clear-cut system for determining merit-based aid, such as certain test score or grade point average thresholds, then it might be included, says MorraLee Keller, former director of technical assistance at the National College Access Network.
Finally, net price calculators don't guarantee aid. You'll have to wait for award letters from the schools at which you or your student is accepted to find out exact amounts.
Spot your saving opportunities
See your spending breakdown to show your top spending trends and where you can cut back.