What Is Adverse Credit History?
Adverse credit is a negative mark on your credit report that will disqualify you from receiving federal PLUS loans.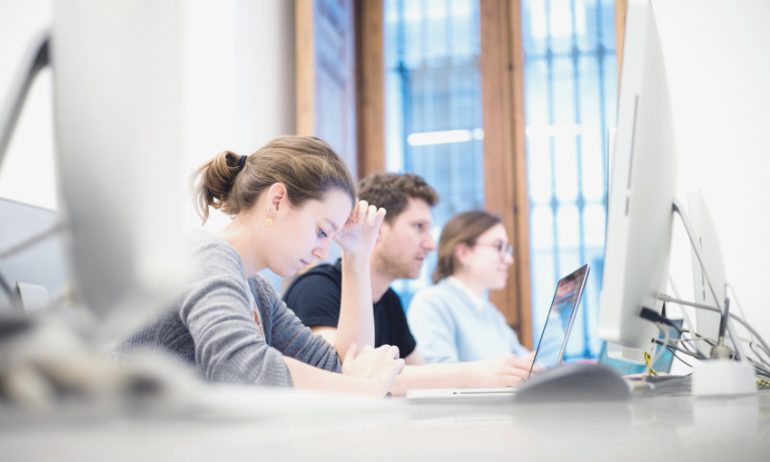 Many or all of the products featured here are from our partners who compensate us. This influences which products we write about and where and how the product appears on a page. However, this does not influence our evaluations. Our opinions are our own. Here is a list of our partners and here's how we make money.
Adverse credit history is the Department of Education's credit standard for evaluating parents and graduate students who are applying for federal direct PLUS loans.
What is adverse credit history?
Generally speaking, you have adverse credit if you have a negative mark on your credit report. If you're unsure whether you do, pull your free credit report to double-check. More specifically, the department considers your credit adverse if you:
Are currently behind by 90 days or more on one or multiple debts totaling more than $2,085.

Have had a debt that was charged off or placed in collections in the last two years. Charged off means that the lender wrote the debt off as a loss on its balance sheet. Charged-off loans are still collectible.

Have been subject to at least one of the following in the past five years:

Write-off of a federal student loan
How to get a PLUS loan with adverse credit
If you have adverse credit, you can still get a PLUS loan if you complete PLUS Credit Counseling and you do one of the following:
Apply with an endorser who doesn't have an adverse credit history. Like a co-signer, an endorser is someone who agrees to pay your debt if you don't. Have your co-signer complete an endorser addendum online. They'll need their own FSA ID to do so; they can create one on studentaid.gov. If they'd prefer to apply on paper, you can log onto your Federal Student Aid account and print a paper addendum for them to complete.
Appeal the credit decision. You can do this by documenting to the Department of Education that the information on your credit report is incorrect or that there are extenuating circumstances related to your credit. The FSA site details what documentation you'll need to support your appeal based on the type of adverse credit history you have. Once all documentation has been received, the education department will send you its determination within seven to 10 business days. Appealing doesn't guarantee that you'll be offered a PLUS loan. Generally, losing your job isn't enough to constitute an extenuating circumstance.
If you have adverse credit, you should still apply for a PLUS loan by filling out the Free Application for Federal Student Aid, known as the FAFSA. You'll get more information about PLUS loan counseling and the above two options after you apply. If you still don't qualify for a PLUS loan and you're a parent, your child may be eligible for additional unsubsidized federal direct loans.
How student loan credit standards compare
From a credit perspective, getting a PLUS loan is harder than getting a federal direct subsidized or unsubsidized loan, and easier than getting a private student loan.
Those other types of federal student loans don't require a credit check. Private student loans do require one, and you typically need a good score to qualify. Also, your score affects the private student loan interest rate you're offered.
PLUS loans fall somewhere in the middle. The government checks your credit before extending you a PLUS loan, but your score won't determine your interest rate or even whether you're eligible. As long as your credit isn't considered adverse — and now you know what that really means — you will qualify.
Get pre-qualified in just 3 minutes with Credible
Check multiple student loan lenders to get accurate, pre-qualified rates with no impact to your credit score.
Spot your saving opportunities
See your spending breakdown to show your top spending trends and where you can cut back.