Does Refinancing Student Loans Save Money?
Refinancing can save you money — how much you save depends on your credit, income and financial health.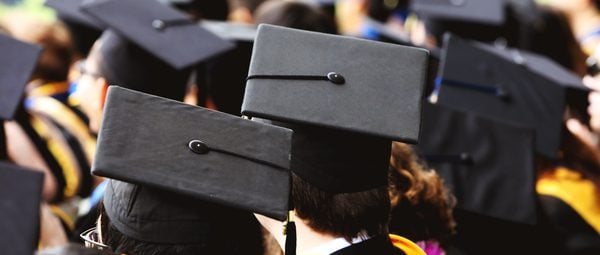 Many or all of the products featured here are from our partners who compensate us. This influences which products we write about and where and how the product appears on a page. However, this does not influence our evaluations. Our opinions are our own. Here is a list of our partners and here's how we make money.
Forbearance extended (again)
With federal student loan payments paused, consider all options before you refi.
Refinancing student loans can save money by lowering how much you pay in interest and the time it takes to pay off the loan.
Student loan refinancing is trading in multiple loans for one, new loan — ideally with a lower interest rate. You can save the most money with a lower rate and shorter loan term. But the exact savings will depend on your income, credit score and debt-to-income ratio.
Get personalized student loan savings estimates
To estimate your savings and decide whether you should refinance, you'll want customized rates based on your financial profile. Lender's rates vary, so you'll want to shop and compare.
Here's how to compare offers from multiple lenders:
1. Get rate estimates. As you research some of the top student loan refinance lenders, see which ones allow you to pre-qualify. To pre-qualify, you'll enter basic information so the lender can do a soft credit pull. The soft credit pull — which does not hurt your credit score — is used to see what interest rate you qualify for.
For lenders that don't offer pre-qualification, you'll need to complete a full application to see personalized interest rates. Applications trigger a hard credit pull. Multiple hard inquiries can hurt your credit. But if you apply for multiple refinance loans within a short time period, the credit bureaus typically count it as a single hard pull. This can lessen the impact on your credit score.
2. Compare APRs. Once you have several estimates or offers, compare rates apples-to-apples by looking at the annual percentage rates. APRs represent the true borrowing cost, including any fees that apply.
3. Consider other loan features too. Getting the lowest possible rate will save you the most money, but there are other features to pay attention to. Term length can impact your savings. The longer you pay on a loan, the more you pay in interest. Choosing a shorter term can help you save the most money, but it can also require a higher monthly payment. See if you can qualify for a student loan refinance bonus as well.
Student loan refinance lenders advertise that you could save "thousands," which isn't necessarily an empty promise. They typically determine this number by comparing the average amount of interest a subset of their customers would pay with and without refinancing.
For instance, say the average customer owes $100,000 in student loans with an 8% interest rate. On a 10-year repayment plan, that borrower would pay $45,594 in interest throughout the life of the loan. If the same customer gets a 5% interest rate after refinancing and keeps a 10-year loan term, he or she would save about $18,315 by lowering their total interest payments to about $27,279.
Remember that your rate will depend on your credit score, income and financial health. So shop for personalized estimates instead of relying on advertised interest rate ranges.
Estimate your refinancing savings
Can you refinance student loans?
Should I refinance my student loans?
Can I refinance my student loans more than once?
Spot your saving opportunities
See your spending breakdown to show your top spending trends and where you can cut back.