How to Get a Low-Interest Student Loan
Get a low-interest student loan by shopping around, applying with a co-signer and finding discounts.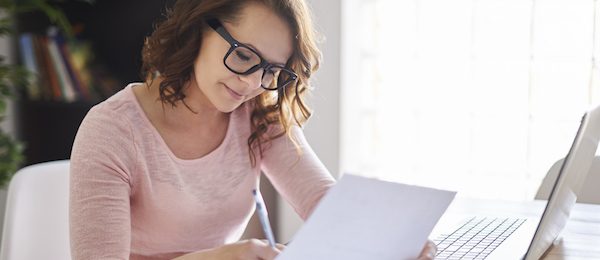 Many or all of the products featured here are from our partners who compensate us. This influences which products we write about and where and how the product appears on a page. However, this does not influence our evaluations. Our opinions are our own. Here is a list of our partners and here's how we make money.
All federal loans issued each year have the same, fixed interest rate — regardless of the borrower's credit. Private student loans, on the other hand, have wide-ranging interest rates.
Current student loan interest rates
These ranges are wide because they account for differences in borrowers' credit profiles and loan terms, among other factors. Whether you're taking out a private loan for the first time or refinancing your existing college debt with a private lender, do all of the following to get the lowest rate on student loans.
Different lenders offer different interest rate ranges, so compare private student loans to ensure you get the best rate you qualify for. Look at the annual percentage rates, the most accurate way to compare interest rates. The APR reflects the loan's true cost including accrued interest, capitalized interest and any origination fees that apply.
Private student loans are generally credit-based, which means the interest rate you get depends on your credit history. Generally, the higher your credit score, the lower the interest rate you'll qualify for. In addition to credit history, lenders typically evaluate income and other debt owed. The higher your income compared to your total outstanding debts, the more likely you are to qualify for a lower interest rate.
If you don't have excellent credit or a high enough income, you'll likely qualify for a lower interest rate by applying with a co-signer who has good credit and a solid income.
Your co-signer will be responsible for making payments if you don't. However, they don't have to be on the hook forever — many lenders allow a co-signer release after the primary borrower makes on-time payments for a certain amount of time.
Most federal and private lenders offer a 0.25 point interest rate reduction for borrowers who sign up to have their monthly payments automatically deducted from their bank account. Often, the rate ranges that lenders advertise include the autopay discount.
In addition to saving you money, signing up for autopay can also bring peace of mind: You won't have to worry about accidentally missing a payment.
Get any discounts that apply
Some lenders offer additional discounts on top of autopay discounts. These may include:
Loyalty discount. If you have an existing bank account with a lender.
Discount for opting for interest-only payments. If you choose not to defer payments until after graduation by making interest-only payments during school.
Discount for linking autopay to an existing account. If you connect autopay to a bank account you have with the lender.
Promotional discounts. Lenders will offer additional discounts for short, promotional periods.
Decide between fixed and variable
Variable student loan interest rates typically start out lower than fixed rates. However, variable rates are subject to rise monthly or quarterly, depending on the lender. Fixed rates stay the same throughout the life of the loan. If you're planning to pay your loan off very quickly, choosing a variable rate might make sense.
Pick the shortest term you can
Lenders typically offer a few options for the loan's term, or the length of the repayment period. Generally, you'll get the lowest interest rate by choosing the shortest loan term. You'll also save on interest because you'll be paying interest for a shorter period of time. On the flip side, a shorter loan term means your monthly payments will be higher, so choose the shortest term you can comfortably manage.
Spot your saving opportunities
See your spending breakdown to show your top spending trends and where you can cut back.