Largest Source of Free Money for College Can't Keep Up
The largest source of federal grant aid covers far less of the cost of college than it once did.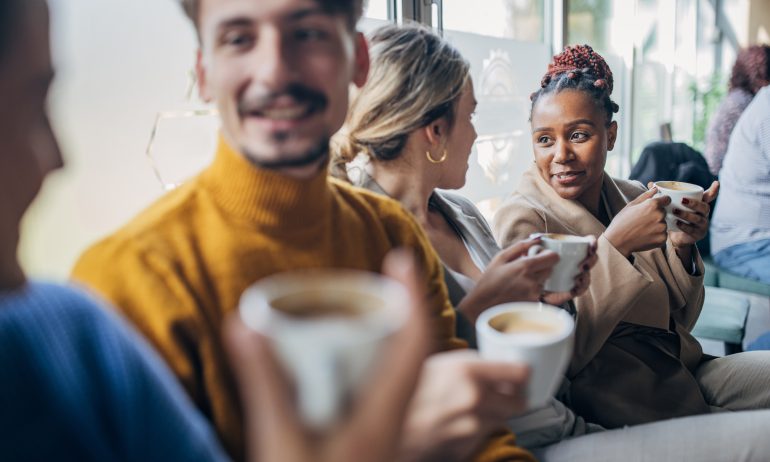 Many or all of the products featured here are from our partners who compensate us. This influences which products we write about and where and how the product appears on a page. However, this does not influence our evaluations. Our opinions are our own. Here is a list of our partners and here's how we make money.
Many years ago, one federal grant could cover all tuition and fees for the most at-need college students. And though the rise in the cost of college has slowed considerably in the past decade, the Pell Grant's impact has dwindled to a fraction of what it once was.
My mother relied on the Pell Grant — the largest source of federal grant aid — in the 1980s, raising three kids alone and working full time. This was before online classes, and she commuted both to work and then to the next town over for school. Back then, the maximum Pell Grant would cover more than the average tuition and fees at public, four-year institutions. In the early 2000s, I did the same, chasing my undergraduate degree while working in retail and raising my daughter as a single mom. Then, the maximum Pell Grant covered 91% of those costs. Now, a couple of decades later, it covers only 68%.
The Pell is not just for non-traditional students like my mom and me, but lower-income traditional students too. In the 2021-22 school year, an estimated $26 billion was distributed through the Pell program. But that money isn't going nearly as far as it once did, compounding the burden of student and parental debt among those who can stand it least.
Over the past 20 years, the price of attending the most affordable colleges has risen 64% after adjusting for inflation. The maximum Pell Grant has risen just 6%.
Note: The maximum Pell Grant award for the 2023-24 school year will be $7,395, up from $6,895 in 2022-23, a drop-in-the-bucket improvement.
Grants, unlike loans, are largely considered "free money" for college — they don't need to be paid back. And because they come from a limited pool, most are reserved for the students who need financial assistance the most.
A student can qualify for grant aid from federal, state, institutional and private sources, and make up remaining financial need with student loans.
This gap — between what is provided by grants and what is needed — has grown, increasing dependence on student loans. In 2016, the last year for which this data is available from the National Center for Education Statistics, 57% of all dependent students (those who depend on their parents) relied on student loans, compared with 44% in 1996.
This isn't to say grant aid in general isn't growing. As a matter of fact, the total distribution of all grant types more than doubled from the 2001 to 2021 school years, with growth in institutional grant aid — from the schools themselves — growing at the fastest rate.
Just how much of a Pell Grant (or other need-based grant) a student qualifies for is based on the information they submit each year in the Free Application for Federal Student Aid. Big changes, including a simplified FAFSA and expanded Pell eligibility based on poverty guidelines, are planned for the 2024-25 school year — both welcome improvements.
Goal: Graduate with less student loan debt
Maximizing grant aid isn't only about paying for school (and graduating with less debt), but increasing the odds of graduation in general. At best, financial stress is a distraction from learning. At worst, the inability to afford college without taking on significant debt or a full-time job can push students out of school before that goal is achieved.
Fill out the FAFSA as soon as possible. The FAFSA, which must be submitted every year, is the key to determining a student's eligibility for grants and other financial aid, including federal student loans. The application generally opens in October for the upcoming school year, though this year's updated FAFSA is already delayed until at least December, per the Department of Education. Because many grant and scholarship funds are first-come, first-served, parents and students are urged to fill out and submit the application right away, for every single year the student anticipates attending school.
Apply for scholarships, every year. High school seniors are encouraged to apply for scholarships of all stripes, at all levels, for any institutions they're even considering attending. But the pursuit of scholarship money shouldn't stop when they reach their freshman year of college. Continue to seek out scholarship opportunities provided by the school, community organizations, parents' employers and anywhere they're offered. The Department of Labor's Scholarship Finder provides a good place to start.
Parents: Think critically before borrowing to fund your child's education. The use of Parent PLUS loans has increased along with the use of student loans over the past few decades. But parents who take out loans to help pay for their children's college could be jeopardizing their own long-term financial goals. Parents should prioritize their retirement savings first — they won't be able to borrow for that.
Spot your saving opportunities
See your spending breakdown to show your top spending trends and where you can cut back.