Sorority Costs: Are the Benefits Worth It?
Sorority costs can add up quickly, but the benefits could still outweigh the expenses.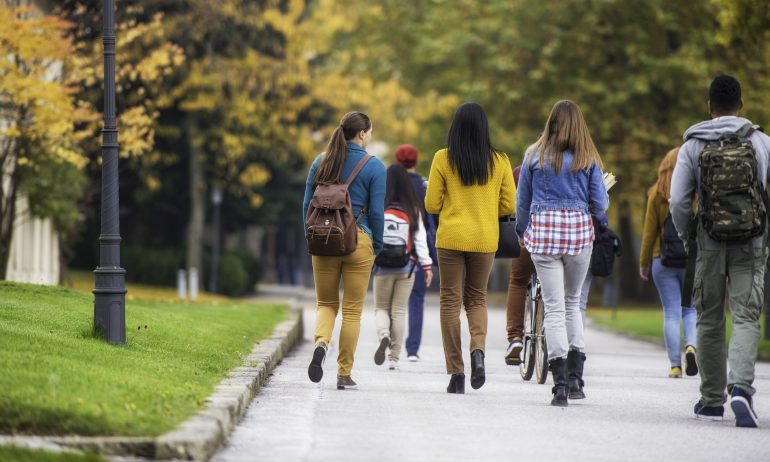 Many or all of the products featured here are from our partners who compensate us. This influences which products we write about and where and how the product appears on a page. However, this does not influence our evaluations. Our opinions are our own. Here is a list of our partners and here's how we make money.
Being in a sorority isn't cheap. Women pay national and chapter dues, plus new member fees, which all vary by organization.
At the University of Central Florida, for example, rent is between $1,500 and $3,300 per semester, depending on the organization. Dues are around $400 for sororities per semester. But the university says living in one of the chapter houses is typically less expensive than living in dorms.
Sororities at the University of Mississippi provide estimates for in-house member dues of $2,900 to $4,200 per semester
Living in-house as a member of one of the Alabama Panhellenic Association sororities at the University of Alabama costs anywhere from $7,000 to $7,600 per semester. This includes room, chapter meal plan, local chapter fees and any national or international fees.
On top of dues, there are less obvious costs that can include lettered apparel, recruitment clothing, gifts for younger members and sometimes, fines for missing events. New members will also incur additional fees. For example, Alpha Chi Omega at the University of Southern California charges new members a fee of $2,158. At the University of Arkansas, new members pay $2,375 upfront.
All these expenses may leave potential members and their parents wondering, is it worth it? Here are some ways sorority costs can pay off.
A sorority house can be cheaper than the dorms
Housing costs vary by chapter, but the price of living in a sorority house is often much less than living in a dorm.
For example, Delta Gamma is the least expensive sorority house to live in at Butler University in Indianapolis, at $3,872 per semester including room and board. In comparison, the least expensive university housing options are Ross Hall, at $6,375 per semester for a double room and the required meal plan. Butler students are required to live on campus freshman through junior years, making Greek life the more affordable option.
Being a member could boost academic success
Sororities began in the 1870s as academically focused organizations at a time when few women attended college. In first-generation sororities, women were fined for not practicing their academic work in front of each other, with the idea that if they practiced, they would perform better, says Diana Turk, author of "Bound by a Mighty Vow: Sisterhood and Women's Fraternities, 1870-1920."
Sororities have evolved to be more social organizations, but they still emphasize academics. Many chapters set minimum GPA expectations and track chapter averages. The National Panhellenic Conference sorority members, for example, reported an average GPA of 3.29 for fall 2017.
Sororities have evolved to be more social organizations, but they still emphasize academics.
Beyond grades, sorority women are more likely to graduate on time compared with their non-Greek counterparts, according to 2014 findings published in the Journal of Behavioral and Experimental Economics.
Sororities provide valuable ways to better yourself
Sororities offer women the opportunity to serve in leadership positions on their chapters' local and national boards. Getting involved can make you more likely to benefit from your Greek organization, according to findings of a 2011 study by the Association of Fraternity/Sorority Advisors.
These organizations also offer the opportunity for members to help the community. Most chapters have a member in charge of philanthropy whose job it is to coordinate volunteer efforts. In 2017-18, the 26 National Panhellenic Conference sororities and alumnae raised a total of nearly $34 million for various charities and spent almost 2.5 million hours doing community service.
Membership can lead to job opportunities
After graduation, sorority connections can often lead to job opportunities. Amanda Kane, a Kappa Kappa Gamma alumna from the University of New Mexico, got her first job after college doing communications for a health care system by networking with a woman in a different sorority. She says her shared connection to sorority life with the woman helped expedite her application when she applied for the job.
Spot your saving opportunities
See your spending breakdown to show your top spending trends and where you can cut back.