Sorority Costs: Is the Expense Worth It?
Sorority costs can add up quickly.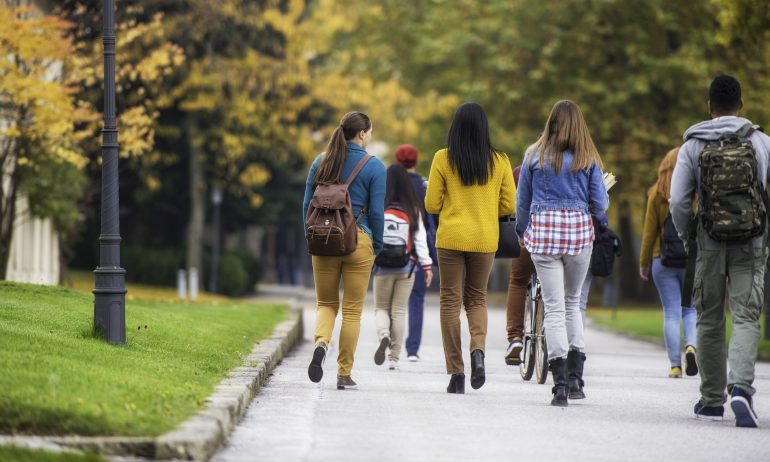 Many or all of the products featured here are from our partners who compensate us. This influences which products we write about and where and how the product appears on a page. However, this does not influence our evaluations. Our opinions are our own. Here is a list of our partners and here's how we make money.
Sororities can come with lots of benefits and high costs. Typically, a sorority is not worth it if you need to borrow money to cover the costs.
And while the benefits — like a strong sorority alumni network — can be helpful, you can replicate those advantages through other parts of college life. Clubs, volunteer groups, sports teams and other student-run organizations can serve a similar role as a sorority, and often at no additional cost.
Before pledging, learn about the typical costs of participating in Greek life.
5 sorority costs to expect
Pledging a sorority can be initially expensive, but there are ongoing fees to consider as well. Although fees, dues and other expenses vary by chapter and location, you can expect to pay the following costs:
Recruitment fee. Your recruitment fee covers some of the administrative costs associated with sorority rush, which is the recruitment process. This fee can be as high as $190.

New member dues. Generally, your first semester as a new member is the most expensive due to some additional one-time initiation fees. These new member dues range from approximately $850 to $5,000. 

Ongoing dues (living outside of a sorority house). As a sorority member, you must pay ongoing dues to maintain your membership and participate in sorority activities. For those living outside of the sorority chapter house or those in an unhoused chapter, the dues typically range from $400 to $4,500 per semester.  

Ongoing fees (living in the sorority house). Living in a sorority chapter house can be an attractive part of joining, but the cost varies. Depending on the chapter and house amenities, the cost can be as high as $9,500 per semester. Compare the cost with other student housing options, like dorms and off-campus housing.

Other expenses. Some costs associated with sorority life are harder to quantify. These expenses, such as gifts for new members, shirts or bags featuring the chapter letters, trips and other add-ons, can be significant. 
How to pay for a sorority
If your sorority dues exceed the official cost of attendance at your college, then you can't use federal or institutional financial aid, such as student loans, work-study and the government's need-based Pell Grant, to cover them.
However, there may be other sorority financing options available beyond federal or institutional financial aid.
Some sorority chapters offer scholarships and grants to members based on financial need or academic merit. These awards are usually geared toward existing members. However, some awards are designed to help new members cover the cost of joining.
Contact your sorority chapter to see what financial assistance programs may be available.
Some sorority chapters allow members to enroll in payment plans. If you're eligible for a payment plan, you can split your dues into monthly installments rather than having to pay an upfront lump sum.
Student loans from our partners

Get pre-qualified in just 3 minutes with Credible
Check multiple student loan lenders to get accurate, pre-qualified rates with no impact to your credit score.
Spot your saving opportunities
See your spending breakdown to show your top spending trends and where you can cut back.