Student Debt Continues to Rise for New Pharmacists
Average student debt among pharmacists increased by 4% to $179,514 for the class of 2020.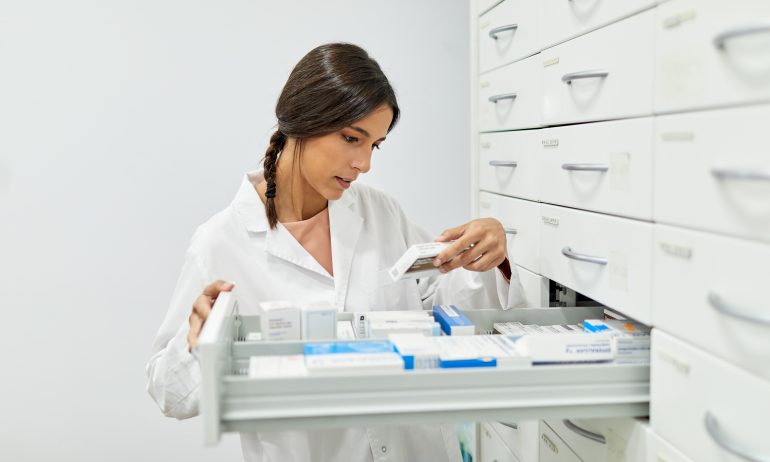 Many or all of the products featured here are from our partners who compensate us. This may influence which products we write about and where and how the product appears on a page. However, this does not influence our evaluations. Our opinions are our own. Here is a list of our partners and here's how we make money.
Students in the class of 2020 finished pharmacy school with an average debt of $179,514, according to a July 2020 survey from the American Association of Colleges of Pharmacy.
The average student debt among pharmacists increased 4% compared with the class of 2019 and has gone up 14% since 2016. Programs for a Doctor of Pharmacy degree, or Pharm.D., typically last four years.
The AACP, which helps make scholarships and loans available for students, has conducted its graduating student survey annually since 2007. Its 2020 report included responses from more than 9,900 pharmacy students from 134 schools. More than 86% of respondents indicated they had borrowed money to help pay for their degree.
How much are pharmacists' loan payments?
Federal student loan payments are currently on hold through 2020, giving all recent college graduates a bit more time to prepare for repayment.
But whenever new pharmacists' payments do kick in, their monthly bills could have four digits.
For example, say you finished pharmacy school with the average debt of $179,514. Based on a 10-year repayment term and interest rate of 7%, you would owe over $2,080 each month.
Total debt may be more or less depending on the school you attended. Pharmacists reported an average debt of $213,090 at private institutions in the AACP survey, compared with $147,938 for public programs.
With $213,090 of student debt, monthly payments would be more than $2,470 over a 10-year term at an interest rate of 7%. For $147,938, payments would be roughly $1,700.
Managing pharmacy school debt on low income
Pharmacists had an average salary in 2019 above $125,500, according to the U.S. Bureau of Labor Statistics. But new graduates may earn less depending on their career goals.
For example, 32% of AACP survey respondents said they planned to enter a residency program. The website PayScale places the average salary for pharmacy residents at just under $42,500.
Clint Gossage, a certified financial planner at CMG Financial Consulting in Scottsdale, Arizona, says pharmacists with low incomes post-graduation should consider enrolling in an income-driven repayment plan.
These plans set federal loan payments at between 10% and 20% of your previous year's income. Payments could be minimal if you didn't work while in pharmacy school.
"Usually when you go into (income-driven repayment), your first year your payment is going to be $0," Gossage says. "And your next payment will be based on only a half year of income so it's going to be relatively low."
Income-driven repayment could also make sense if you can't find a job. The BLS doesn't keep separate unemployment data for pharmacists, but the unemployment rate for all health-care practitioners was 3.8% in July 2020, an increase of more than 150% year over year.
Paying off pharmacy school debt fast
Refinancing replaces your existing student loans with a new loan, ideally with a lower interest rate. Don't refinance federal loans while payments aren't due or if you plan to take advantage of a federal program such as Public Service Loan Forgiveness, or PSLF.
PSLF forgives your remaining federal loan balance after you make 10 years of payments while working for an eligible nonprofit employer. Roughly 29% of AACP survey respondents said they plan to work for a hospital, in academia or for the government, which could qualify them for this program.
But Gossage says that if you work in the for-profit sector and your student debt is less than twice your income, "it's almost mandatory that (you) should be looking into some sort of refinance strategy."
You also want to consider refinancing pharmacy school loans as soon as possible if you have private loans. Private loans don't qualify for federal benefits, and refinancing rates are at all-time lows now.
If you had the average pharmacist debt of $179,514, refinancing from a 7% to 5% interest rate would decrease monthly payments by $180 and save you more than $21,600 overall on a 10-year repayment plan.
Spot your saving opportunities
See your spending breakdown to show your top spending trends and where you can cut back.