How to Apply for Student Loans: Federal and Private
Start by submitting the FAFSA to get federal student loans before turning to private options.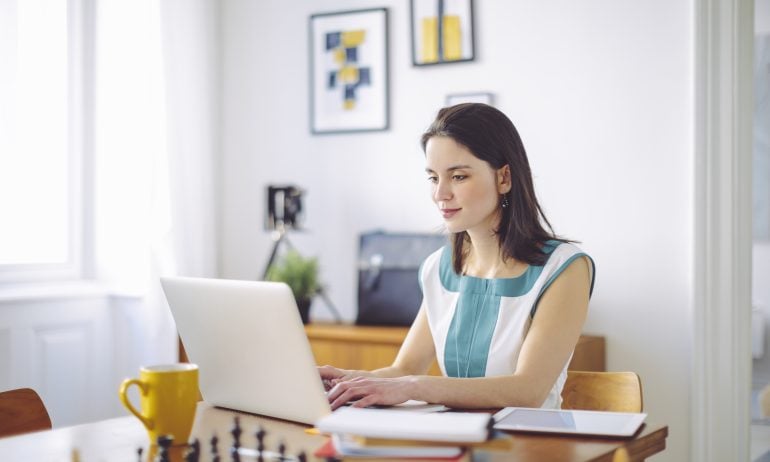 Many or all of the products featured here are from our partners who compensate us. This influences which products we write about and where and how the product appears on a page. However, this does not influence our evaluations. Our opinions are our own. Here is a list of our partners and here's how we make money.
Learn more about private student loans
Get pre-qualified in just 3 minutes with Credible
Check multiple student loan lenders to get accurate, pre-qualified rates with no impact to your credit score.
Before you apply for student loans, make sure you've exhausted other financial aid, by submitting the Free Application for Federal Student Aid, or FAFSA. The FAFSA is the only way to access free federal money, like grants and work-study programs, that you don't have to pay back.
If you still need to cover college expenses after exhausting your free money, know that all student loans aren't created equal.
Private loans, offered by financial institutions, don't have these same benefits. So it's usually best to turn to private loans only after you've borrowed as much as you can in federal loans.
How to apply for federal student loans
Complete the FAFSA as early as possible to see what federal aid you're eligible for. The FAFSA typically opens on October 1 for the following academic year. And you can fill out the FAFSA up until June 30. But this year the federal aid process is undergoing some major changes that are causing delays. Expect the 2024-25 FAFSA to open in December 2023.
After submitting the FAFSA, you'll receive a Student Aid Report that lists the type of federal loans available to you and how much you can borrow.
What type of federal student loans can I get?
There are a few types of federal student loans:
Direct subsidized loans are for undergraduates with a financial need. If you qualify, you won't be responsible for any interest that accrues while you're in school.

Direct unsubsidized loans are the most common type of federal student loan. They're available to both undergraduate and graduate borrowers, but they do accrue interest while you're in school. The interest is capitalized (added to your balance) at the end of your grace period.

Grad PLUS loans are for graduate and professional students. These loans let you borrow up to the cost of attendance, but you can't have an adverse credit history to be eligible for a grad PLUS loan.

Parent PLUS loans are for parents with dependent undergraduate students. Like the grad PLUS loan, a parent can't have an adverse credit history to qualify. They can borrow as much as they need to cover their student's college costs.
How much can I borrow in federal student loans?
You can take out multiple types of federal loans if you qualify, but there are limits on how much you can get in student loans based on your loan type, your year in school and whether you're a dependent or independent student. There are also limits to how much you can borrow throughout your entire higher education. Note that the total limits for graduate borrowers include any loans borrowed as an undergraduate.
What interest rate can I expect with federal student loans?
Congress sets student loan interest rates for all federal loans each year, but the new rates apply only to new loans. Once you've taken out a federal loan, your interest rate is locked for the life of the loan.
Here are how federal student loan interest rates have trended over the years.
How to apply for private student loans
Unlike most federal student loans, private student loans require a full underwriting process. Lenders look for borrowers who have good credit and enough extra cash to make loan payments given other expenses — that is, a relatively low debt-to-income ratio. If you don't meet those requirements, you may need a co-signer to qualify for a private student loan.
Banks, credit unions, online companies and state-based agencies all offer private student loans. With so many options, it's important to compare interest rates, fees and borrower protections before you choose a lender.
When to use private student loans
Remember to consider federal student loan options first. But private student loans can be a good option, for example, for students who've borrowed the maximum amount of federal loans and still need money for college.
Parents and graduate students with good credit — or undergrads who have a co-signer with good credit — may also be able to get a better interest rate with a private student loan than a federal one. Nonetheless, federal loans still offer more benefits for borrowers, like flexible repayment options. Some private lenders offer benefits, but they're typically not as generous as federal loans.
Student loans from our partners

Get pre-qualified in just 3 minutes with Credible
Check multiple student loan lenders to get accurate, pre-qualified rates with no impact to your credit score.
Spot your saving opportunities
See your spending breakdown to show your top spending trends and where you can cut back.