The Homeowner Assistance Fund: How It Works and How to Apply
If you own your home and have been financially affected by the pandemic, you may be eligible to receive a grant through your state's Homeowner Assistance Fund.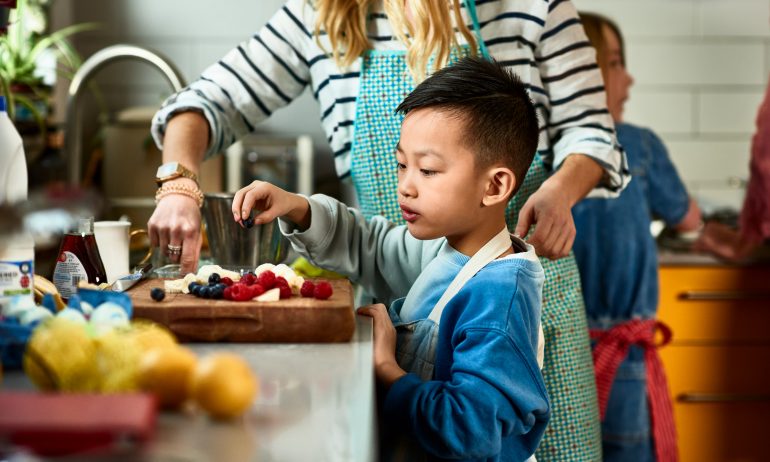 Some or all of the mortgage lenders featured on our site are advertising partners of NerdWallet, but this does not influence our evaluations, lender star ratings or the order in which lenders are listed on the page. Our opinions are our own. Here is a list of our partners.
In 2021, the American Rescue Plan Act set aside nearly $10 billion to provide direct relief to homeowners struggling with finances because of the COVID-19 pandemic. Known as the Homeowner Assistance Fund, or HAF, this money would be split among U.S. states, territories and tribal governments, with each creating its own program for distributing the money to homeowners.
Now, HAF programs have begun rolling out throughout the country. If you're a homeowner who's had trouble keeping up with your mortgage or other housing-related expenses, here's what you should know about the HAF.
What is the Homeowner Assistance Fund?
HAF is a grant program intended to prevent homeowners from entering foreclosure, experiencing disruption of utility services or losing their homes. Funds given out by each state, territory or tribal program can be used to cover expenses like mortgage payments, homeowners association fees, property taxes, bills (like heating, water, electricity and in some places, internet) and other purposes. The details depend on each homeowner's needs and what their local program covers.
Because HAF payments are grants, they generally don't need to be repaid. Some programs may require you to continue owning the home for a certain number of years to get the money free and clear; if you sell the home, you may have to pay back your HAF grant. Funds are usually sent directly to the lender or other entity to which money is owed. For example, if you missed mortgage payments, HAF funds might be paid on your behalf to your mortgage servicer to bring your account current.
The federal government empowered each state, territory or tribal government to develop its own program for distributing HAF funds, so exact eligibility requirements vary. A few broad HAF criteria, however, apply no matter where you live.
You must have experienced financial hardship on or after Jan. 21, 2020. Be prepared to explain the nature of your hardship (for example, loss of income due to hours being cut back or increased expenses from a family member's illness).

You can apply for HAF for assistance for your primary residence only. Second homes or investment properties aren't included. Different types of primary residences, like condos, townhouses and manufactured homes, are generally eligible.

Your household income must be less than or equal to either 150% of the median household income in your area or 100% of the U.S. median income. Most state websites provide cutoff numbers or let you check your income eligibility without having to do the math.
Check your state's website in the section below to see eligibility requirements for your location. For homeowners who live on tribal lands or belong to an American Indian or Alaska Native nation, reach out directly to your tribal government.
To learn more and apply for HAF assistance, go to your state's or territory's HAF or housing assistance website. In some places, HAF programs haven't opened yet, but you should be able to find status information at the link provided for your state or territory.
Find HAF info for your location
In some cases, states and territories have not yet opened applications for HAF. Where that's true, you may be able to sign up to receive text or email updates about when the applications become available. Sure, no one wants more emails, but here it's probably worthwhile; HAF programs in some states have been overwhelmed with applications. For example, New York state's HAF launched on Jan. 3, 2022, but by Feb. 19, 2022, they'd stopped accepting applications and begun adding homeowners to a waitlist.
Some states provide a list of the documents you'll need to submit with your application. These documents generally include proof of your identity (like a driver's license or state-issued ID card), proof of income (tax returns, W2 forms or pay stubs), proof of homeownership (mortgage statements) and other applicable materials. (For example, if you're seeking money to pay the power company, you'll need your electric bill.) If you live in a place where HAF applications aren't yet available, it's a good idea to gather this info in advance so you're ready when your local government begins accepting applications.
What to do if you aren't eligible or aren't approved for HAF
Not everyone who applies for HAF funds will be approved, even if they meet the eligibility criteria. In some places, there may be more applications than there is available money. And if your state's HAF hasn't begun taking applications yet, you still have options to get help now.
If you are struggling to pay your mortgage, other assistance is within reach. To get impartial advice, find a counseling agency approved by the Department of Housing and Urban Development. The HUD website has an interactive map you can use to find HUD-approved housing counselors near you. A counselor can help you understand your options, which may include mortgage forbearance or a loan modification. They may also be able to connect you to local programs if you need other types of assistance, like help paying for utilities.
If you're worried about paying your mortgage, you'll also want to reach out to your mortgage servicer, which is the company that sends you a monthly mortgage statement.
Throughout the pandemic, mortgage lenders have set up various programs for homeowners who need help and depending on your loan type and your situation, assistance may also be available for you. It's a difficult situation to be in, but you're generally better off seeking a solution with a lender as early as possible instead of waiting until you've fallen behind.
Get more smart money moves – straight to your inbox
Sign up and we'll send you Nerdy articles about the money topics that matter most to you along with other ways to help you get more from your money.