VA Cash-Out Refinance: How It Works
A VA cash-out refinance is for current or veteran military service members who want to tap into their home equity or refinance another type of mortgage into a VA loan for a lower rate.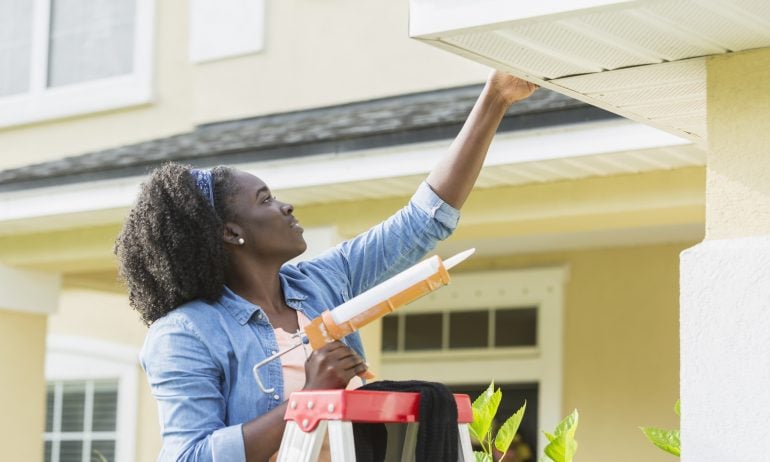 Many or all of the products featured here are from our partners who compensate us. This may influence which products we write about and where and how the product appears on a page. However, this does not influence our evaluations. Our opinions are our own. Here is a list of our partners and here's how we make money.
NOTE: Due to the coronavirus outbreak, refinancing may be a bit of a challenge. Lenders are dealing with high loan demand and staffing issues. If you can't pay your current home loan, refer to our resource. For the latest information on how to cope with financial stress during this emergency, see NerdWallet's .
A VA cash-out refinance loan replaces your current mortgage with a loan backed by the U.S. Department of Veterans Affairs and gives you the option to turn home equity into cash. You can use the cash for any purpose, such as home improvement projects or paying off high-interest debt.
Another type of VA refinance loan is the . It's also known as a VA streamline refinance because a isn't always required and the lending process is simplified, which saves time and fees. You can't refinance a conventional loan or take out cash with a VA streamline refinance.
The process for a VA cash-out refinance is similar to getting a VA purchase loan. You'll apply through a bank, mortgage company or credit union that offers VA loans, and to qualify, you'll need a , which shows that you meet the military service or surviving spouse requirements.
The home you're refinancing must be your primary residence. The lender will hire a VA-approved appraiser to estimate the home's market value and ensure it meets VA minimum property requirements. You may be able to borrow up to 100% of the appraised , but this varies by lender.
The lender will also check your credit and debt-to-income ratio. Each lender sets its own minimum . These minimum FICO scores are typically in the low- to mid-600s, but may be higher if you want to cash out all your home equity. Lenders will also look at your credit history to determine if it's satisfactory.
The VA prefers a debt-to-income ratio of 41%, but a lender will consider a borrower's overall ability to repay the loan and may approve an applicant with a higher DTI.
Closing costs are the myriad fees you pay for a mortgage, such as the loan origination fee, fees for appraisal, title insurance, taxes and other charges. Closing costs typically range from about 3% to 5% of the loan. You must pay these costs at closing for a VA cash-out refinance — you can't roll them into the new loan — but you can use some of the extracted home equity cash to cover them.
In addition, most borrowers will pay a . The funding fee for VA cash-out refinancing is 2.3% of the loan amount if this is your first VA loan and 3.6% if you've had a VA loan before.