Why You Should Consider a Mortgage Recast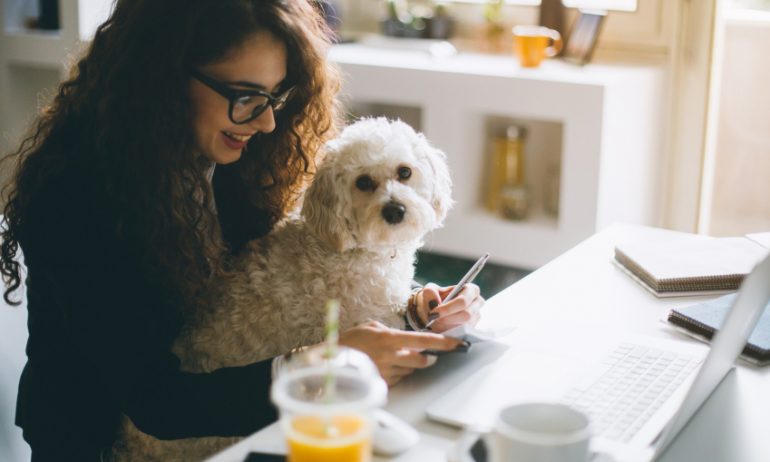 Some or all of the mortgage lenders featured on our site are advertising partners of NerdWallet, but this does not influence our evaluations, lender star ratings or the order in which lenders are listed on the page. Our opinions are our own. Here is a list of our partners.
Mortgage recasting is one way to reduce your monthly mortgage payments. It's less common than refinancing or modifying a loan, and it's rarely advertised, but it decreases mortgage payments for those who can apply a lump sum toward their loan's principal.
What is recasting your mortgage?
When you recast your mortgage, you pay your lender a large sum toward your principal, and your loan is then reamortized — in other words, recalculated based on your new, lower balance. Your interest rate and term stay the same, but because your principal has decreased, your monthly payments will be lower.
Save thousands on your loan by comparing competitive refi quotes
Get personalized quotes from our marketplace of lenders and negotiate your best rate. Answer a few questions to get started.
It's a move to make if you want to reduce your interest expense without shortening your loan term, says Eric Gotsch, a sales manager for Wells Fargo Home Mortgage.
The most common reason for recasting is if you've bought a home but not yet sold your previous one, says Jim Hettinger, executive vice president of operations at Guaranteed Rate, an online mortgage lender. "Once the sale of the prior home is complete, the consumer may want to put the proceeds of the sale against the new mortgage, have the loan recast, or reamortized, and a new monthly payment set up," he says.
Recasting is also ideal for people who get a large sum of money and want to reduce their mortgage expenses, Gotsch says. This often happens when someone receives an inheritance, an investment distribution or a large bonus, or has a nontraditional income stream, he says. In most cases, you'll need at least $5,000 to recast your mortgage.
Recasting is different from refinancing. When you refinance, you take out a new loan, with different terms, to replace the old one. You could get a lower interest rate or switch from an adjustable to a fixed rate or from 15 years to 30 years, for example.
The benefit of a mortgage recast is simple: It lowers your monthly payments, making your housing costs more affordable. If you paid a lump sum toward your mortgage without recasting, you'd reduce your balance, but your monthly payments would stay the same.
You won't need a credit check or an appraisal to recast, making it a simpler option than refinancing. There's a good chance that it will be cheaper than refinancing, too, since you won't face the usual array of closing costs. However, you might need a history of on-time payments to recast.
What you should know before recasting
Not all loans are eligible for recasting, and your servicer isn't required to offer the service, Hettinger says. Loans bought by Fannie Mae and Freddie Mac can be recast, he says, but Federal Housing Administration and Veterans Affairs loans can't.
Additionally, jumbo or nonconforming mortgages might be eligible for recasting only on a case-by-case basis, Hettinger says. Some lenders charge a fee for the service, usually a few hundred dollars, so inquire about the cost.
So what's your home really worth?
NerdWallet can show you what your home is worth and update you on changes over time.
When it comes to the minimum lump sum, lenders have a lot of discretion. "There are also differing policies regarding how much a consumer will have to put down to recast the loan," Hettinger says. "Make sure you have your loan officer check with the servicer before going into a closing assuming you can recast a few months down the line."
How to recast your mortgage
Lenders who offer recasting typically don't advertise it. If you're interested in recasting your loan, contact your mortgage lender or servicer to find out if it's an option. If it is, ask about fees and the minimum amount you'll need to apply to your principal.
Get more smart money moves – straight to your inbox
Sign up and we'll send you Nerdy articles about the money topics that matter most to you along with other ways to help you get more from your money.