A beginner's guide to the NerdWallet app
See your credit score, cards, and accounts on one screen. We'll help you make the most of it.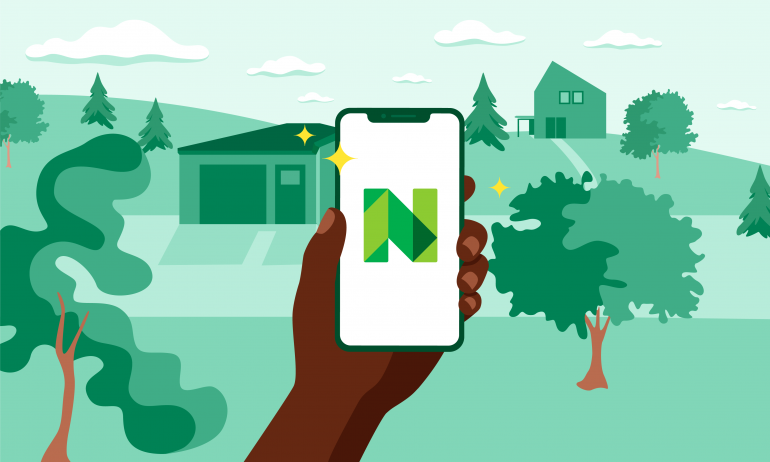 Many or all of the products featured here are from our partners who compensate us. This may influence which products we write about and where and how the product appears on a page. However, this does not influence our evaluations. Our opinions are our own. Here is a list of our partners and here's how we make money.
It can feel overwhelming to decide what money move to make next. The NerdWallet app simplifies money management by bringing all your accounts, cards, and loans into one place. With everything connected, we'll provide tips and insights to help you make smart money decisions.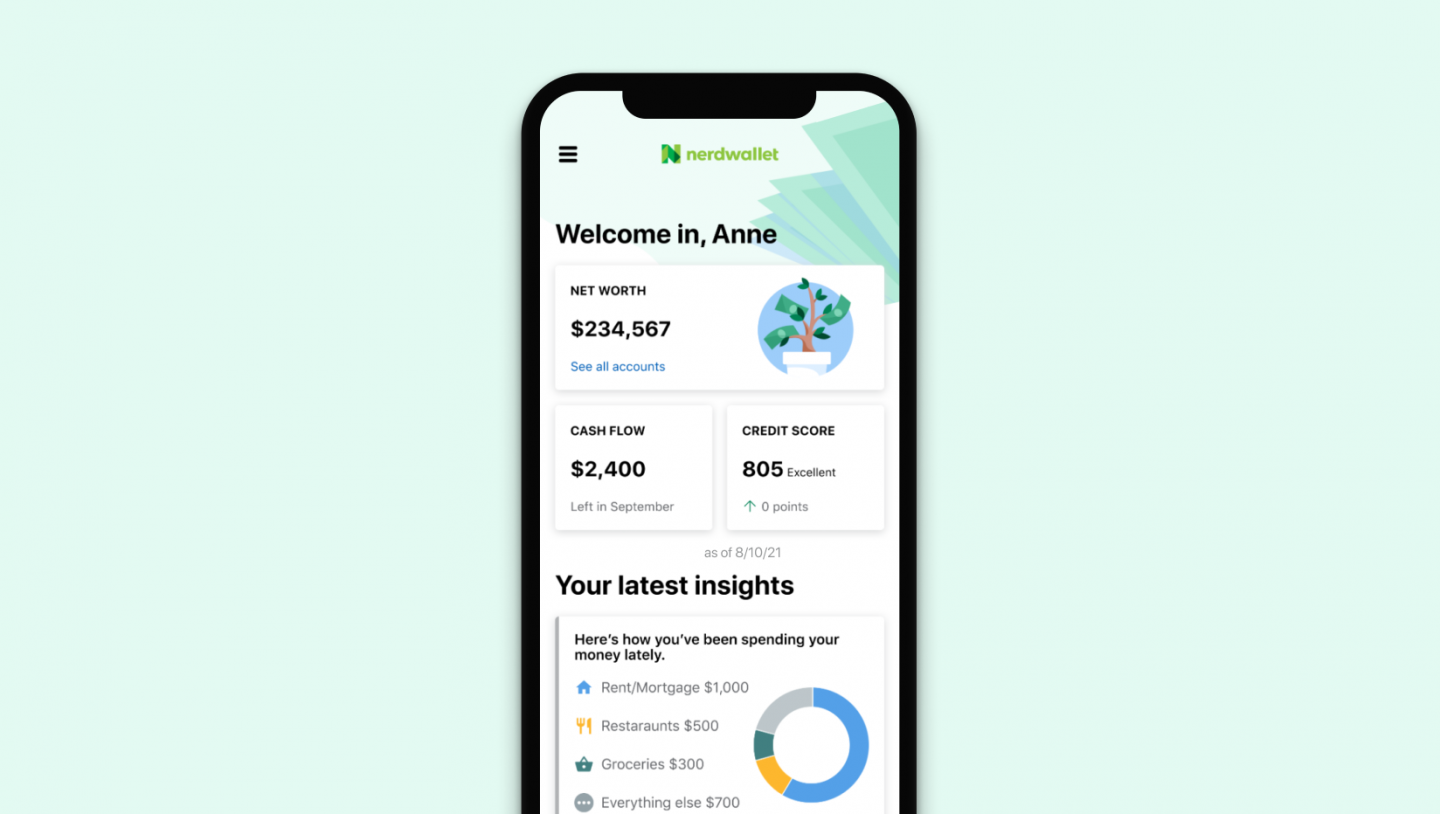 You can create an account on nerdwallet.com or on the app — your login credentials will be the same for both. If you already have an account, simply log in and it will take you straight to your dashboard.
Link your credit and primary spending accounts
After your account is created, your first and most important step is getting your TransUnion credit score and your primary spending accounts connected. This step is quick, simple, and secure — and required for monitoring changes to your credit, tracking your cash flow, and providing priceless insights into all your money.
You'll get a step-by-step walkthrough to connect these right after your account is created:
Follow the prompts to enter your name, birthdate, address, and last 4 digits of your SSN — all of these details are securely encrypted and never shared with anyone for any reason.

Answer a few questions based on details we see in your credit history to verify your identity.
Now that your credit is connected, you'll connect your primary spending account through one of our secure third-party bank linking services.
Most banks, cards, and credit unions are accessed and linked with Plaid. Follow the prompts to search and select your bank.

If Plaid isn't able to access your bank, you will be prompted to "Try linking again." This time you'll follow the same steps to search and select your bank through our other secure linking partner — Yodlee.

Once your financial institution is selected, you'll securely log in with the same credentials you would use on their site or app.

For the most accurate insights, and the big picture of your money, follow the prompts to link any other banks, cards, credit unions, or investments. You can also continue to your NerdWallet dashboard and link them from there.
Link the rest of your cards, banks, loans, and investments
Connecting your spending, savings, and debts with NerdWallet is simple and secure. You'll link at least one account when you sign up. To get the most accurate insights, you'll want to connect all of your money accounts:
Tap the "Link accounts" banner just below your info on the app home screen

Select your banking institution from the list, or search for it if you don't see it there

Securely log in with your bank institution credentials

Return to your home screen to see all the details with your other connected accounts

Repeat this process for all of your accounts
Now that you're all connected, it's time to make the most of your money.
Monitor and review your credit report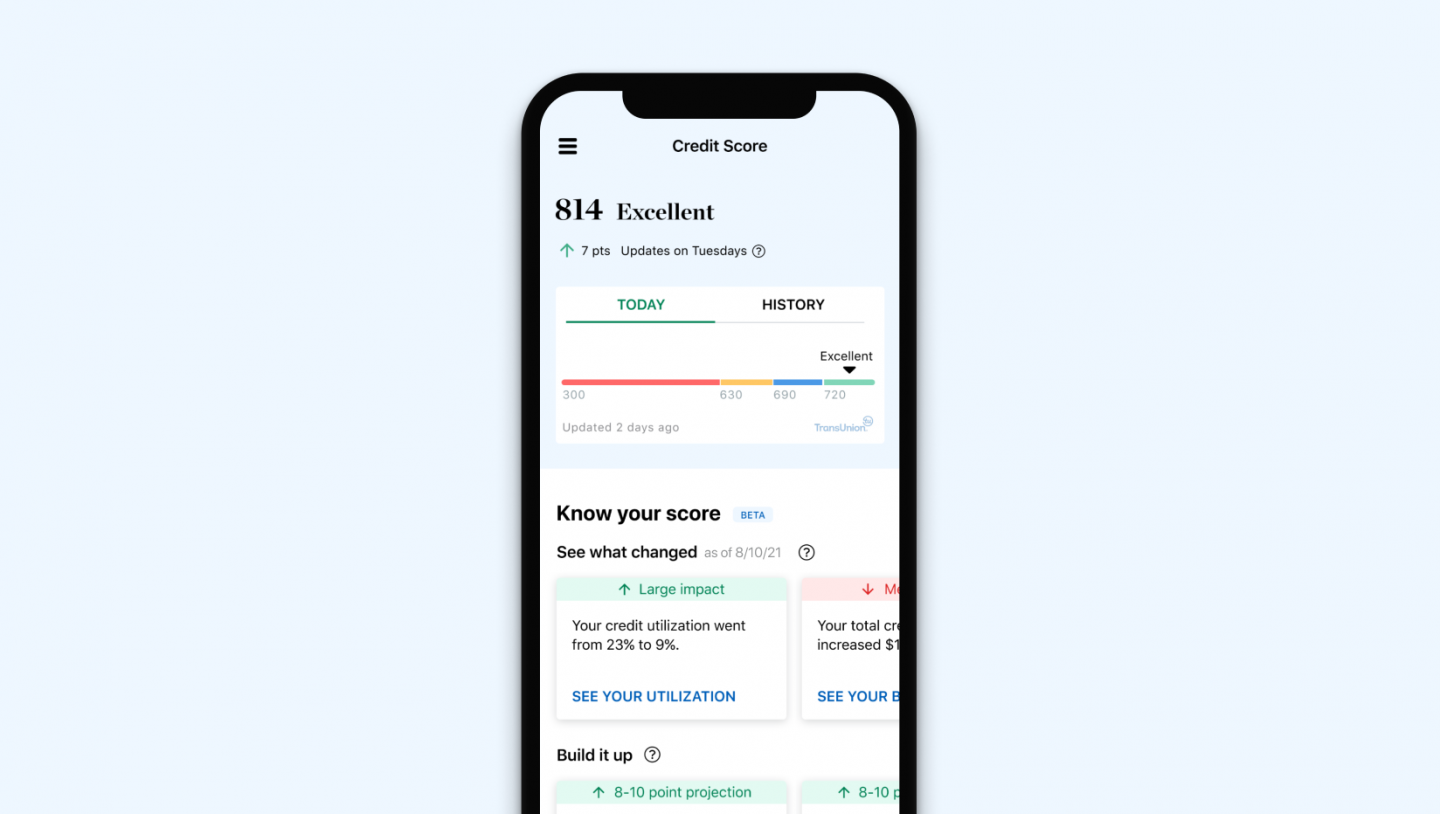 Your TransUnion credit score is always displayed alongside your net worth and cash flow on the app home screen. You can also review the latest details from your full credit report anytime you want. Here's how:
Tap the "Credit score" tile on your home screen

Scroll past your latest credit score insights, credit card recommendations, and credit score simulator
Track your spending trends and find ways to save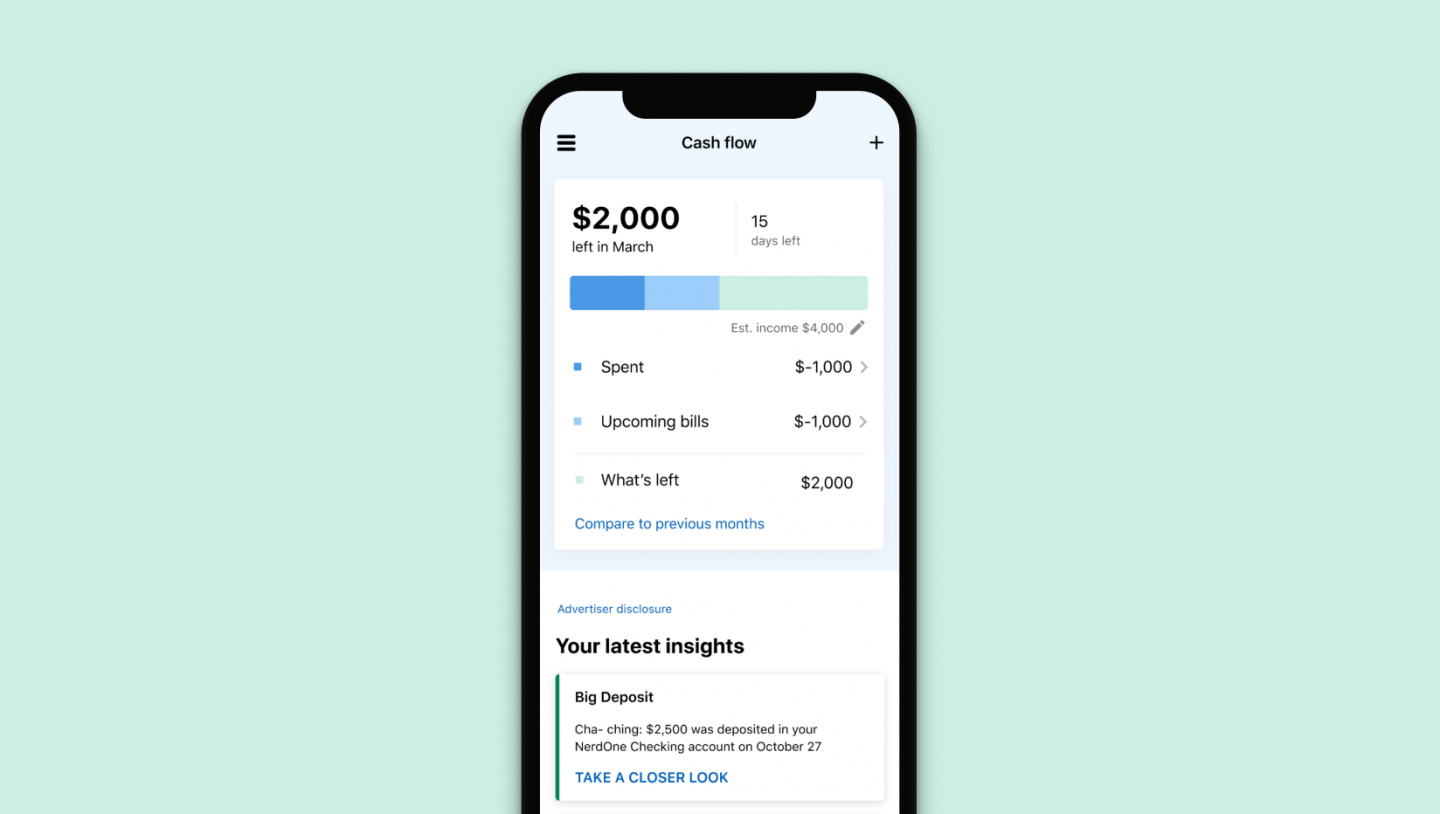 Once you've linked all of your accounts, you'll be able to review all of your spending trends across every account for a more holistic look into your spending habits.
From your app home screen, tap the "Cash flow" tile or the icon in the bottom navigation bar

To see your most recent expenses, tap "Spent" and filter by category to see where you're spending most and where you can save
Play your cards right to earn rewards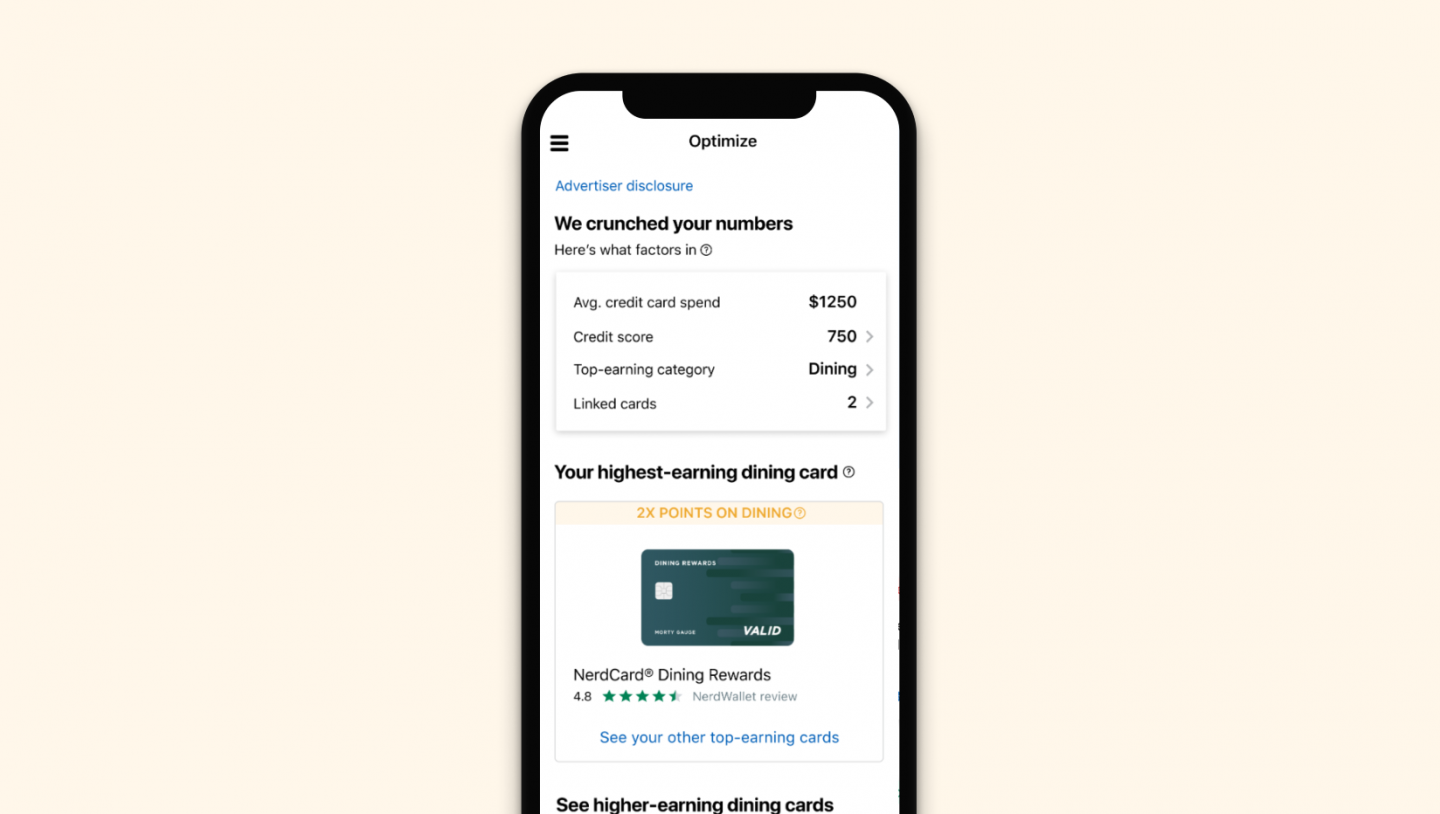 Rewards credit cards offer different incentives for spending on different categories. So how do you know which card to use when you're about to make a purchase? Easy! Turn to the Nerds.
From your app home screen, tap "Optimize" in the bottom navigation bar

Tap "Linked cards" to open the tool

Select one of the listed spending categories to see which card earns the most for your purchase
See how far your money has come with net worth history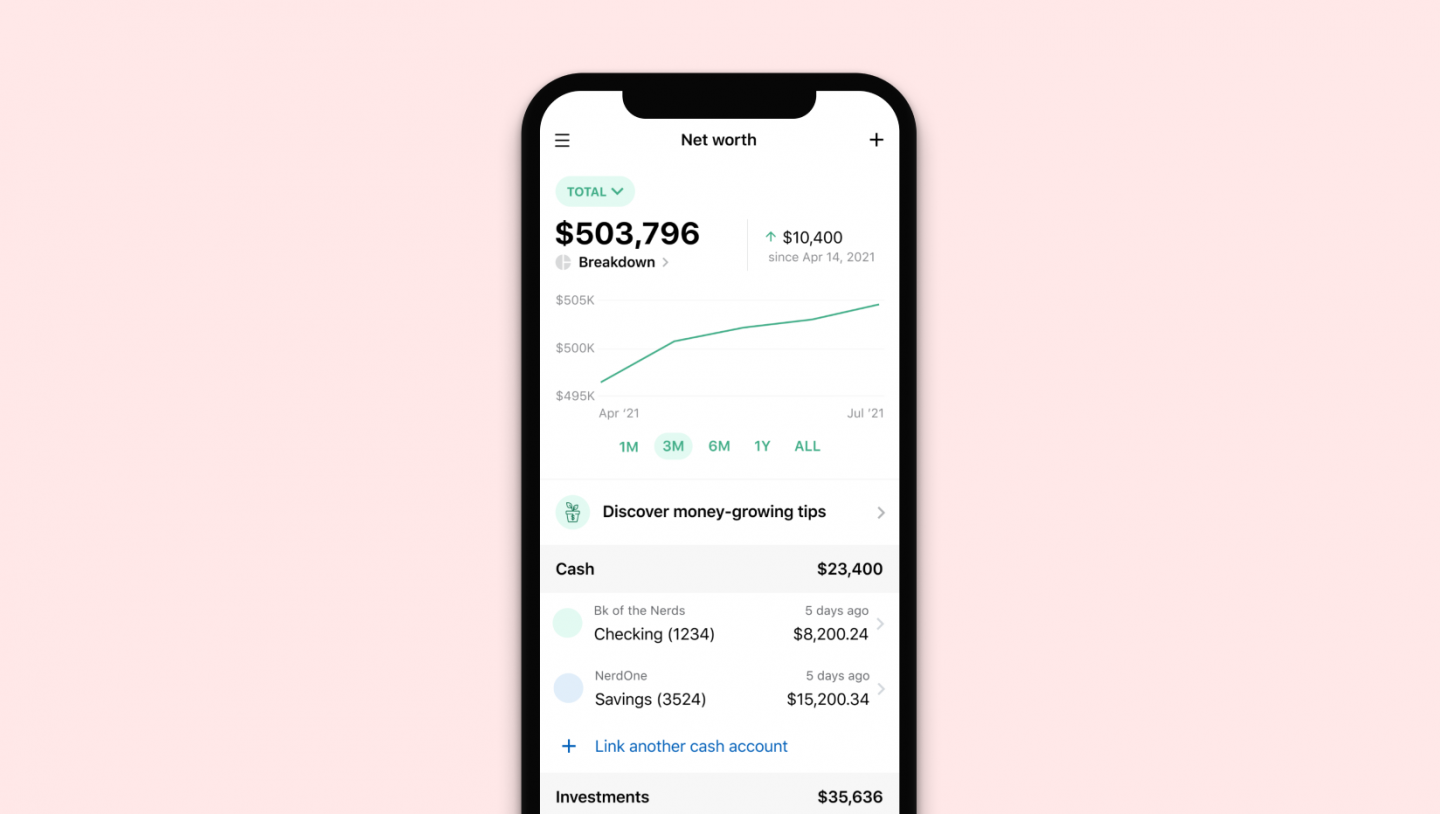 The net worth history tool allows you to review the changes in your net worth over time. Select a time frame to review the change in your cash, debts, or investments — or the total change of all your accounts combined.
Tap on the "Net worth" tile on the home screen

Select a time frame to review from below the graph

Select a category from the drop-down menu at the top left of the graph

Press on the graph and scrub left and right to see your changes over time
Know the next move to take to grow your money
Having extra money at the end of the month is a great feeling. Not knowing what to do with it next … not so great. We can crunch all your numbers to uncover the smartest money moves to make next.
Tap on the "Net worth" tile on the home screen

Tap the "Discover money-growing tips" banner under the net worth history graph

See all the Nerdy wisdom to make your next money move a smart one