How to Be a Smart (Not Stressed) Holiday Shopper
Buy yourself time and money by starting early and sticking to your spending plan.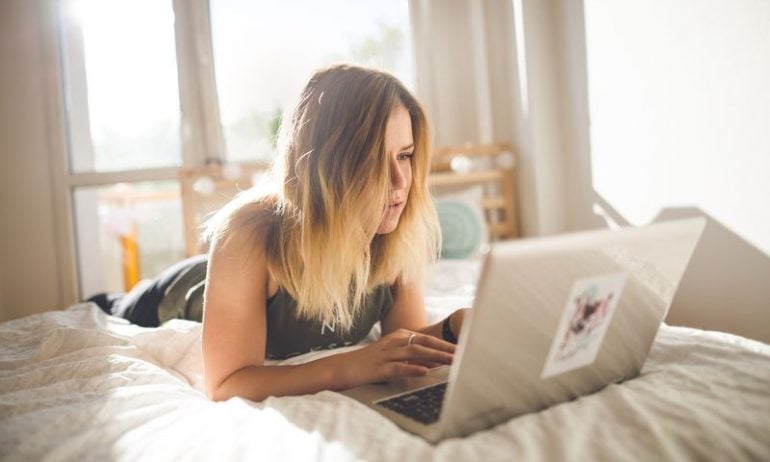 Many or all of the products featured here are from our partners who compensate us. This influences which products we write about and where and how the product appears on a page. However, this does not influence our evaluations. Our opinions are our own. Here is a list of our partners and here's how we make money.
Don't let holiday stress cloud your judgment while shopping. Otherwise, you may wind up in the Target parking lot wondering how you got there and why your receipt includes $60 worth of fidget spinners.
That's because the onslaught of holiday festivities, family commitments, travel plans and gift exchanges can often lead to poor shopping choices. You're more likely to rush decision-making rather than carefully weigh your options, says Jeff Inman, president of the Society for Consumer Psychology.
"

Procrastinating is a surefire way to increase shopping stress.

"
"When you do that, you tend to be more influenced by marketplace factors, like promotions and sales," says Inman, who is also a professor of marketing at the University of Pittsburgh's Katz Graduate School of Business. "That can lead to the tendency to be a little less price-sensitive than you normally would be."
In other words, a "buy 10, get one free" deal on fidget spinners looks pretty good.
Here's how to be a smart — not stressed — shopper during the holidays:
Make a list. Folks have (probably) been making shopping lists since there have been backs of envelopes to write them on — with good reason. This pre-shopping homework allows you to comparison shop and scout deals for specific items. Then, while you're in the store, referring to a list makes you a more intentional shopper. For example, the fidget spinner deal is easier to pass up once you see that those toys aren't on your list. Your in-hand guide also alleviates indecision anxiety. No more breakdowns in the middle of Toys R Us over which of the 40 kinds of Nerfs to get your niece.
Straying from the list is fine (and can be fun) as long as you keep spending in check.
"People should have a mental budget for how much they're willing to spend on unplanned purchases," Inman says. He gives stocking stuffers as an example. If you decide to go off-list for those items, plan to spend no more than, say, $50 on them.
Shop early. Procrastinating is a surefire way to increase shopping stress, Inman says. You may not have time to shop for sales — ugh, Nerf toys were half off last weekend — or venture to multiple stores for the lowest prices.
Start crossing gifts off your list now, and take your time to hunt for the best deals. You can also choose to shop when you want to, rather than when you have to.
Take care of yourself. Making smart decisions is tough when you're stressed, hungry or tired. So shop in segments, when you feel good and can take your time. And take breaks.
"Don't make it a marathon," Inman says. "Shop for a while, then grab a coffee."
Holiday expenses can add up quickly. Sign up with NerdWallet (it's free!) to track all of your spending in one place.