15 Best Startup Books You Should Read
Our list of the best startup books can help you get your business off the ground, find VC funds, and stay inspired.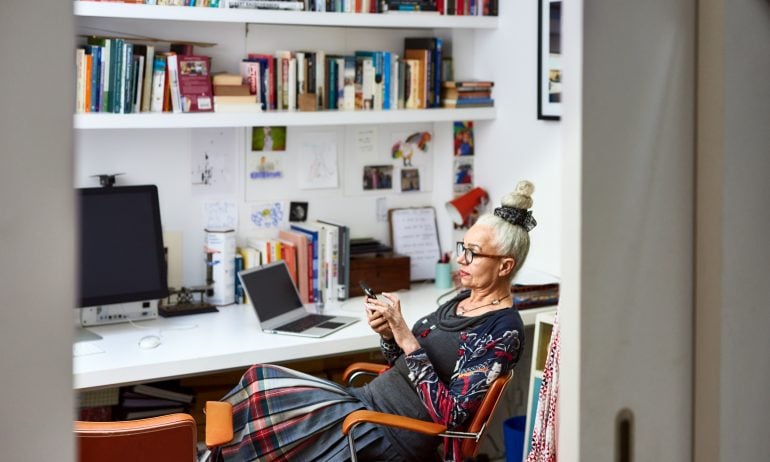 Many or all of the products featured here are from our partners who compensate us. This influences which products we write about and where and how the product appears on a page. However, this does not influence our evaluations. Our opinions are our own. Here is a list of our partners and here's how we make money.
Whether you're just starting a business or are a veteran entrepreneur, startup books are one of the many ways to get inspiration and to stay motivated. If you think you're in over your head, or are just plain curious about what others have been through, startup books are a great resource full of entrepreneur advice, strategies, and inspiration. There are so many options to choose from, though, that selecting just a few to check out from your local library can become an overwhelming task in itself.
That's why we're here to help. This list includes some of the best startup books to help you get your business off the ground, find VC funding, be a supportive leader, and stay inspired—no matter the problems you're facing.
Smart money moves for your business
Grow your small business with tailored insights, recommendations, and expert content.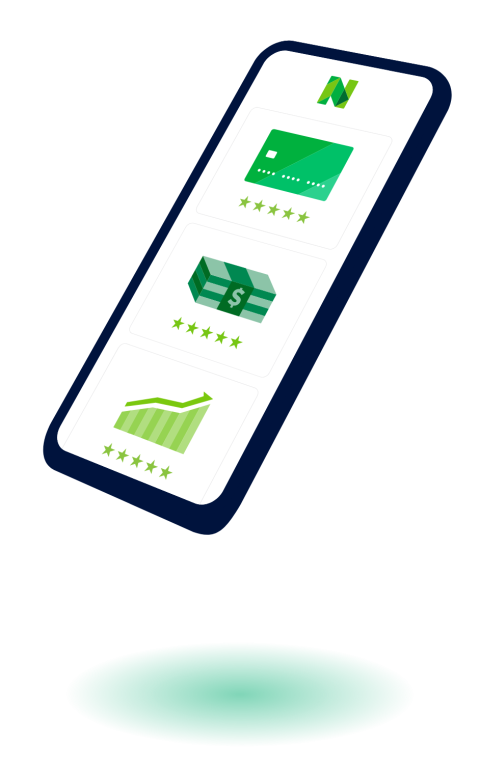 15 best business startup books to read
1. "The Startup Owner's Manual" by Steve Blank
The startup process laid out in "The Startup Owner's Manual" is taught at elite universities such as Stanford, Berkeley, and Columbia. Luckily, you can get those lessons without paying for tuition, making this one of the best startup books on our list.
While most people view starting a business as a nebulous, complicated process, it's not. This book lays out each step you need to take to get a successful startup business into operation. With over 100 charts and graphs and 77 checklists, this startup book gives you specific, actionable steps to start a business.
with Fundera by NerdWallet
2. "Who" by Geoff Smart and Randy Street
One of the biggest mistakes made in business isn't in marketing, product, or execution—it's in hiring. Hiring the best employees to be on your staff can make all the difference in your business success. That's why "Who" is one of the best startup books out there.
"Who" covers simple steps that anyone can put into place to improve hiring. This book teaches you how to ensure you're hiring the right person for the job, no matter if that's a new CEO, a front desk manager, or a marketing manager. When you're in the early days of startup life, you're the one responsible for shaping a healthy, dynamic culture—and learning how to hire the right people is a huge part of that.
3. "You Are a Badass at Making Money: Master the Mindset of Wealth" by Jen Sincero
Most entrepreneurs get into startups because they love the hustle of creating and operating a business. But the potential to make a great salary doesn't hurt, either.
Jen Sincero's "You Are a Badass at Making Money: Master the Mindset of Wealth" is an easy-to-read guide that includes personal anecdotes and bite-sized lessons on how to shift your mindset and focus on wealth.
Instead of being a victim of circumstances, Sincero teaches you to shape the world around you to make as much money as you want. As an entrepreneur or startup owner, you've already taken the first steps toward achieving that goal—follow Sincero's advice to go even further.
4. "Zero to One" by Peter Thiel
"Zero to One" has been recognized as one of the best startup books, so if you haven't yet read this book, you should consider doing so. Peter Thiel, co-founder of PayPal and an early Facebook investor, is known as a controversial figure, but his book "Zero to One" is full of challenging ideas backed up by compelling justifications that are hard to ignore.
While this guidebook is aimed at those building a technology startup, there are plenty of ideas that you can take away from "Zero to One," regardless of your industry. Use this book to challenge your preconceived notions about what startup or small business life looks like.
5. "Leading at the Speed of Growth" by Katherine Catlin and Jana Matthews
As a startup founder, you are the leader of your baby company. If you're doing things right, you might find yourself in periods of extreme growth where things feel chaotic and out of control. The authors of "Leading at the Speed of Growth" have written this book to help you navigate those growth stages and prepare yourself for the next phase.
This guide includes a list of what to do and what not to do at each of the three stages of entrepreneurial growth: initial growth, rapid growth, and continuous growth. This book also includes stories from over 500 entrepreneurs to teach, inspire, and influence the decisions you make to become a great leader during times of growth.
6. "Radical Candor: Be a Kick-Ass Boss Without Losing Your Humanity" by Kim Scott
What better way to learn how to operate your business than by hiring a CEO coach? But what startup entrepreneur can afford that?
Author Kim Scott has worked as a CEO coach at top companies such as Dropbox and Twitter. Luckily, for the price of her book, "Radical Candor," you can get her wisdom and lessons on how to provide feedback, listen, and give praise the way any good CEO should.
This New York Times bestseller provides a simple framework on how to be a better boss, making it an invaluable read in your startup books collection. If it worked at successful tech companies, why shouldn't it work at your startup?
7. "The Hard Thing About Hard Things: Building a Business When There Are No Easy Answers" by Ben Horowitz
As one of Silicon Valley's most respected and experienced entrepreneurs, it's no wonder Ben Horowitz's book is listed as one of the best startup books.
Whether you're a veteran entrepreneur or just getting started with your first startup, "The Hard Thing About Hard Things" has plenty of advice to help you make the difficult decisions that you'll have to face while operating your new business.
As a bonus, you'll get to enjoy Ben Horowitz's trademark humor and wit while you read.
8. "Founders at Work" by Jessica Livingston
While many of the best startup books feature information you need to get started, they can also be a bit dry and boring. "Founders at Work" by Jessica Livingston features engaging interviews with company founders, who share stories from the early days of their companies to inspire you.
In just one book, you can get startup advice from founders and co-founders at Apple, Microsoft, Google, Flickr, PayPal, and Hotmail—to name only a few. Be a fly on the wall and find out how they made it work with this awe-inspiring guide.
9. "The Lean Startup" by Eric Ries
"The Lean Startup" by Eric Ries is a number one bestseller on Amazon for a reason. This book is not only about how to operate your new startup, but how to do it with minimal resources. Most startups don't start out with tons of extra capital and that's where this book comes into play.
The big lessons you'll walk away with from "The Lean Startup" are how to use capital efficiently and leverage human creativity while on a budget, making it one of the best business startup books on the market. With those two lessons in your back pocket, you'll have your startup humming along in no time.
10. "Never Too Late to Startup" by Rob Kornblum
Our stereotypical image of the startup founder is the disrupter: the young kid in his parents' garage or her dorm room trying something new that turns into a multi-billion dollar business. That perspective misses out on the many startup founders who begin in midlife, after a full career in the workforce.
Luckily "Never Too Late to Startup" by author and venture capitalist Rob Kornblum is here to correct that notion as he shares his interviews with a dozen startup founders who started in midlife. This book is rife with insights about the way age and experience can be assets in the startup world, as well as advice for balancing later-in-life responsibilities, like families, with the demands of startup culture.
Aside from great insights, what makes this one of the best startup books for entrepreneurs is that it comes with a set of practical tools, as well. It includes resources for a 90-day business timeline, a one-page business plan, and a template for a fundraising pitch.
11. "Superbosses" by Sydney Finkelstein
While many of the skills needed to found a startup are within the realm of business operations, a good startup founder also needs to know how to be a leader. There are few startup books on this topic, but "Superbosses" explores the idea that there are specific personality traits that make for an effective leader.
A superboss, according to author and professor Sydney Finkelstein, helps to motivate and inspire their employees. Not only that, superbosses help shape their employees into leaders who go on to create their own successful businesses and lives.
Finkelstein condenses years of research and hundreds of interviews with leaders from various industries to bring you an actionable, advice-packed book to help mold you into a better leader for your team.
12. "Mastering the VC Game" by Jeffrey Bussgang
For most startups, one of the most stressful periods of growth is seeking funding from VCs, or venture capitalists. You have to convince VCs not only that they should give your idea funding, but that your nascent idea will be a success and give them a return on their investment.
In his book, "Mastering the VC Game," author Jeffrey Bussgang takes a broad view of startup funding, encouraging founders to find a VC that will not only give them funds, but work with them as a partner in getting their idea off the ground. This book is a collection of advice from dozens of successful VCs and entrepreneurs, each with their own perspective.
Bussgang himself has both sought VC funding and been the VC funder—so his balanced approach makes "Mastering the VC Game" one of the best business startup books if you're hoping to fund your latest venture.
13. "Creativity, Inc.: Overcoming the Unseen Forces That Stand in the Way of True Inspiration" by Ed Catmull and Amy Wallace
A misconception about startups is that you have to be creating a revolutionary piece of technology or software. That's far from the truth. Take a dive into the brilliance behind Pixar Animation with animator Ed Catmull and author Amy Wallace.
In "Creativity, Inc.," the authors share ideas on how to make your workspace more inspirational, look for unconventional leaders, and seek originality. The balance can often be a difficult one to strike as a company grows, but it's not impossible. After all, Pixar has been able to keep talent and originality at the heart of its company under Catmull's leadership.
14. "Thrive" by Arianna Huffington
Co-founder of the Huffington Post, Arianna Huffington, penned "Thrive" after an exhaustion-induced fall caused her to break her cheekbone. While building a startup demands a lot of time and effort, it's not worth it if you're not around to enjoy it—something that Huffington speaks to with precision.
"Thrive" is all about redefining success. It's not just about money and power—those will only sustain us for so long. We need to find a work-life balance with time off, sleep, and mindfulness. That's something "Thrive" argues for with a compelling certainty, backed up by the newest research in sports, psychology, and sleep.
Of all the best startup books out there, "Thrive" will help any startup founder realize that balance is just as important an ingredient to success as any other.
15. "Start Something That Matters" by Blake Mycoskie
A lot of the best startup books focus on creating something new or something disruptive that will make a lot of money. And then there's Blake Mycoskie, founder of Toms. "Start Something That Matters" shares stories, practical tips, and inspiring ideas on how you can start a company that you love, that makes money, and that can change the world—all at the same time.
While you might be tempted to write off Toms as a startup, be sure to recognize that Mycoskie grew it into a multi-billion dollar company in less than 10 years. There are plenty of lessons to be learned from this startup book.
Getting your startup off the ground can be a scary, all-consuming task. But sometimes it's good to get out of your own head and realize that many accomplished people have been right where you are now. No matter what issue you're facing while operating your startup, one of these books on this list may just have something for you.
This article originally appeared on JustBusiness, a subsidiary of NerdWallet.