15 Business Ideas for Nurse Entrepreneurs
These best business ideas for nurses can inspire ways to leverage your medical expertise into a company you own.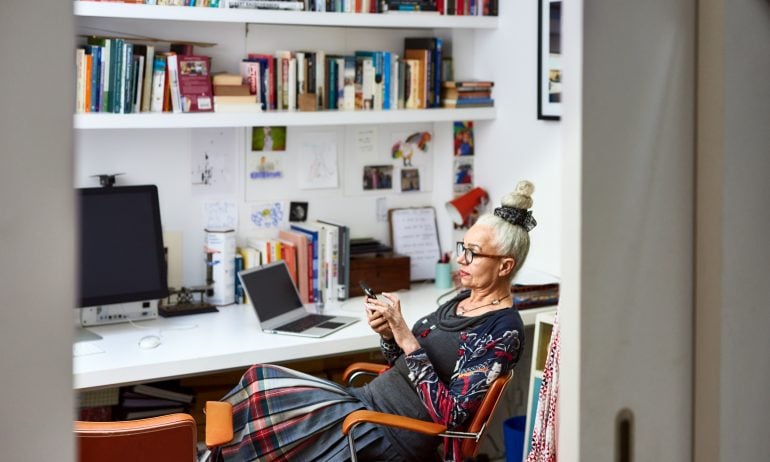 Many or all of the products featured here are from our partners who compensate us. This influences which products we write about and where and how the product appears on a page. However, this does not influence our evaluations. Our opinions are our own. Here is a list of our partners and here's how we make money.
For those with an entrepreneurial mindset, there's an endless list of potential business opportunities and ways to build a side hustle. One of the keys to starting your own business and turning it into a successful enterprise is to play to your strengths. For those with a nursing degree, there are a number of business opportunities that you'll have that aren't available to others — you'll have the ability to leverage your medical degree, experience and skills to launch your own business.
A study by RN Network found that 50% of nurses consider leaving their jobs due to burnout, overwork and high-stress levels. Opening your own business and relying on your skills and certifications as a nurse, therefore, can be a new, refreshing opportunity. Looking for a place to start? In this guide, we've compiled a list of the 15 best business ideas for nurses — plus we'll break down some tips for choosing the right entrepreneurial path for you.
Smart money moves for your business
Grow your small business with tailored insights, recommendations, and expert content.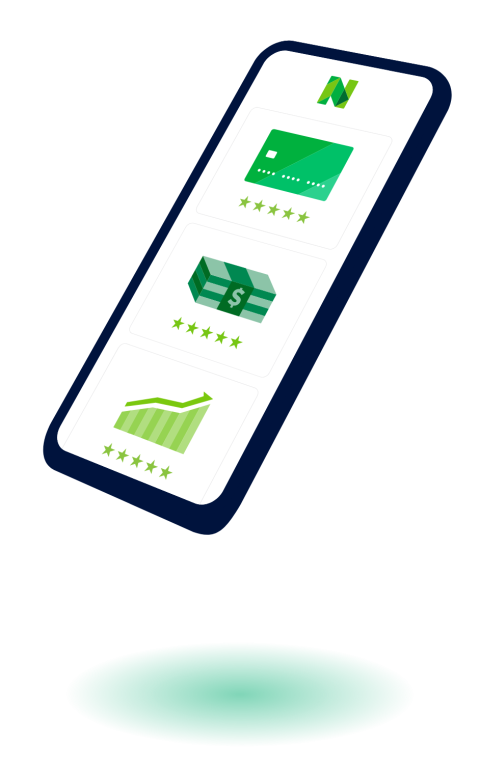 Top business ideas for nurse entrepreneurs
There are a number of different business ideas for nurses out there — whether you're looking for a home-based business idea or an idea that allows you to travel to different clients in your area, there are a variety of options that may align with your skills, interests and schedule.
1. Legal nurse consultant
For nurses who are detail-oriented and love to dive into the details of a patient file, becoming a legal nurse consultant, or LNC, can be a great business idea.
An LNC is a consultant that offers expert advice for legal cases. An attorney might consult with a legal nurse consultant to better understand the facts of their case or an LNC might be asked to analyze testimony in a legal case to look for errors.
There are a number of different ways in which legal nurse consultants can work within the legal system. One of the benefits of this position is that as a legal nurse consultant and business owner, you choose which cases you work on. Overall, this health care business idea gives you a lot of control over your schedule and how you spend your time.
with Fundera by NerdWallet
Many nurses work in a clinical setting where they're part of a team that treats and diagnoses patient symptoms. For some, this can feel limiting, as you only have so much say in how a patient is treated.
If this applies to you, becoming a health coach might be one of the best nurse entrepreneur business ideas for you. A nurse health coach is someone who helps people to assess their health goals and creates a plan to achieve them. This type of work takes a holistic look at a patient's health and focuses not only on the symptoms, but also the broader picture.
As a nurse health coach, you might consult with doctor's offices or hospitals. More often, nurse health coaches run their own practice and see patients on a one-on-one basis.
Seeing the long-term outcomes in patients' health can be highly rewarding and is ideal for nurses who want to work closely with their patients to help them achieve their goals.
3. Specialized care provider
Becoming a specialized care provider is a great business idea for nurses who have learned a specialized set of skills throughout their career and want to apply those skills in their own business. Similarly, becoming a specialized care provider can be one of the best small business ideas for nurse practitioners as well — especially if they want to branch out on their own and work in-depth in one area.
Some examples of specialized care provider businesses include:
Holistic or alternative medicine services.

Mindfulness and stress reduction.
There are a number of ways to take a nursing degree and pair it with a passion to turn it into a business. If there's a specific aspect of nursing that you love or have extensive experience in, think about how you can turn it into a business. All you need is passion and the time and patience to turn your idea into a reality.
As more and more patients move away from taking medication to solve their health issues, they're looking for alternative methods and more holistic approaches.
By pairing a nursing degree with a holistic approach to health, you can become a wellness coach. Becoming a health coach will likely require additional training and certification, but it will pair well with the knowledge you already have as a nurse.
When it comes to business ideas for nurses, becoming a wellness coach fits the belief system and knowledge base of many nurses, making this a simple transition.
Moreover, becoming a wellness coach is a great home-based business idea for nurses — as you can opt to work with and see clients in your own space, or, if you choose, travel to meet them. Plus, a large part of wellness coaching often involves building and maintaining an online presence, something that can also be done from home.
Many people turn to the internet for information on anything, including (if not especially) medical ailments. And while there are plenty of helpful resources out there, there's also a lot of misinformation — and in the medical field, this can be especially dangerous. As a nurse, you have a specific knowledge base that can be very helpful to a number of people. Thus, one of the best nurse entrepreneur ideas for you might be to start a blog using your nursing credentials and knowledge.
This is an especially easy business to start as a side hustle. In addition to your full-time job as a nurse, you can offer to be interviewed by reporters to provide a medical context to certain articles. You might also start your own blog to share your perspective on nursing and the medical industry.
Your blog can be your entire business or you can use blogging to grow your business. Plus, just like becoming a wellness coach, starting your own blog is a great home-based business idea for nurses, whether as a side hustle or full-time gig.
6. Freelance writer or editor
If you don't want to commit to starting your own blog, you might utilize your medical knowledge and expertise to write or consult for other publications. There are a number of medical sites that might be hiring freelance writers, as well as hospitals or other medical offices who are looking for copywriters or editors with a medical background to contribute to their websites.
In addition, you might find medical journals and academic research publications that could benefit from the expertise of a medical professional to help them with their writing, editing and publication. Again, offering up your services as a freelance writer or editor is a great way to start your own business as a nurse, from home, with significant flexibility and freedom.
Plus, once you've found a client or a handful of clients that use your services, you may be able to branch out into other types of writing and marketing to grow your freelance business.
As the baby-boom generation ages, the demand for in-home senior care and end-of-life care will increase. Although the work of a hospice caregiver does deal with the end of someone's life, it requires more skills than just nursing. Many hospice caregivers are focused on the wellbeing of the patient as the wellbeing of family members. Juggling the physical and mental wellbeing of multiple people doesn't make this job easy, but it can be very rewarding.
Starting a business as a hospice caregiver can be hard work, not only as a business owner but as a person — as you might expect, the work of a hospice caregiver takes an emotional toll.
Therefore, before you invest in this business idea for nurses, it's important to remember that if you choose to go into this line of work, you need to be aware of the business risks as well as the risks to your own health. However, if you excel at brightening people's days and enjoy being able to improve this difficult part of a person's life, then this could be the perfect fit for you.
8. Childbirth education or doula
On the other hand, you may choose a service-based business idea focused on the beginning of a person's life, rather than the end. Many nurses choose to start a business as a doula, or someone who provides childbirth education to pregnant women.
Starting your own business as a childbirth educator can take a few different paths. Some doulas work one-on-one with pregnant women to prepare them for the birthing process. These doulas are on-call and are on-site for the birth.
Another option for this type of nurse entrepreneur idea is to offer classes to people who are preparing for childbirth. Teaching classes can be slightly less intense work than helping couples one-on-one and being present for the births themselves.
In either case, however, these business ideas allow you to utilize your medical background, as well as take part in an exciting and rewarding part of life — without requiring the strict, intensive schedule of a hospital or doctor's office.
Next, a top business idea for nurses that can be done from home or on-the-go, becoming a fitness nurse involves working with clients to create a personalized health plan that includes exercise, nutrition and lifestyle changes. This type of health care business is focused on preventing disease instead of treating it.
This new type of nursing might be just the right way to combine your skills with a passion and start a business — especially if you're enthusiastic about fitness and exercise. Of course, to best serve your clients, you may decide to obtain some additional certifications for nutrition and personal training specifically. Alternatively, you may decide to hire and work with people who specialize in these fields.
10. Medical product sales
While many of these business ideas for nurses have focused on using the skills you've acquired as a nurse, there is another option for using your knowledge of the medical industry as a whole. You can start a business selling medical products. This might include products for nurses or for the general medical industry. Some examples include selling scrubs, accessories, medical equipment or medicine.
Starting a business in medical product sales is a great way to use the skills you already have as a nurse. Familiarity with the tools used to treat patients and medications gives you firsthand experiences to help sell products.
Plus, starting your own medical sales business allows you to take advantage of the perks of entrepreneurship — like being your own boss and setting your own schedule.
11. Telehealth consulting
If you're skilled with technology, the best business for you to start, as a nurse, could be related to telehealth. Telehealth is becoming more and more popular within the medical field — allowing patients to converse with nurses and doctors through phone or video calls. This means patients don't have to leave their homes to receive diagnoses and prescriptions, and medical professionals can see more patients in a day.
Starting a business as a telehealth consultant can allow you to practice as a nurse, just like you do now, but without the commute. As a telehealth consultant, you can also set a schedule that's more flexible for both you and your patients — including early mornings or later at night, when regular doctors' offices aren't typically open.
Once again, like many of these ideas, telehealth consulting is a perfect home-based business idea for nurses as well.
12. Education specialist or course creator
Next, if you have a particular affinity for teaching others, the best nurse entrepreneur business idea might be for you to become an education specialist or online course creator. First, becoming an education specialist could involve a variety of different tasks. You might start as a teaching assistant at a nursing school, or acquire the credentials you need to become a full-time professor.
Similarly, you might work with schools, childcare centers or local government agencies to teach health classes or seminars, like CPR certification, when needed. Along these lines, you might also take advantage of an online class platform to develop and sell your own courses related to nursing, medicine and wellness. If you have particular expertise, you might be able to create a series of lessons dedicated to that subject.
As we've seen throughout our list of the best business ideas for nurses, this opportunity allows you to start something of your own that leverages your expertise. Plus, you have the flexibility to work from home or travel, or do a little of both.
13. Medical billing and coding contractor
If you're looking for a small business idea that's a little different, but still related to the medical field, you might become a medical billing and coding specialist. These individuals work with hospitals and doctor's offices to translate medical records for billing to insurance providers and other payers.
Although some employers may require a specific medical billing and coding certificate, as a nurse, you'll likely be familiar with the processes and be able to pick up the required skills very quickly. Additionally, medical billers and coders can operate as independent contractors, as well as find part-time or full-time positions with one employer.
Ultimately, it would be up to you to decide where you'd like to take this nurse business idea and how you'd like to operate your business.
For nurses who enjoy mentoring others and offering job advice, the best business idea to start might be a career coaching business. Similar to any coaching business, you'd work with students, young professionals and other clients to help them apply for jobs, plan their career paths and prepare for interviews.
As a medical professional with experience in the field, you'd be able to serve as a great resource to those also looking to become nurses, nurse practitioners or doctors. You'll be able to offer general career and professional advice, as well as clue your clients into the details and nuances of the medical field.
In addition, as a career coach, you can operate your business virtually, have clients come into your home, or even open your own office — depending on what you'd prefer. Plus, as you work on your coaching business, gain clients and see success, you might be able to market your services on a larger scale to colleges, universities and other education organizations.
Finally, the best business idea for nurses with previous experience working with kids might be becoming a child care provider. As a medical professional, you could start a variety of childcare-related businesses — you might start a daycare center, become an in-home caregiver for children with specific medical needs, or serve as a medical consultant or resource for other childcare businesses.
Of course, certain ideas, like starting a daycare, will require special licenses and permits, whereas others may be easier to start from home or as a side hustle. In any case, your credentials as a medical professional will make it easier to market your services and work with different parents, caregivers and organizations.
How to choose the right nurse entrepreneur idea
As you can see, there are a variety of business ideas for nurses, however, before you invest time and money into a specific idea, you'll want to think about these three things to help you determine which idea is best for you:
Ask yourself these questions to figure out your skills and passions:
What aspects do I like most about my current job or the health care system?

What aspects of my current job do I enjoy the least?

Is there a specific population of patients that I prefer to work with?

Would I prefer a job that deals less with people and more with the background and administrative tasks of the health care industry?

Am I good at noticing problems and finding solutions?

What weaknesses slow me down at my current job?

What types of tasks am I best at and do I enjoy?
These questions are a good way to get a better understanding of what types of work you enjoy and what you're especially good at. Use this information to inform what type of business you choose to start.
Do you want to start your business as a side hustle or invest in your idea full time? If you're going to start a side hustle, you'll need to take your current schedule into consideration.
Starting your business as a side hustle and building it into a full-time endeavor is a good way to determine whether there's enough demand for your business, as well as to work through any workflow or operational issues before you completely dive in. This way, you maintain the income from your current job while building your new business.
On the other hand, of course, you might decide to go all-in on your business idea — and in that case, you'll want to make sure you do your research beforehand so you have an idea of the amount of demand you can expect, who your market is, how much startup capital you'll need, and more.
While there are many reasons to start your own business, an important one to focus on is doing something that you're truly passionate about. Operating your own business can certainly increase your income, but that shouldn't be the sole reason you go into business for yourself. Focus on picking a business that will allow you to do more of the things you love and less of the things you don't.
Choosing a business idea for nurses that meshes with your passion will make the long hours that you'll inevitably work (at least when you're first getting things off the ground) just a little bit easier.